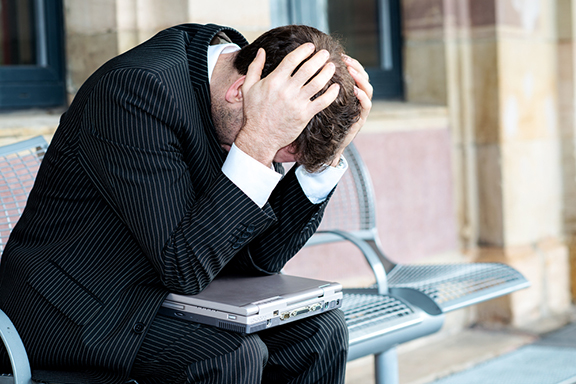 My supervisor is rude to me. My supervisor belittles me. My supervisor publicly embarrasses me. Abusive bosses, or employee perceptions of obnoxious behavior from supervisors can negatively affect company productivity, organizational environments and, ultimately, profits.
Jeremy Mackey, assistant professor of management in the Harbert College of Business, co-authored "A Review of Abusive Supervision Research," recently earned an Emerald Citation of Excellence Award based on citations (62) since its original publication in the Journal of Organizational Behavior in 2013.
"Sometimes you hear the statement that nice guys finish last," Mackey said. "One of the things that I find interesting about organizations is that so many people complain about their jobs, their supervisors, their co-workers and [they] have all of these negative interactions. Being somebody who values positive interactions, I'm pretty motivated to find out why people would engage in such negative behaviors with each other when they have other tasks at hand and other demands or stresses in the workplace."
Mackey said a major consequence of subordinates' perceptions of supervisory abuse is turnover cost. "A lot of people who perceive that their supervisor acts abusively are inclined to leave that organization and hopefully work with somebody that they don't perceive as abusive," he said. "When you get into some of the other costs, there are a lot of legal ramifications for dealing with abusive supervisors, especially for organizations who have reports of abusive supervisors who don't act on those reports."
Mackey offered several suggestions to remedy the abuse, or perceptions of it. Human resource hotlines can be designed so subordinates can anonymously report incidents or schedule meetings where they can meet with human resource management to discuss what they are experiencing.
"Another (suggestion), and probably the most effective means for trying to make sure that abusive supervision doesn't go unnoticed or unreported, is actually facilitating meetings where the conflict between a subordinate and supervisor are hopefully reconciled and dealt with," he added. "The two meet face-to-face and give their sides of the story. One of the most promising avenues, especially for organizations that hope to curtail future instances of perceived supervisory abuse, is training both, subordinates and supervisors, in forms of constructive conflict management. This way, you recognize that not everybody is going to get along all of the time in the workplace, but if you provide them a means to communicate so they can tell each other what the problems are or when they feel like they have been mistreated, oftentimes you can get resolution rather quickly."