Sarah Patrick, a rising senior in the School of Accountancy, earned the prestigious Public Company Accounting Oversight Board (PCAOB) scholarship for 2017-18 – a $10,000 prize offer to fewer than 100 students nationwide. Patrick plans to enter Auburn University's Master of Accountancy program after finishing her undergraduate degree.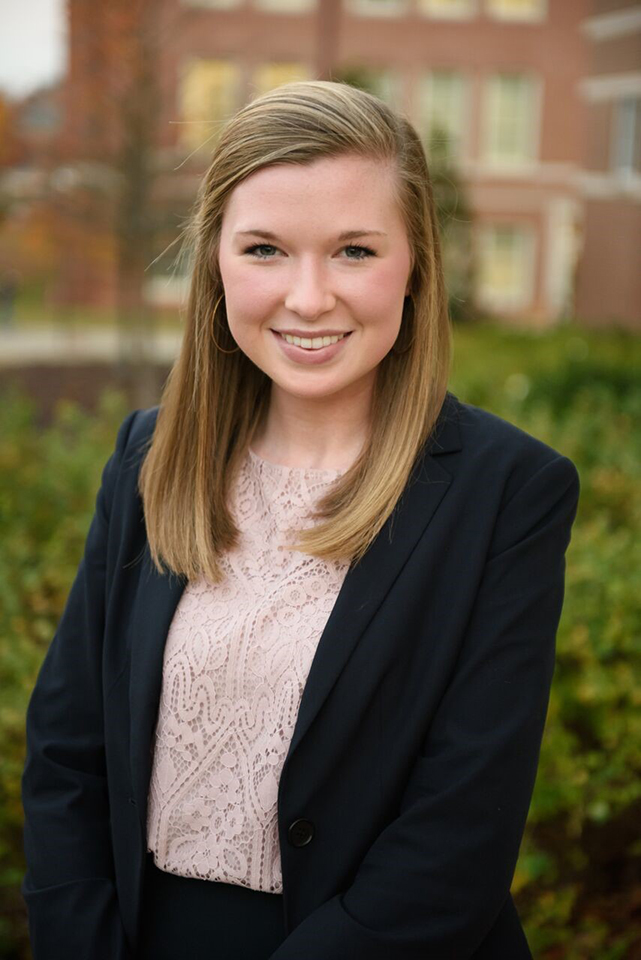 "Receiving the PCAOB Scholarship is such an honor and I am so humbled to have been nominated and selected," said the Hoover, Ala., native. "Being awarded this scholarship opens the doors for my education and will allow me to pursue a graduate degree here at Auburn. I think it is so important to invest in current students and one great way to do that is through scholarships. It recognizes students for their hard work and gives them the opportunity to continue working toward their personal and professional goals."
In its seventh year, the PCAOB Scholarship Program was created to satisfy the Sarbanes-Oxley Act of 2002, which mandated that funds generated from the collection of monetary penalties imposed by the PCAOB, be used to fund a merit scholarship program for students in accredited accounting degree programs.
Patrick, a Top Five candidate in the 2017 Miss Auburn election, took her first accounting class in high school and caught on quickly. "When I first came to Auburn and had to choose my major, I figured, 'Why not try accounting and see what happens?' After my first few classes and interactions with the School of Accountancy's staff, I knew I had chosen the right major. There are so many career opportunities with an accounting degree and I have heard this first-hand from my professors. They do such an incredible job of educating us beyond the walls of a classroom and sharing their experiences."
Previous PCAOB Scholarship recipients from Auburn University's School of Accountancy include Zach Blomeley (2016-17), Lauren Cleveland (2015-16), and Brandon Steverson (2014-15).