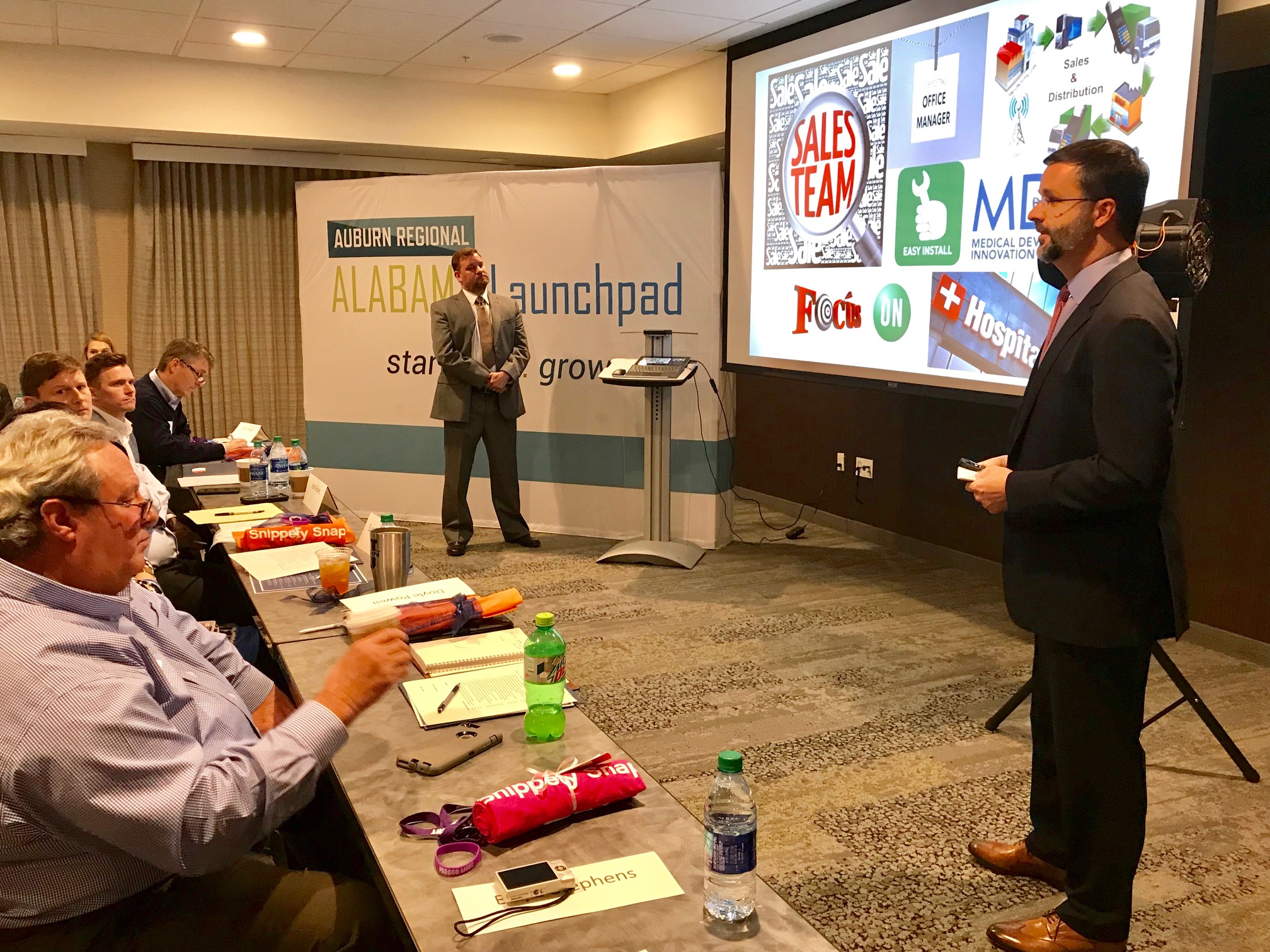 Cryotherapy, an air sterilizer and a public cell phone stand were among products pitched by six startups to advance after Monday's Auburn Regional Alabama Launchpad pitch event. Startups will compete for up to $50,000 in the March 27 finals at the Auburn University Hotel and Conference Center.
Teams competing in the regional finals include: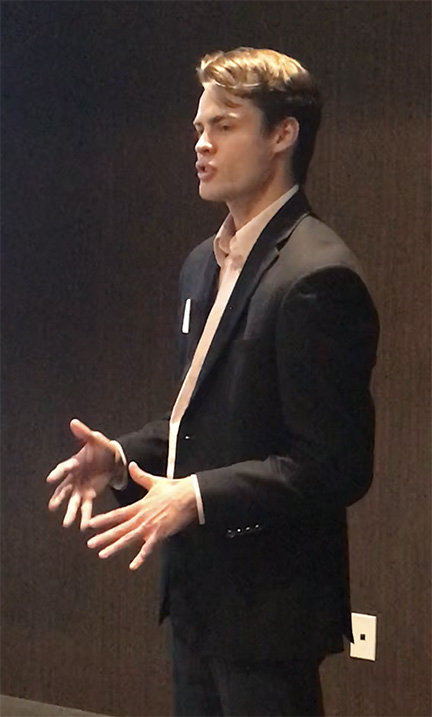 * Flashtract, Auburn – A construction billing and payment workflow automation application (Ben Conry, Blair Chenault, Alex Chenault, and Garrett Raab)
* Generational Systems, Auburn – An affordable metal 3-D printing solution (Michael Knotts, Jerry Knotts, and Daniel Robinson)
* Levers, Tuskegee – A life management application (Malachi Ards and Henry Moses)
* Snippety Snap, Auburn – A public cell phone stand with integrated mobile application (Courtney Haun and Olivia Cook)
* CryoXcel, Auburn – A rejuvenating, cold-therapy product (Jason Mann and John Mann)
* VentorLux, Phenix City – An air sterilizer that prevents infections that originate within hospitals (Drew Barwick and Nathan Carr)
Held at the Courtyard by Marriott in Auburn, teams were given 10 minutes to pitch their product before a panel of six industry professional judges, then 10 more minutes to answer questions. Boyd Stephens, founder of Netelysis in Montgomery who also served as a judge for 2018's annual Auburn Regional Alabama Launchpad event, believes 2019's field of talent is stronger.
"What's refreshing to me is more of the competitors this year come with customers," he said. "That's my litmus test. At the end of the day, that's the greatest form of validation – somebody is paying you to do this.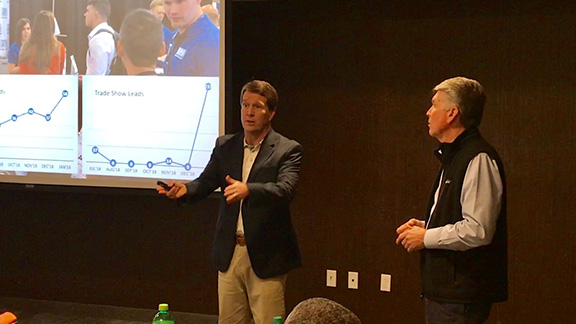 "Sometimes when you're doing a pitching competition, judges might not be your potential customers. They might not understand what you're talking about and that can be reflective in a score. The way you thwart that is you let the judges know you have customers. That's a playing field leveler."
Courtney Haun, a graduate teaching and research assistant at Auburn University, co-founded Snippety Snap with Olivia Cook, who is pursuing her doctorate in philosophy at Auburn. Haun believes pitch events such as these strengthen startups.
"It's what's leading up to a pitch competition that really helps you in the long run," she said. "This allows you to review your business plan, review your marketing plan, and review your financial plan. All of these things that kind of go to the wayside while you're working in the business -- you get to go back and work on the business."
Auburn Regional Alabama Launchpad is a collaborative effort between the City of Auburn, Auburn University's Raymond J. Harbert College of Business, the Auburn Research and Technology Foundation, and the Economic Development Council of Alabama. Startups from Lee, Russell, Macon, Chambers and Tallapoosa counties make up the regional competition, which encourages economic development and innovation by inviting entrepreneurs to create new ideas and ventures that might have a positive impact on Alabama.
Media contact: Joe McAdory, jem0040@auburn.edu or 334-844-8849