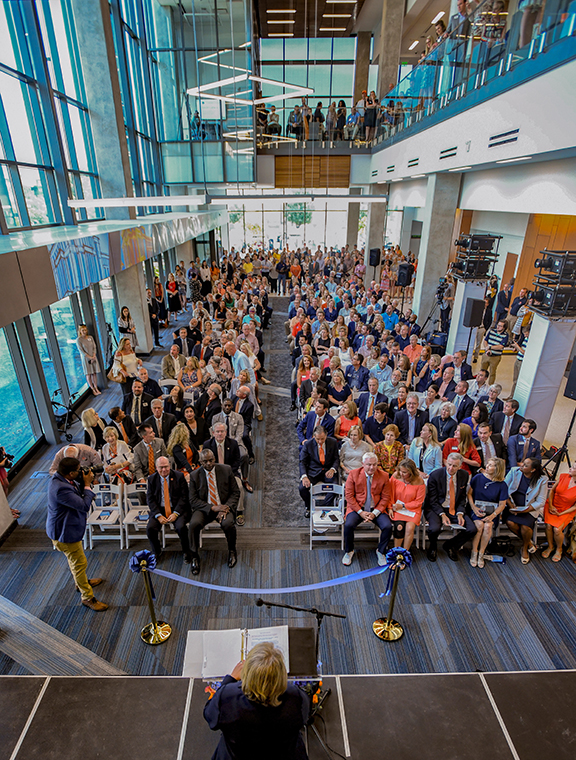 Auburn's Harbert College of Business Media Production Group won Platinum and Gold awards for two projects in the recent MarCom competition. The international creative competition, administered by the Association of Marketing and Communications Professionals, recognizes work that exceeds "high standards of excellence" and is a "benchmark for the industry."
AMCP is an international organization with several thousand creative professionals among its members. About 6,000 entries were submitted for this year's MarCom competition.
The Platinum Award cited MPG's work on the ribbon-cutting event for Horton-Hardgrave Hall, the new building expanding the Harbert College of Business complex. MPG produced a variety of print, social media and TV monitor graphics for the ribbon-cutting event and for the evening gala that followed.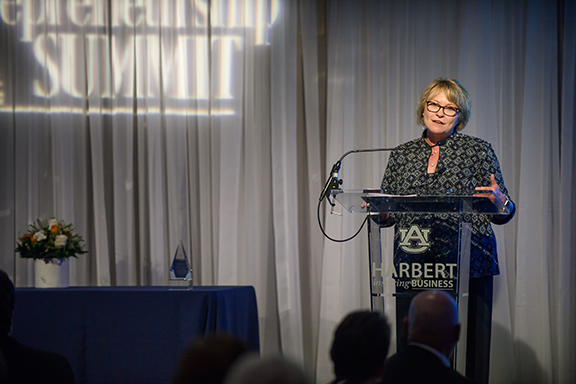 The Gold Award honored MPG's work in support of the Top Tiger event at the Entrepreneurship Summit presented by the Harbert College of Business.
The unit developed products for the theme, look and feel of the event, which recognizes the entrepreneurial success of alumni across the university.
"These awards underscore the skill and professionalism of the Media Production Group team, and are another endorsement of talent that can be found in the Auburn family," said MPG director Bruce Kuerten.