Harbert College is the only undergraduate business program statewide to crack Value Colleges' Top 50. Coming in at No. 48 nationally, Harbert College joins some of the elite business colleges in the United States, including Penn (Wharton), Virginia (McIntyre), and Cal-Berkeley (Haas) on the list.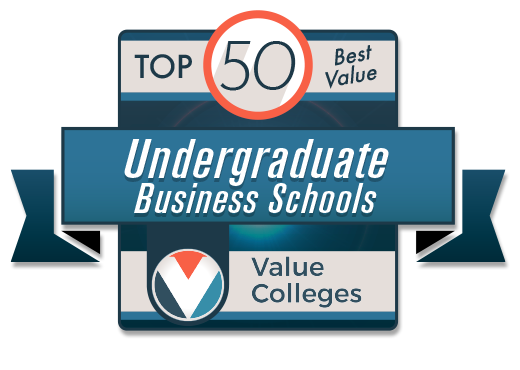 "Auburn's Harbert College is ambitious and motivated to become an elite business school, and in recent years has made great strides in raising its profit and gaining praise from the college rankings complex," a Value College release stated. "With Auburn's status as a land-grant, public research university, students can expect a winning combination of quality and affordability. Recognized among the best value undergraduate business schools, Auburn's business programs are interested in providing unique offerings and educational excellence."
Best Value Colleges ranked schools based on students and graduates' return on investment potential. Methodology for the rankings included annual costs, early career salaries (as reported to Payscale.com), and College Consensus ranking (an aggregate ranking that includes publishers and student reviews).
The newest accolade comes on the heels of several prestigious rankings. Last June, Gartner ranked Harbert's Supply Chain Management program No. 3 nationally. Harbert College's School of Accountancy was ranked No. 6 nationally by U.S. News and World Report for its online graduate program. In October, Poets & Quants ranked Harbert College's online MBA program No. 2 nationwide. The Princeton Review followed suit in December, ranking Harbert College's online MBA program 13th nationally.
Celebrating its 51st year, the Harbert College of Business provides degree opportunities in accounting, finance, data analytics, supply chain management, marketing, management, business administration, and information systems for almost 5,000 undergraduates.