Auburn University student Garret Biss recently received a $10,000 Charles Grossman Graduate Scholarship from the International Council of Shopping Centers (ICSC) Foundation. The scholarship will facilitate Biss' efforts to complete the university's Master of Real Estate Development (MRED) program and successfully transition from being a U.S. Marine to a real estate professional.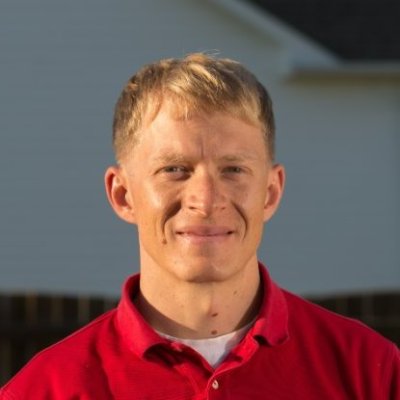 The ICSC Foundation awarded Biss and other student scholarships during a May 19 ceremony at RECon, ICSC's global retail real estate convention. Each year, the Charles Grossman Graduate Scholarship is made available to two full-time graduate students who are ICSC members and indicate a preference for a career in retail real estate. The generous educational award is designed to honor the recipient's onset dedication and potential to advance retail real estate. The scholarship is named after the late Charles Grossman, who served as the foundation's chairman from 2006-2007 and was instrumental in taking the foundation in its current direction.
Established in 1957, ICSC is a premier global trade association with more than 70,000 members in more than 100 countries, including shopping center owners, developers, managers, marketing specialists, investors, retailers and brokers, as well as academics and public officials.
Once Biss completes his studies and retires from the military, he is looking forward to a career as a real estate developer, real estate investment manager and, ultimately, a civic leader. Biss, who grew up in Wilmington, Del., currently resides in New Bern, N.C.
"It is a tremendous honor to receive the Charles Grossman Graduate Scholarship," Biss said. "Making the drastic career change from military aviation to real estate development and investment is both challenging and, at times, unnerving. But the recognition bestowed by this scholarship provides assurance that I am on the right path."
In addition to honoring Biss, the Charles Grossman Graduate Scholarship lends credibility to Auburn's budding MRED program. The Auburn University MRED program is an executive graduate degree offered jointly by the College of Architecture, Design and Construction and the Raymond J. Harbert College of Business.
Biss, who is assigned to Marine Corps Air Station Cherry Point in Havelock, N.C., is looking forward to leveraging the expertise he is gaining through the MRED program to serve his community. "I am certain that Charles Grossman would agree that proper education is the key to my success as a real estate professional—an education that will come easier with the benefits of this scholarship," he said.
Auburn University's MRED program delivers a solid, broad-based graduate-level education that produces students with outstanding leadership skills and substantial professional knowledge. The program emphasizes best development practices related to environmental sustainability, social responsibility, economic resilience, financial feasibility, deal structuring, and design excellence. The program recruits students who have demonstrated excellence in their professional careers and who have the potential to become future industry leaders.
To learn more about Auburn University's MRED program, call 334-844-5078. Or for more information about the ICSC Foundation scholarship, contact Valerie Cammiso at 646-728-3559.