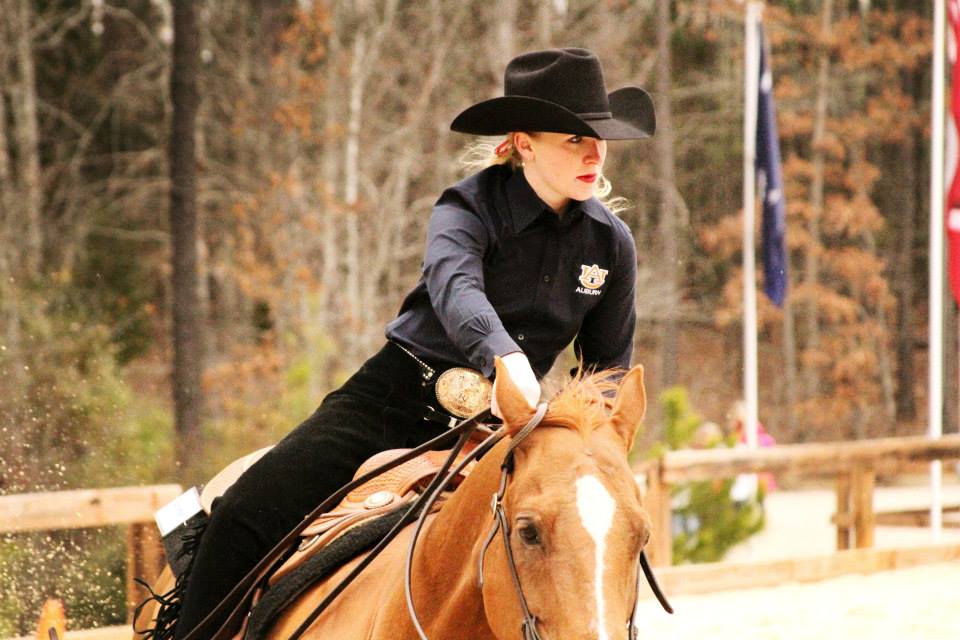 Morgan Burns reflected on her experience at Auburn University as one of "caring," "challenging," and "victorious."
Burns, a Tallahassee, Fla., native, who will serve as the Harbert College of Business graduation marshal on May 9, will graduate with a degree in supply chain management and anticipates her upcoming job as procurement specialist at Georgia-Pacific in Muskogee, Oklahoma.
Graduation marshals are selected by an awards committee from each college. They have distinguished themselves by service to their school or college. To be considered, students must have completed a minimum of four semesters at Auburn University with a scholastic average of 3.40 (graduating Cum Laude) or higher and possess qualities of leadership, citizenship, character, and promise of professional ability.

Burns was not only part of the winning 2014 FedEx Case Competition team in November (along with Fall 2014 graduation marshal Kate Ogino), but was a member of the university's 2013 national championship equestrian team.
"This memory is so special to me because the day we won the championship in Texas was the last day to roll the original Toomer's Trees before they were removed," said Burns, who also served as Executive Director and President of the Auburn Supply Chain Management Association and worked as a volunteer at the Lee County Humane Society and at Richland Elementary School. "Jay Jacobs delayed the trees' removal for one more day so our team could roll the trees one last time. Engraved on our championship rings is the saying "One Last Time" because we will always be the last team to roll the original trees at Toomer's Corner."
One to accept a challenge, Burns said her supply chain global perspective class pushed her to succeed.
"I was fortunate to have been given the opportunity to work with live data from a real life company," she said. "In this class we worked together on our selected teams and were provided 65,000 lines of shipment transactions. With this data, we were asked to provide real-world logistics solutions to current challenges the company was facing. It was challenging because this was the first time I had to apply all of my supply chain experiences into one class and combine my technical, logical, analytic, and problem-solving skills to come up with the most optimized solution.
"Harbert College prepared me for my career by challenging me in the classroom and pushing me to go beyond the classroom and apply what I was learning to actual business cases."
She credited Harbert College Supply Chain Management Professional Experience Program Coordinator Marcia Gibson for 'constant guidance.'
"She is more than a teacher -- she was my mentor," Burns said. "She always looks out for the well-being of her students. She guides and prepares her students for applying, interviewing, accepting, and sending her students off to be successful in the supply chain industry. Without her constant guidance, I do not believe I would have accomplished what I have over my time at Harbert College."
Burns would recommend Harbert College to prospective students because the college "truly cares about the student's success at the university and in life."
"Harbert College wants students to succeed in their prospective industry and be able to walk away with a job in-hand when they graduate college," she added. "Harbert College provides many of the necessary tools needed to succeed."