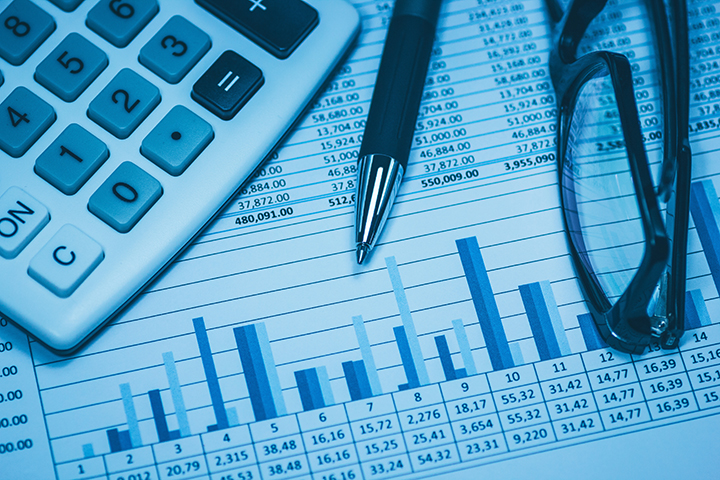 Auburn Master of Accountancy students who will reside in the State of Alabama sat for the CPA exam within Alabama borders for the first time this spring, and, as a result of their inclusion, the state's pass rate national ranking leapt from 19th in 2016 to sixth in Quarter 1 of 2017, as reported by the National Association of State Boards of Accounting.
State law decreased the minimum credit hours required to sit for the CPA exam from 150 to 120, matching nearby Georgia, where most Auburn students previously sat for the exam. The new Alabama pass rate was 53.7 percent, as compared to 51.6 percent in 2016.
Housed within the Raymond J. Harbert College of Business, Auburn's School of Accountancy is ranked No. 38 nationally in first-time pass rates (69.6 percent) and No. 1 for first-time test takers among large programs in the State of Alabama, according to the National Association of State Boards of Accounting. The national pass rate among first-time exam takers is 54.4 percent.
"We've always known our students performed exceptionally well on the CPA exam," said Auburn School of Accountancy Director Jennifer Mueller-Phillips. "Unfortunately, because of more restrictive state rules, it was historically advantageous for our students to take the exam in Georgia. Now, our Alabama residents can sit in their home state and make Alabama as proud as we are."
Twenty-three Auburn Master of Accountancy students sat for the exam in the first quarter with no fewer than 78 percent of those students passing on three (financial, audit and business) of the exam's four sections. Results of the fourth section, regulation, will be announced in August.
"The Auburn Master of Accountancy program provides students with the highest quality education as well as a curriculum designed to accommodate reviewing and completing the exam prior to graduation," Mueller-Phillips added. "For over a decade, our graduates have shown tremendous success."