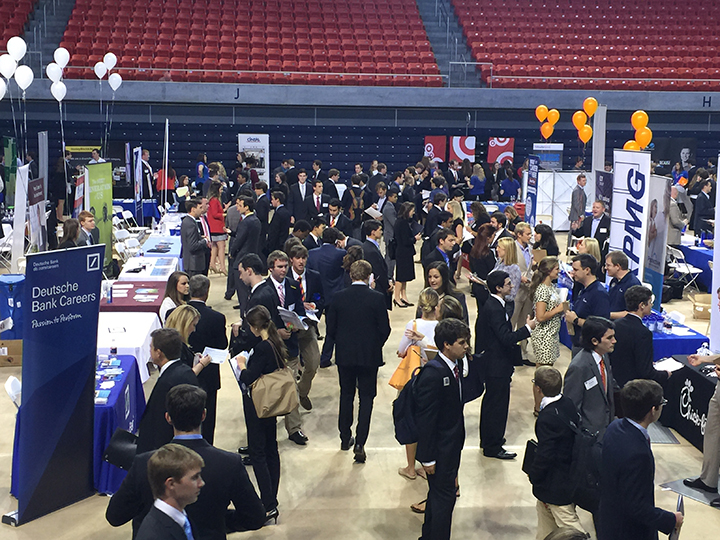 Recruiters from more than 80 firms are expected to meet with what could be a record-breaking number of business students Sept. 14 from 9 a.m. to noon at Auburn Arena.
More than 1,800 students attended last fall's fair – the first inside Auburn Arena – and more are expected.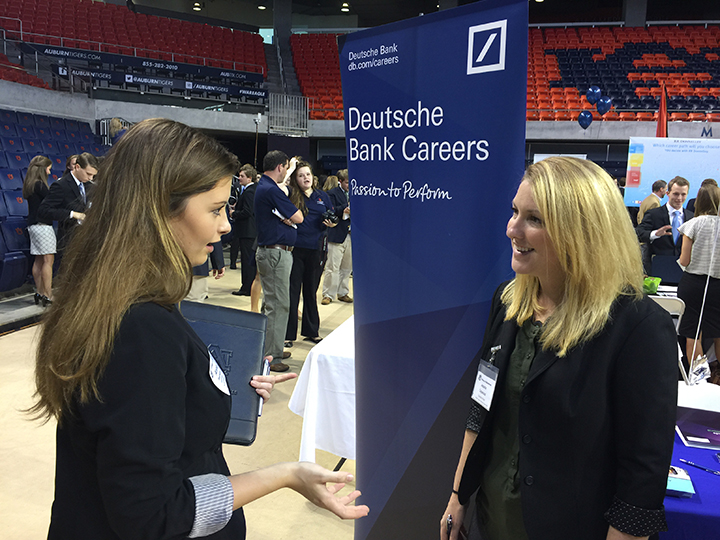 "It's not so much about the number, but knowing that our students are learning the importance of attending these fairs to make network connections," said Melissa Voynich, Marketing and Student Engagement Coordinator within Harbert College's Office of Professional and Career Development (OPCD). "It's also extremely positive for Harbert College to be able to show all well-prepared students to our employer partners."
Students of all majors are encouraged to bring resumes and dress professionally. Free headshot photos will also be available.
Auburn University is sponsoring a campus-wide career expo on Oct. 26 at the Student Center, but students looking for business internships or employment are encouraged to also attend the Sept. 14 fair.
"Our business majors have an advantage in attending this Harbert College of Business fair, as we are target employers looking specifically for business majors," Voynich added. "Also, the OPCD stays in communication with a good number of these employers throughout the year, so we are able to learn about what employers want, and incorporate those needs into our student training. This is another reason for business majors to take advantage of OPCD services."
Though the Sept. 14 fair is open to all business students, potential employers will be scouting other business majors later this month. Recruiters from more than 40 firms will meet with supply chain management students Sept. 20 from 2-5 p.m. at the Student Center. On Sept. 27, aviation management students will meet with recruiters from 9 a.m. to 3 p.m. at the Student Center, while professional flight management students meet with recruiters on Sept. 28 from 9 a.m. to 3 p.m. at the Auburn University Regional Airport.