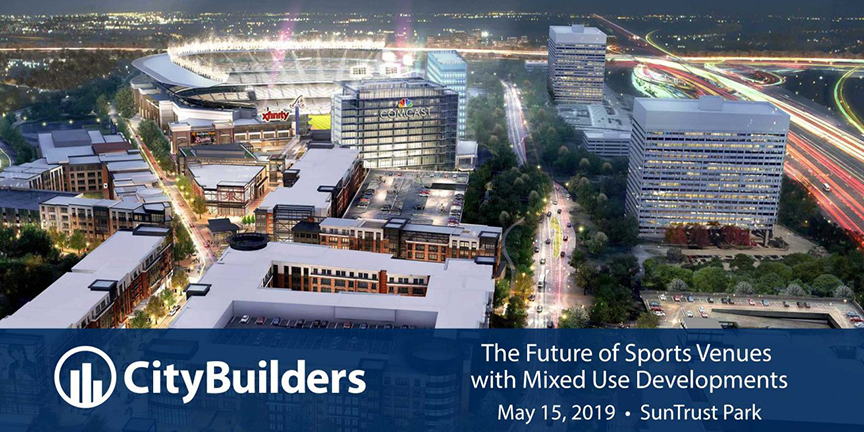 Leaders in real estate development will discuss the future of mixed-use developments bundled with sports entertainment venues during the CityBuilders Real Estate Development Symposium, scheduled for 5:30-7:30 p.m. (EDT) on May 15 at Atlanta's SunTrust Park.
A panel of experienced real estate professionals will discuss these development projects and their transformational impact on communities. Panelists are Mike Plant, president and CEO of Atlanta Braves Development; Lamar Wakefield, principal of Wakefield Beasley and Associates; and David Demarest, international director of Jones Lang LaSalle. They will focus on development of The Battery Atlanta at SunTrust Park and similar mixed-use developments around the country.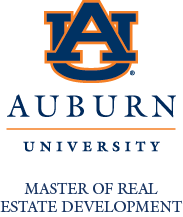 SunTrust Park, which is home to the Atlanta Braves, is one of several mixed-use developments in the nation anchored by professional sports facilities. Surrounding the ballpark is The Battery Atlanta, an entertainment complex complete with apartments, a hotel, offices, restaurants, bars and a theater. Others include L.A. Live, anchored by the STAPLES Center, in Los Angeles and the Barclays Center in New York
"Over the last 15 years, a growing number of sports-anchored mixed-use developments have grown up around the country," said Michael Robinson, director of Auburn University's Master of Real Estate Development program. "They become 24/7 destinations of live-work-play. You will find housing, offices, retail, restaurants, concert facilities, hospitality, museums, broadcast studios, and educational facilities orbiting major professional sports teams and their sports venues. They anchor authentic urban places and effectively redistribute regional economic activities and create high concentrations of cultural energy."
Robinson and Greg Winchester, a Master of Real Estate Development program adjunct professor and CEO of Summit Investors in Alpharetta, Ga., created CityBuilders in 2018 to promote best practices for successful real estate development among the program's students and industry professionals throughout the country. Auburn's Master of Real Estate Development Program administered jointly by the College of Architecture, Design and Construction and the Harbert College of Business.
"It's incredibly exciting that we're able to bring together this all-star team of real estate development professionals in the nation's newest and finest example of a mixed-use development anchored by a sports venue," said Winchester. "We invite real estate development professionals across the Southeast to join in this event."
Following the panel, attendees will move to the Xfinity rooftop patio above right field for a private industry networking event at the evening's game between the Braves and St. Louis Cardinals.
The $150 registration fee includes the panel discussion, dinner, access to the Xfinity Patio networking event, game admission, parking and a concessions voucher. Visit citybuilders.auburn.edu to register for the event and discover more about CityBuilders.
The J.W. & Ethel I. Woodruff Foundation is underwriting the symposium. Sponsorships are available by contacting Christopher Griffin at the College of Architecture, Design and Construction.
About Auburn Master of Real Estate Development
Training a new generation of real estate professionals to create places that matter. That is the goal of Auburn University's Master of Real Estate Development program. Auburn's College of Architecture, Design and Construction and Harbert College of Business have collaborated to create a program that provides students an understanding of multiple disciplines—including architecture, construction, law, market analysis and planning—that puts them at an advantage in their real estate development careers. For more information, visit mredauburn.com