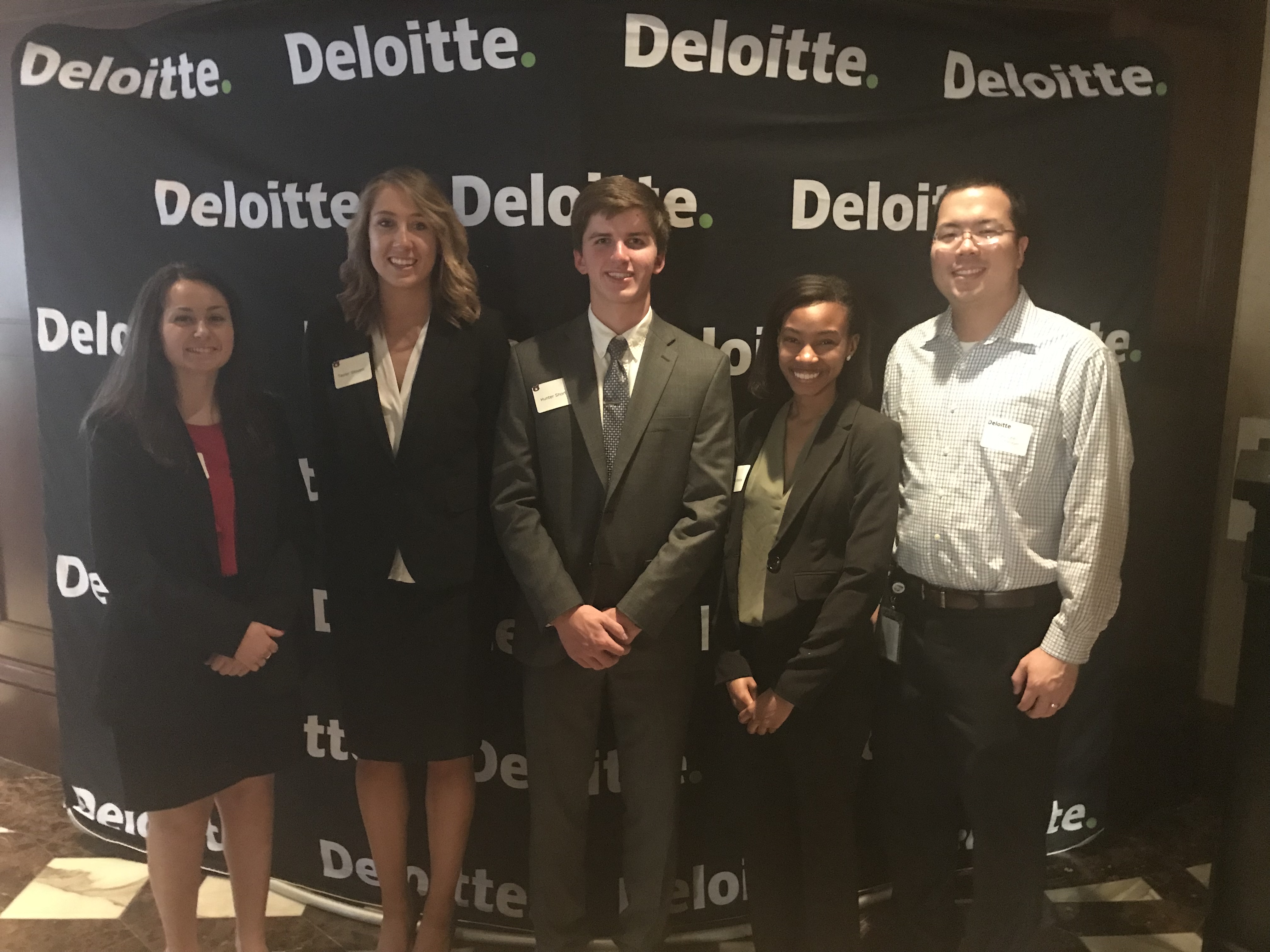 Four Harbert College of Business students will compete for $3,500 in prizes March 23-24 in the national finals of the Deloitte R.I.S.E. Risk and Financial Advisory Case Competition at Deloitte University in Westlake, Texas.
Juniors Haley Bradford (accounting), Monica Perkins (information systems management/health services administration), and Taylor Shivers (accounting), and sophomore Hunter Short (accounting/supply chain management) won Deloitte's regional case competition February 23 in Atlanta, edging out two University of Georgia teams, to advance to the national finals.
"I've heard a lot about Deloitte University and can't wait to see what it's like," said Bradford. "It's such an honor to be representing Auburn because I'll probably never get an opportunity to do something like this again while I'm in college."
The regional competition challenged students to resolve hypothetical internal control issues, including inventory losses. "I can't disclose the specific solution we had to the problem, but it basically entailed tracking inventory in a more organized way and make sure only the right people have correct access to specific documents and records," Bradford said.
"Case studies like this give students an idea of what it will be like to present proposals to real-life clients one day when they are looking for new clients. It also allows students the opportunity to network with professionals that they might not otherwise have the chance to meet and learn more about what working for them might be like. It also gives good insight into a possible career choice after college."
Deloitte University opened its 700,000 square-foot campus, or Leadership Center, in October 2011, signaling the company's commitment to provide enriching experiences for its people.