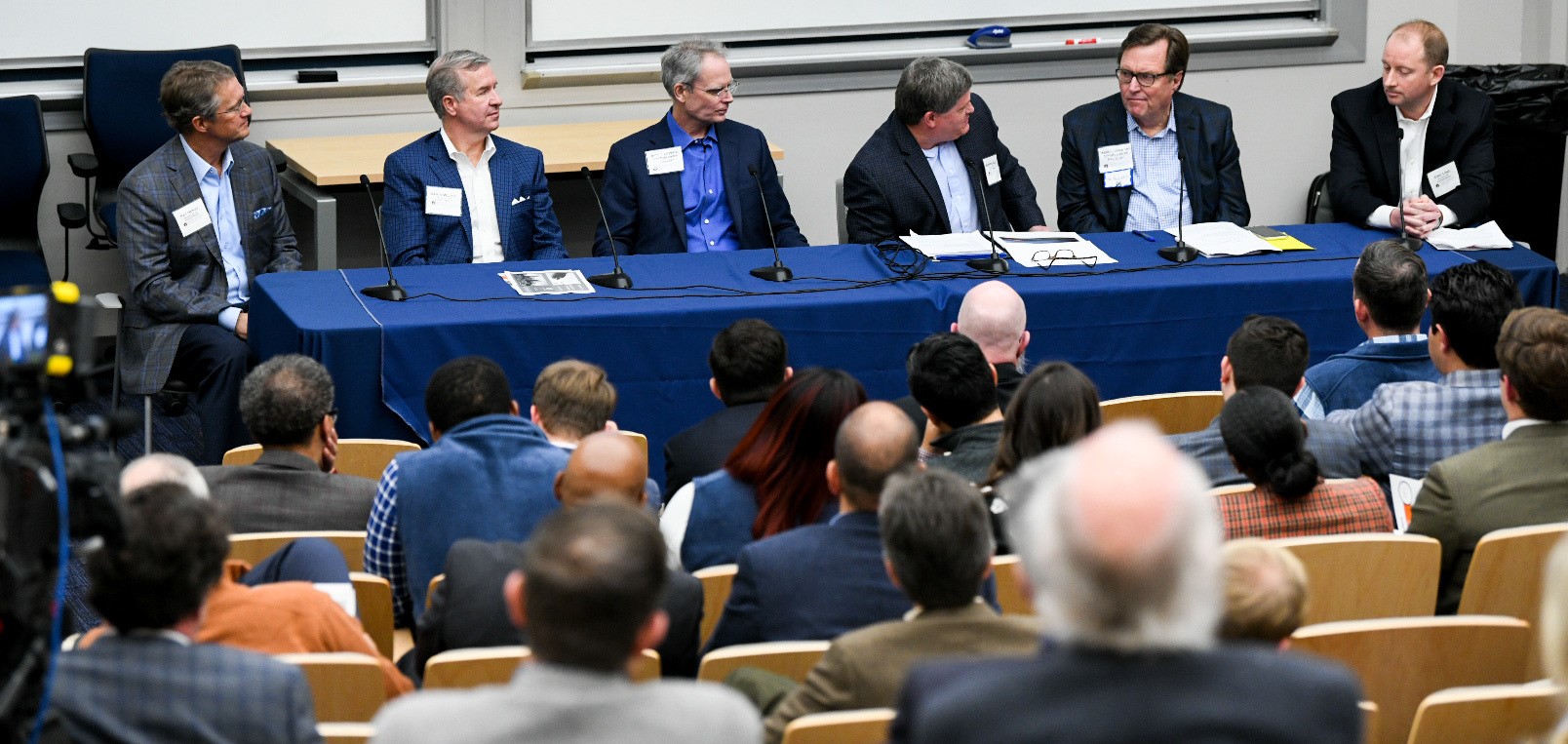 Our students are already active in the field of real estate development and for them to hear from other successful developers in the industry is very valuable in terms of their learning experience here."
Engaging with industry leaders and providing students with experiential learning opportunities are key tenets of the Harbert College of Business and its Master of Real Estate Development (MRED) program.
Both came together on Thursday, January 16, when six executives from the real estate and development sector shared insights with Auburn MRED students, alumni and area real estate professionals during a panel discussion, "CityBuilders' 2020 Outlook and Beyond," at Lowder Hall. CityBuilders is an Auburn MRED program initiative developed by MRED professors Michael Robinson and Greg Winchester to create learning opportunities and materials that provide a platform for leading real estate professionals to share insights and best practices for economically sustainable development projects. The Auburn MRED program is a joint effort of the Harbert College of Business and the College of Architecture, Design and Construction.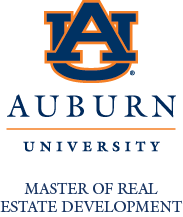 What's trending in real estate for 2020? What potential challenges lie ahead? What opportunities await? These were some of the questions addressed by panelists Jeff Warwick, Principal/Founder at Covenant Capital Investors in Atlanta; Pat Henry, President of the Daniel Corporation (mixed use) in Birmingham; Warren Jolly, President at The Providence Group (residential development) in Atlanta; David Welch, CEO at Robinson/Weeks Partners (industrial development) in Atlanta; Merrill Stewart, President of Stewart/Perry (retail construction services) in Birmingham; and Eric Lind, Senior Vice President at Pacific Coast Capital Partners in Atlanta.
Interest rates may be low these days, but the rising cost of construction throws shade at profit margins.
"We're about to kick off an office building in Central Florida next month with 15 months of pre-planning, and from our initial schematic budgeting to where we are today the cost of the construction project has increased by 20 percent," said Henry. "It's very difficult when you pitch a deal, make the deal, cut the lease, get your financing all set up, and suddenly there's an $8 million surprise. Now, you've got to go back to the bank and the tenants and try to rework things. The cost of construction continues to escalate and it probably will continue. It's not coming back."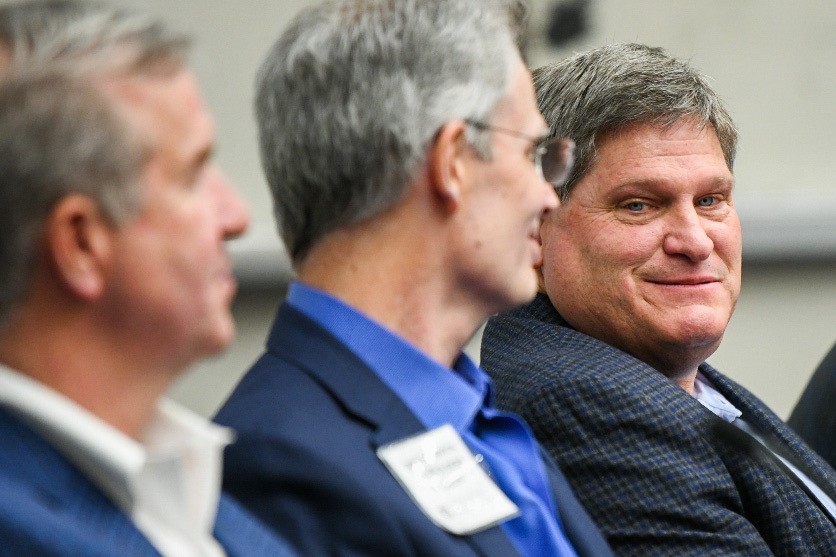 Jolly, who co-founded The Providence Group with his father, Pete, also bemoaned skyrocketing construction costs and diverse permit/entitlement processes by various municipalities near metro Atlanta, but he also pointed out a national event that might impact residential construction in 2020.
"We have an election coming up later this year and we feel like it (sales) is going to be off during the second part of the year," Jolly noted, speculating potential home buyers' trepidation about who may or may not occupy the White House in 2021. "The biggest investment you can make is your home, and people will probably wait until after the election is over. Hopefully, this will be just a blip."
Jolly didn't fear another disastrous recession, however. "We're not over built like we were in 2006 and 2007, and we're not over-lent at the banks," he said. Stewart, an Auburn MRED Advisory Board member who is among the Federal Reserve Bank of Atlanta's Birmingham Branch, chimed, "If you survived the financial crisis, you can survive about anything."
One area that is expected to continue to blossom is the retail and industrial development sector, particularly in warehousing. Why? Online shopping.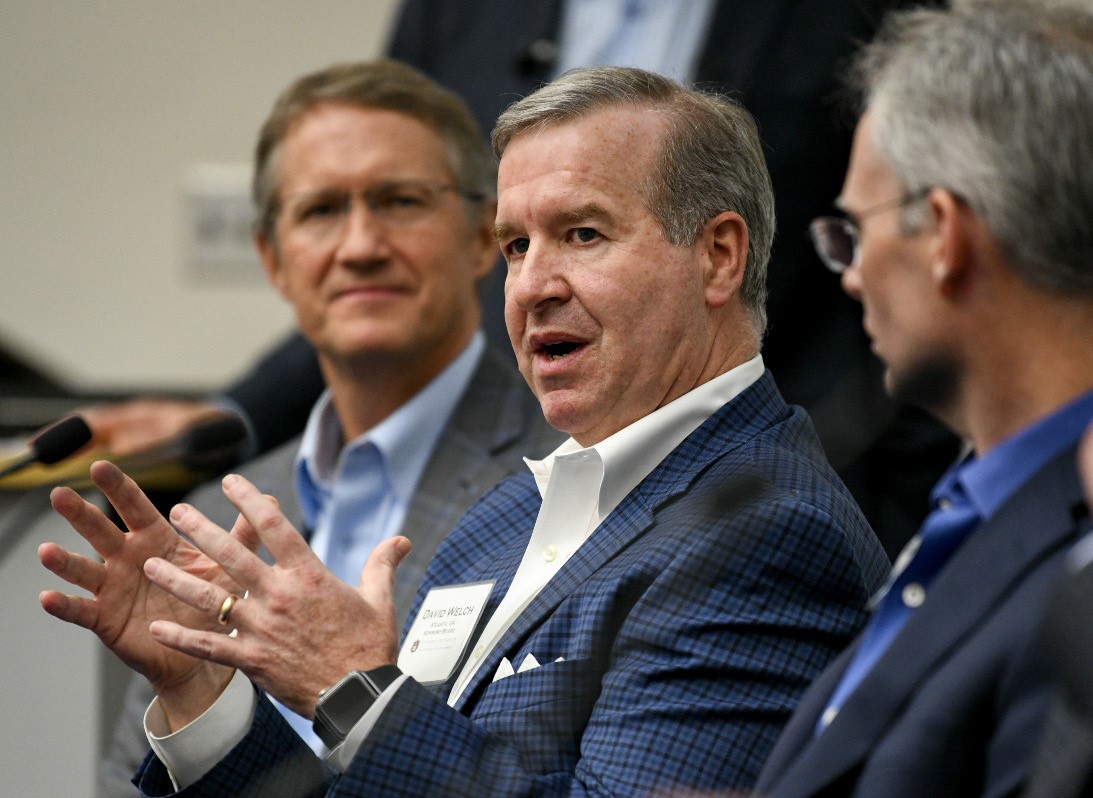 "We have a lot of tailwinds in the industrial sector because of the whole e-commerce and fulfillment side, which has really supercharged demand," said Welch. "E-commerce adds another 30-percent demand across the board. The fulfillment centers require about three times as much floor area as a typical warehouse. You've got more demand for larger buildings. We have the Amazon effect that we've gotten used to with two-day deliveries, which forces everybody else to get to that level. Now, Amazon is pushing it to next day and later it's going to be same day. People need more warehouses to get to that two-day delivery, so that boosts demand."
Welch pondered how many people returned gifts after Christmas this year, then said, "I saw a statistic last week that estimated $42 billion in product was returned. Those don't go back to the same distribution centers they are sent out from. We have all of these products being returned."
Hence, the further need for warehousing.
Stewart, whose company has built 170 Target stores in 29 years, noted that retail construction also had opportunity for growth.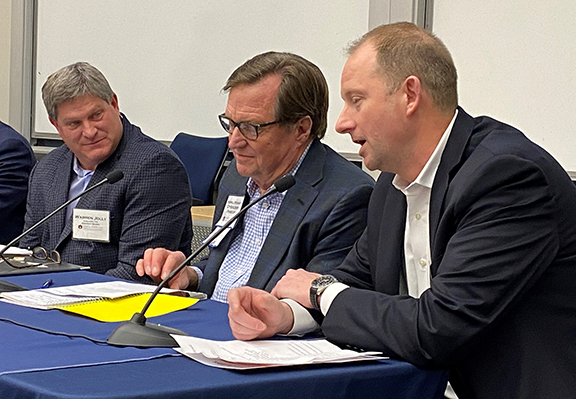 "What you're reading about now is the 20-year-olds are getting back to this experience that you cannot get in front of a screen," said Stewart, noting that people enjoy the tangible shopping experience as much as online. "I think that retail is the place to be. I think you're going to see that more and more and you've got to put it where the people live."
Winchester, a veteran real estate professional and CEO of Summit Investors in Milton, Georgia, is an adjunct professor in the Auburn MRED program. He sees the value of putting professionals, who are students at the same time, in the same conversation with veteran professionals in the industry.
"Our students are already active in the field of real estate development and for them to hear from other successful developers in the industry is very valuable in terms of their learning experience here," he said. "Also, a lot of the projects that we work on in the program are related to what's happening in the current and future developments around the country. It's important for the industry to be aware of the program here at Auburn, what it offers to the industry in terms of talent and also in terms of learning experiences for key leaders in their companies. It allows students here to network with the industry."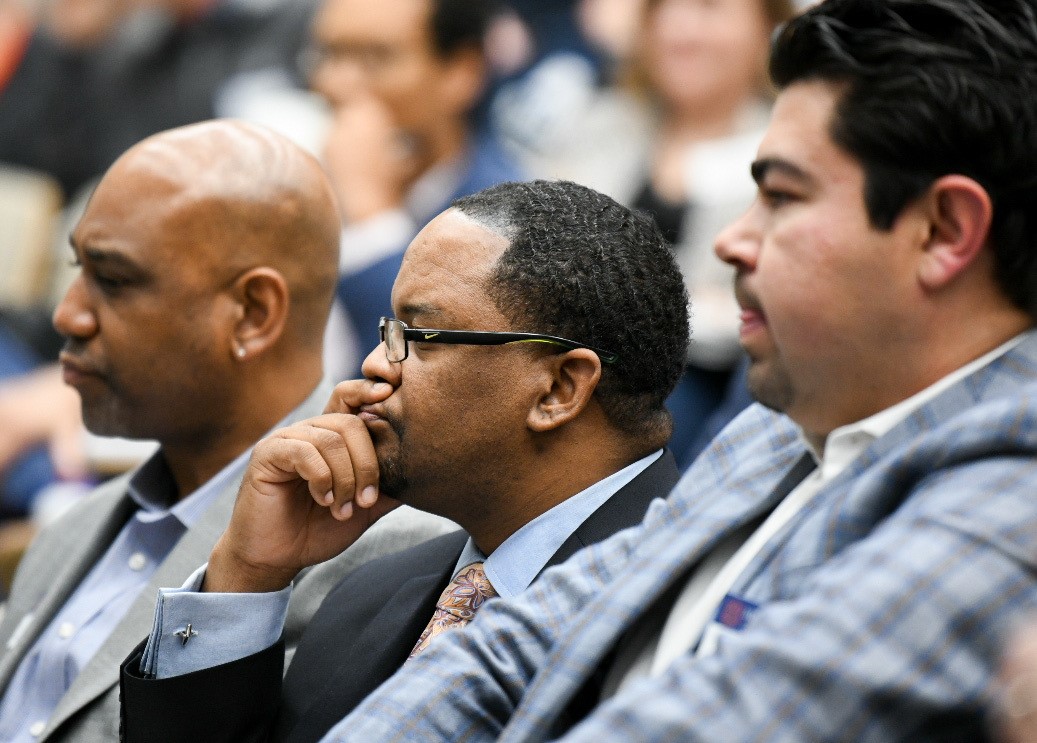 CityBuilders will host a symposium, "The Future of Urban Trails and Real Estate Development," May 7 at the Intercontinental Hotel in Atlanta's Buckhead District.
Panelists include Kathi Cook, Director of Development for the City of Alpharetta, Ga.; George Dusenbury, Georgia State Director of the Trust for Public Land; Aaron Fortner, Principal and Founder of the Canvas Planning Group in Atlanta; Clyde Higgs, President and CEO of Atlanta Beltline; Wendy Jackson, Executive Vice President of Land Trust Alliance in Washington, D.C.; Beth Poovey, Director of Greenways, Parks and Open Spaces for LandDesign in Charlotte, N.C.; Rebecca Zajac, CEO at Dragonfly Trail in Columbus, Ga.; Lyle Darnall, Managing Director at Edens in Columbia, S.C.; Pace Halter, President and CEO at WC Bradley Real Estate in Columbus, Ga.; Warren Jolly, President of the Providence Group in Atlanta; David Knight, Chief Development Officer at Walton Communities in Atlanta; Richard Petersheim, Partner at LandDesign in Charlotte, N.C.; and Chris Warren, Co-Founder and Principal at Beauxwright in Charlotte, N.C.
Those interested in attending the symposium can learn more and register here: http://wp.auburn.edu/citybuilders/index.php/symposium-information/
MRED is an executive master's program operated jointly by the Harbert College of Business and the College of Architecture, Design and Construction. For more information on the Auburn MRED program, contact Joe Collazo, Assistant Director of Graduate Executive Programs at (334) 844-4060.