Jiayi Xu and Nguyen Nguyen have given the Harbert College of Business Ph.D. program in Finance two Emerging Scholars in the past two years.
The Community Banking in the 21st Century Research and Policy Conference committee selects two to three doctoral students preparing bank-related dissertations each year, gives them the title "Emerging Scholars," and offers an all-expense paid trip to its annual fall conference.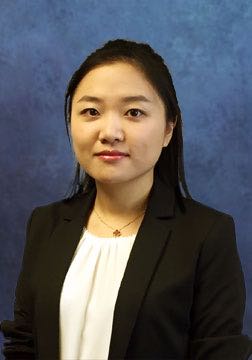 "The fact that Jiayi and Nguyen have been chosen as Emerging Scholars by the Community Banking in the 21st Century Research and Policy Conference committee is testimony that our department is now recognized as attracting highly qualified Ph.D. students interested in banking," said Jim Barth, Lowder Eminent Scholar in Finance at the Harbert College of Business. "This, in turn, generates good publicity about the high quality more generally of all our students and faculty."
Jiayi (left), a third-year doctoral student, was selected in 2018, while Nguyen, also a third-year doctoral student, was chosen for 2019. The annual conference, co-sponsored by the Federal Reserve System and the Conference of State Bank Supervisors, will be October 1-2, 2019, at the Federal Reserve Bank of St. Louis, Missouri.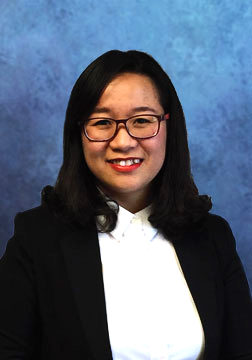 "This is so exciting for me because my dissertation topic is community banks. I truly have a passion for community banks and their impact on local communities," said Nguyen (right), who continues work on a community bank-focused dissertation. "I am so glad to be selected because in October I have a chance to meet not only top researchers on community banks, but also the state and federal regulators of banks. In addition, I will have the opportunity to discuss my research with them. I am especially eager to attend the conference and am thankful for the opportunity."
Jiayi, who is preparing one part of her dissertation on Minority Depository Institutions, found value in attending last year's conference. "The conference was very productive because they invited bankers and researchers who are studying the banking industry," she said. "If you have any questions about banks, you can ask the many professionals attending who are experts about the banking industry."
Last November, Jiayi and Barth presented a research paper on Minority Depository Institutions at the North American Meetings of the Regional Science Association International in San Antonio, Texas and more recently in June at the Western Economic Association International Conference in San Francisco.