It is a homecoming weekend, of sorts, for Harbert College's Financial Management Association alumni. Nearly half of the program's 48 alums will descend upon The Plains to attend FMA's first annual Financial Leadership Summit – a two-day event featuring the group's first advisory board meeting, an alumni luncheon, an executive panel of distinguished industry leaders, an investment banking focused information session, and a Saturday morning tailgate on the Lowder Hall Lawn.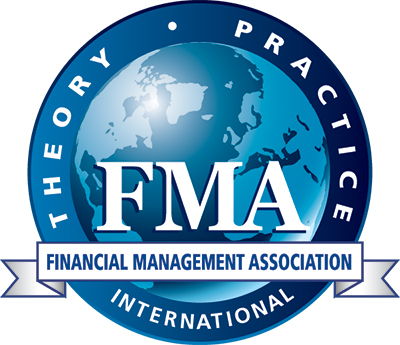 "It will be great to have our alums back for the weekend," said Tracy Richard, finance instructor and FMA Director since its inception four years ago. "We established the Summit in order to increase exposure for our finance students and to create an annual event that will bring our finance alums, supporters, and students together."
Throughout the year, FMA members have the opportunity to hear first-hand career advice from industry professionals, meet with financial executives and gain insight on the training necessary for a successful career in finance. Members also receive career coaching, resume guidance and mock interview opportunities. "The organization's full-time job placement rate last year was 100 percent, as was the placement rate for junior internships," Richard said.
Jimmy Brewster, a sophomore FMA member from Atlanta, noted that providing students with "the proper framework and guidance" is an integral part of FMA's mission. "When a student comes into the business school and is willing to put forth the effort to achieve a successful career in finance, FMA provides the tools and opportunities that will help them succeed. The organization provides not only a framework for success, but also the mentorship and support."
The Summit kicks off at 10 a.m. on Friday with the group's first advisory board meeting. According to Tracy Richard, "The board will be a critical source of support for us and will play an important role in identifying and addressing students' needs."
An alumni and guest luncheon in the Alabama Power Room will follow the board meeting. Friday at 3:30 p.m. in Lowder 125-A, students will have the opportunity to learn from three finance alumni and prominent industry executives including Raymond J. Harbert, CEO of Harbert Management Corporation, Paul Jacobson, Chief Financial Officer of Delta Air Lines, and Steven Aldridge, an investment banking executive at Cantor Fitzgerald. All three executives will lead a distinguished speaker panel where students can ask questions and receive valuable advice and feedback.
"We're trying to expose the students that are interested in a career in finance to various segments of the financial services industry from private equity to corporate finance and to highlight successful and engaged alumni who can tell that story best," Richard said.
"We plan to establish the Summit as a continuing source of education, engagement and fellowship for students seeking a career in finance," said FMA President Jordan Carr. "None of this would be possible without the support of the Finance Department, the Harbert College of Business, and our sponsors and alumni."
For more information about the FMA honor society, contact Tracy Richard at richate@auburn.edu