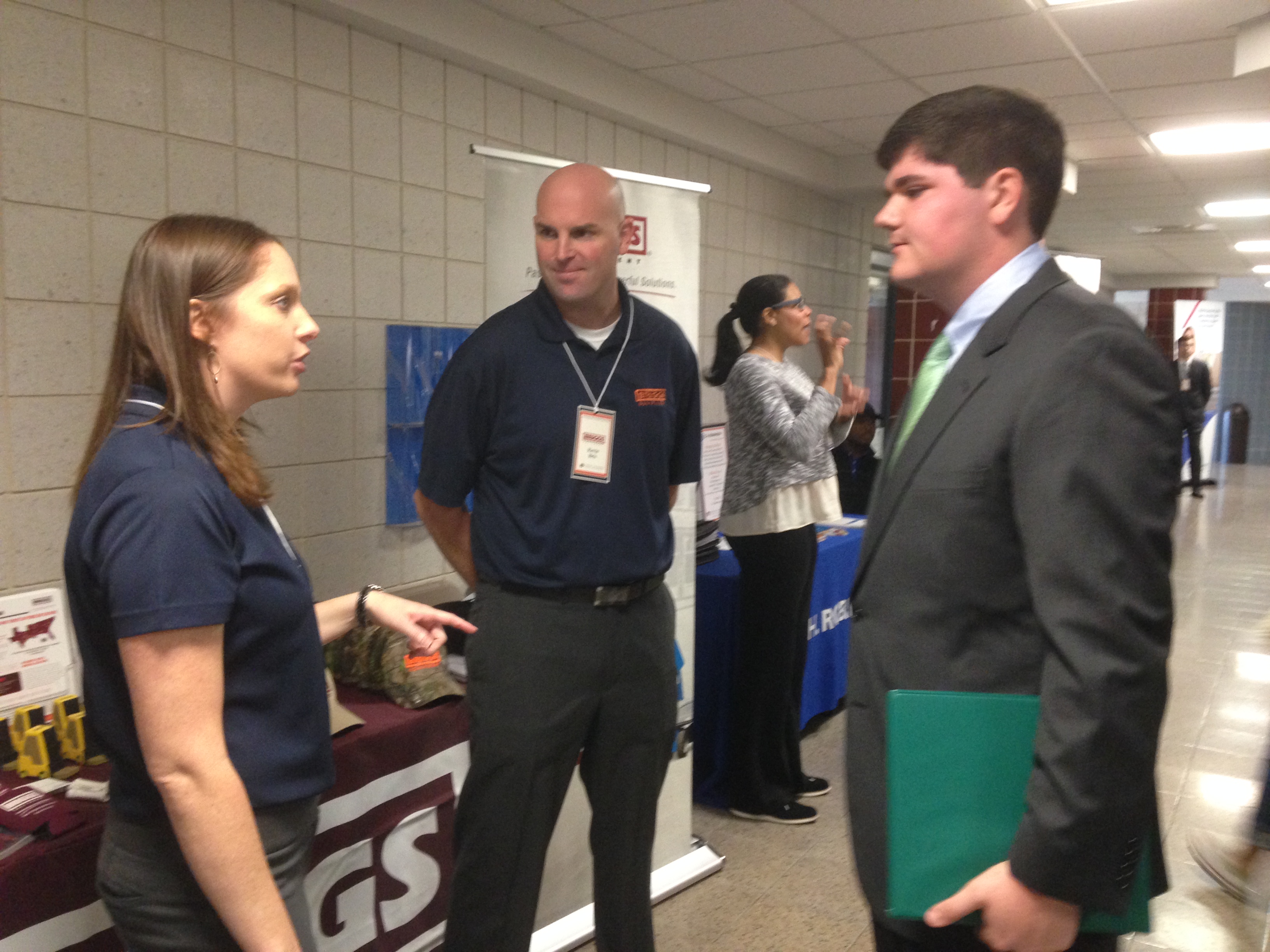 Career Weeks continue this week at Harbert College as students interested in careers in the finance industry have an opportunity to brush up on their interview skills, polish their resumes and meet with representatives from visiting firms.
Finance Career Week's schedule of events is as follows:
Monday: Expo Prep in OPCD at 5 p.m.
Tuesday: Expo Prep in OPCD at 3:30 p.m.; Second interviews/case interviews in OPCD at 5 p.m.
Wednesday: Employer Resume Reviews and Mock Interviews in OPCD from 2:30-4 p.m.; Practice Your Pitch with Recruiters in Alabama Power Room from 6:15-7 p.m.
Thursday: Career Expo on ground level, 3 p.m. to 6 p.m.
Friday: Post Expo Interviews in OPCD from 8 a.m.-4:30 p.m.
Tentatively, seven firms are expected to send representatives to Thursday's Career Expo, where students will have the opportunity to learn more about career and internship opportunities. Those firms include BBVA Compass, Waddell & Reed, Office of the Comptroller of the Currency, Regions Financial, Management Solutions, Republic Finance, and Waddell & Reed (Atlanta).
Career Weeks resumes Feb. 11-13 with Consulting and Technology, and concludes March 16-20 with Supply Chain and Aviation Management. Last Wednesday and Thursday, representatives from 24 firms in the Marketing, Sales and Retail industry visited the Harbert College of Business to kick off the semester's Career Weeks.
Career Weeks are sponsored by the college's Office of Professional and Career Development.