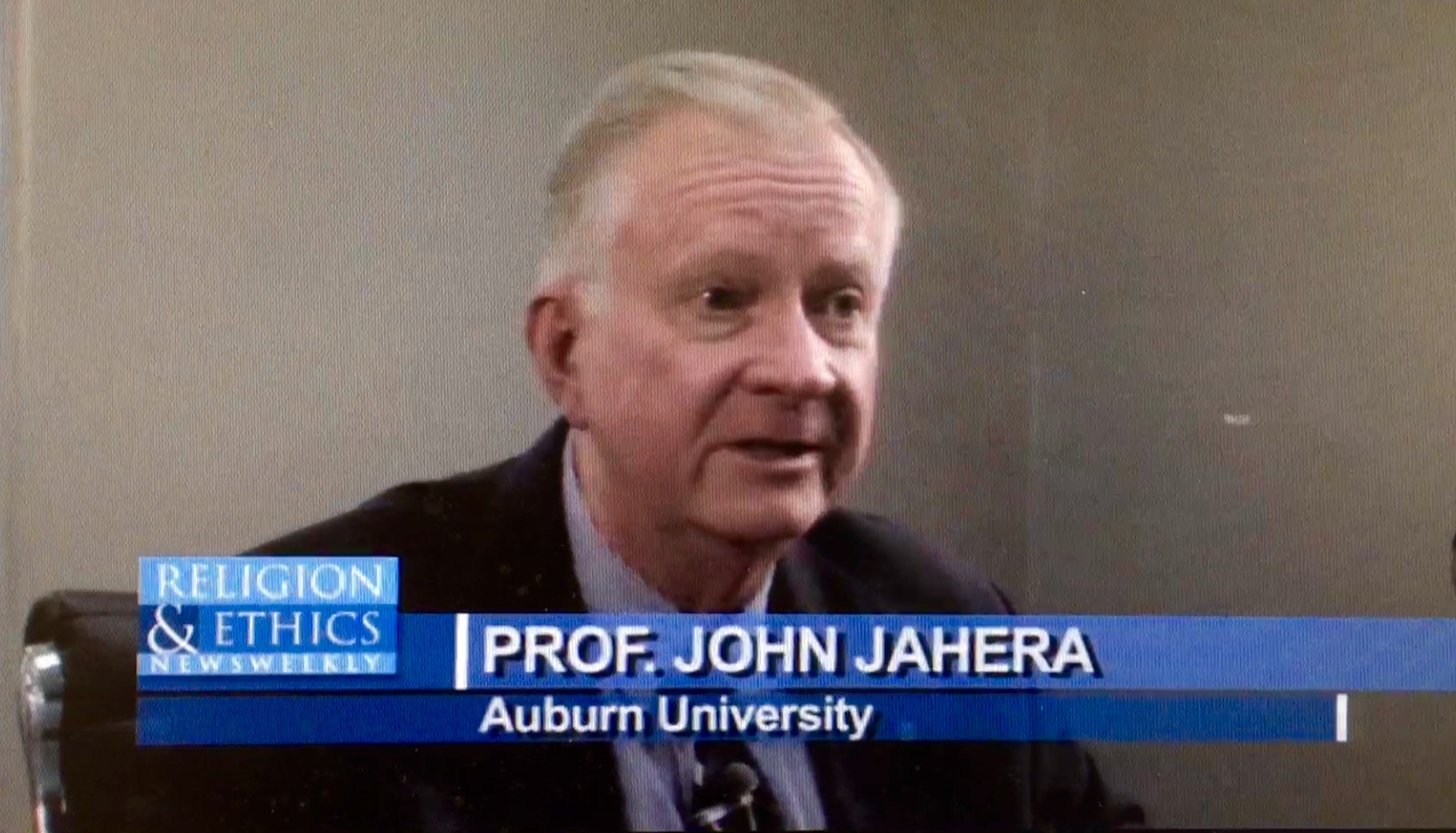 Harbert College of Businessfinance professors John Jahera and Jim Barth made media waves again following their continued research on payday lending. Jahera made an appearance Friday, Aug. 29 on PBS' web edition of "Religion & Ethics Newsweekly," (see above) and Barth was part of a Sept. 1 AL.com report: "Auburn University study examines whether Democrats or Republicans are more likely to restrict payday lending."
Assistant Professor Jitka Hilliard, co-authored the two papers, and Ph.D. student Yanfei Sun, one of the papers with Barth and Jahera related to predatory lending in the past year. One, "Payday Lenders: Foes or Friends?" revealed a relationship between the location of payday lending institutions and the poor, less educated, and minority groups. Another, "How Do Differences in State Regulations Affect the Payday Lending Industry," found that areas with fewer payday lending stores have higher property crime rates.
The nine-minute PBS broadcast featured a number of borrowers and church leaders, who strongly oppose the industry, where annualized interest rates in Alabama can be as high as 456 percent. "You couldn't buy that type of publicity for faculty research," said Jahera of the PBS spot. "That is a nationwide broadcast, even though it was a short clip. They had Auburn University's name there and I think it's invaluable. It conveys, 'hey, there are some smart people at Auburn.' It's positive to for the university have our research highlighted for the general public. "
Two sides of the issue have been examined in the team's studies. Who were the customers and where did they live? Then, were the lenders engaging in predatory practices? On the other hand, some evidence suggested that property crimes were higher in areas with fewer payday lending stores.
"How do we explain it? It's somewhat speculation. It may mean that people get desperate for short-term money needs and they do resort to petty larceny," Jahera told PBS.
Barth's recently-published report, "Does Regulation Depend Solely on Which Party Holds Power?" revealed no relationship between the regulatory stringency of the industry and whether Democrats or Republicans controlled the governorship and legislatures in states.
"That probably was surprising given that some people might have thought that when Democrats control the legislature and governorship in a state then regulations may be more restrictive," Barth said. "When you jump throughout the entire country, you find no significant relationships between the stringency of payday lending (and political party affiliation in control of state government)."
Payday lending, however, could be the subject of politics when the Alabama Legislature convenes next year, Jahera believes.
"There was a bill in the Alabama Legislature this year to restrict payday lending. Unfortunately, it didn't get anywhere," he said. "I'm sure there is a group that would like to bring it back up. I would suspect that somebody would send members of the Alabama Legislature some of these (research) papers."
"Isn't it nice when you can try to change things in the world for the better of many people by engaging in research?" Barth added.