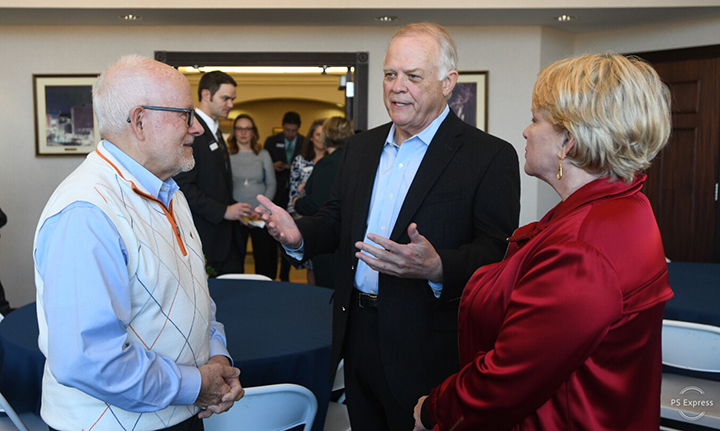 On Monday, January 28, the Harbert College of Business and the Ginn College of Engineering welcomed Auburn University alumni Joe Forehand ('71 industrial engineering) and Gayle Forehand ('70 accounting) back to campus in a joint Executives in Residence program that will integrate both colleges.
Joe, a former CEO at Accenture, is an expert in business strategy and international business relations. Gayle served as chief accountant at Emory University's business office and assistant controller at Emory University Clinic.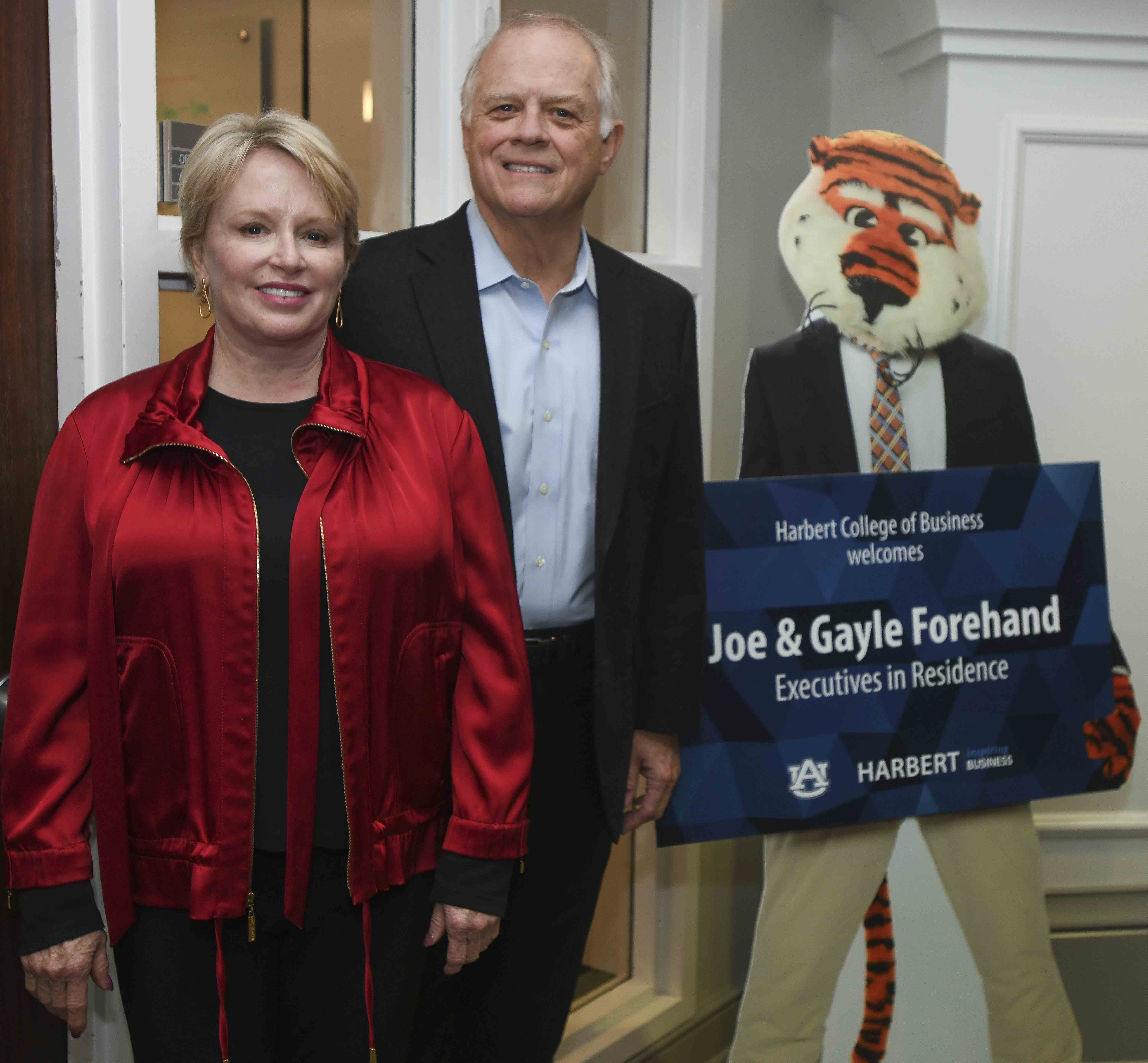 During their six-week stay, the Forehands will work with each college as guest lecturers and speakers, host roundtable lunches with students, and participate in critical feedback roundtables with faculty and staff. They will also lead seminars on women in engineering and business, branding and marketing. In addition to meeting regularly with student organizations they will also immerse themselves into the collaborative Business-Engineering-Technology (BET) program that exists between the two colleges.
"It is an honor for Gayle and I to be invited to be Executives in Residence," said Joe Forehand. "We live in a world of ideas and experiences and to the extent Gayle and I can contribute our ideas and experiences to the projects our students, faculty, and staff are working on is thrilling."
To sum: they will be busy.
"When Joe and I served together as co-chairs on the Because This is Auburn capital campaign, I realized that any contribution, large or small, can make a significant impact on the future of Auburn University," said Gayle Forehand.
As Executives in Residence, Joe and Gayle will be able to meet with students, faculty and staff to share career advice and business knowledge. To schedule an appointment through the Harbert College of Business please call Jill Saucer at 334-844-1387. Their office hours at the College of Business are Wednesday's from 10 a.m. to 11:30 a.m. You can schedule an appointment through the Ginn College of Engineering by contacting Katie Hardy at 334-844-5222.
"Joe and Gayle embody the spirit of Auburn. They believe in work, hard work. And they always give back," said Annette L. Ranft, Harbert College Dean and Wells Fargo Professor. "We are so appreciative of the Forehands' time and their willingness to share their wealth of knowledge with our students, faculty and staff. As executives in residence, they will inspire the next generation of Auburn graduates and prepare them to become the global business leaders of tomorrow."