Making partner at a Big Four accounting giant is a pretty big deal. But when four alums make partner at EY – in the same year – that's amazing! School of Accountancy graduates Paul Floyd ('06), Andy York ('05), Jimmy Palik ('01), and Megan Lansden ('06) were each promoted to partner at their respective locations within the past year.
"Congratulations to Megan, Andy, Jimmy and Paul!" said Thomas Minor, a School of Accountancy graduate and EY partner since 1989. "To have four Auburn graduates make partner in the same year is truly incredible and a testament to the character, work ethic and dedication of Auburn men and women."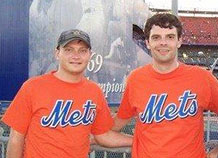 Floyd (at right with York at a recent New York Mets game), who leads EY's Southwest Banking and Capital Markets tax practice in Dallas, Texas, didn't see this day coming. "I especially didn't when I was 23 years old," said the former Auburn SGA Senator. "When I started, I just focused on what I was doing and trying to gain as much experience and learn as much as I could. The further along I got in my career, I realized that there were not many other places that offered the challenging environment, flexibility and opportunity to work alongside such high-caliber people as what I had grown to love about EY. Where I am today is a result of the teams I worked with and culture at our firm of investing in those around you both personally and professionally."
Palik, who works in EY's audit division in Atlanta, part of Assurance Services, also used the words "did not see this day coming."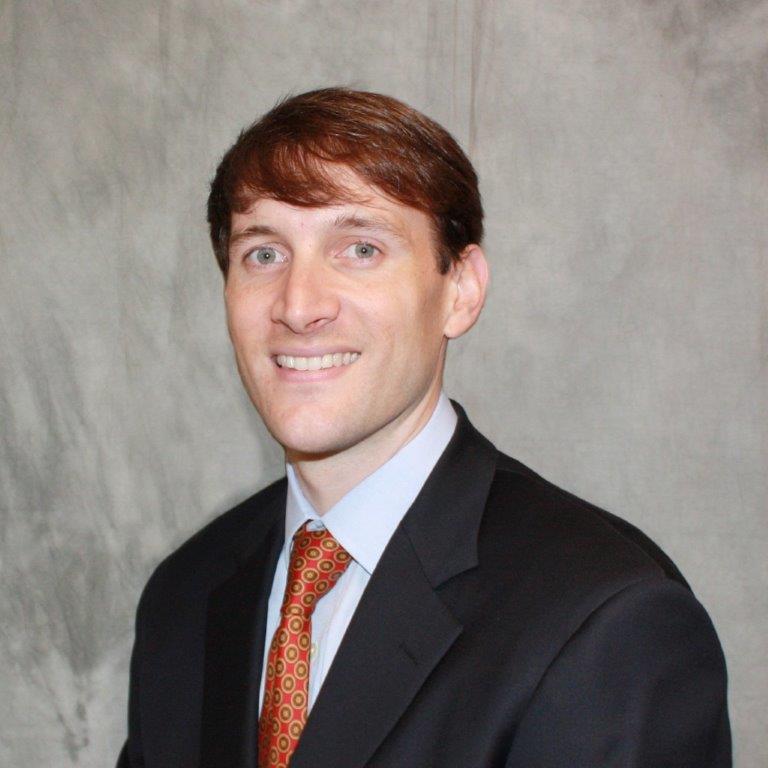 "I feel very blessed to be surrounded by great colleagues and mentors," he said. "One of those mentors is Greg Heston (EY partner), who is also an Auburn alum (1985). He recruited me many years ago. I'm blessed to have mentors like Greg and other countless co-workers who have helped me get to this stage."
The alums – and new EY partners – credit lessons learned at Auburn toward their individual career successes.
"I built my foundation in accounting at Auburn and was very well prepared to enter the professional services practices coming out of school," said York, who leads EY's Wealth Asset Management tax service in Charlotte, N.C. "I was used to working hard for every grade I received at Auburn. I knew the business world would require the same effort and focus."
Floyd pointed out that Amy Murphy (Director of Accounting Graduate Programs) had the foresight to incorporate the CPA exam into our grad school curriculum. "Auburn was one of the first schools to do this and it was such a boost coming into EY with the exam already behind me so that I could spend more time focused on learning as much as I could on all of my client engagements and have the flexibility to not have to worry about finding time in my schedule to study for it."
Not all roads to making partner come without challenge. Lansden, who has worked in EY's Birmingham office for 11 years assisting clients with tax compliance, reporting and consulting across a variety of industries, found an interesting career challenge in balancing motherhood and the duties of her job. "It involves a lot of communication – both at home and at work – flexibility, learning to say 'no' to some requests for my time without feeling guilty, and developing discipline around the family events that I absolutely won't miss."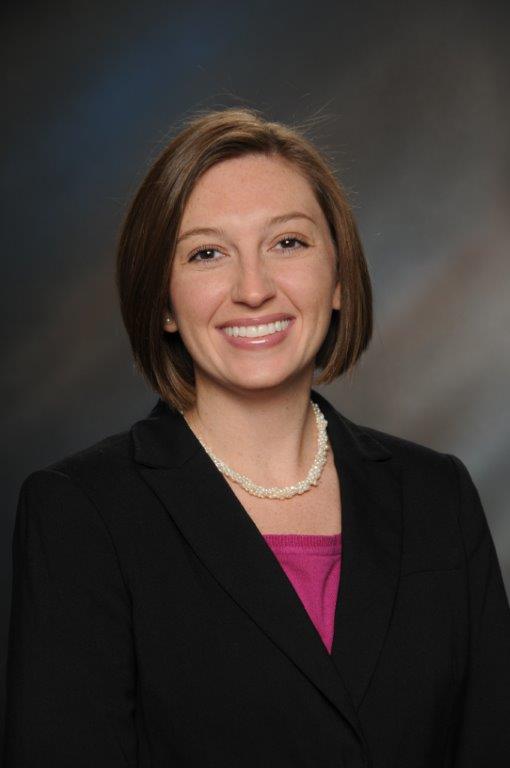 Not only is Lansden involved in recruiting at Auburn, but she is also the co-leader of the EY Birmingham's Professional Women's Network, which is designed to provide career development and foster knowledge exchange among women.
Lansden advises young professionals to "take on challenges and opportunities offered to you early in your career and focus on doing the best job you possibly can to help your team. That hard work will pay off."
The road to becoming partner at a major firm is a long one that isn't realized without hard work and patience. "Look at every opportunity as a chance to learn and grow for both yourself and those around you," Floyd said. "Find an environment where the leadership is focused on growing and developing their people so that you, too, can become a leader that invests in helping people achieve both their personal and professional goals because you will never regret the time spent investing in other people's lives."