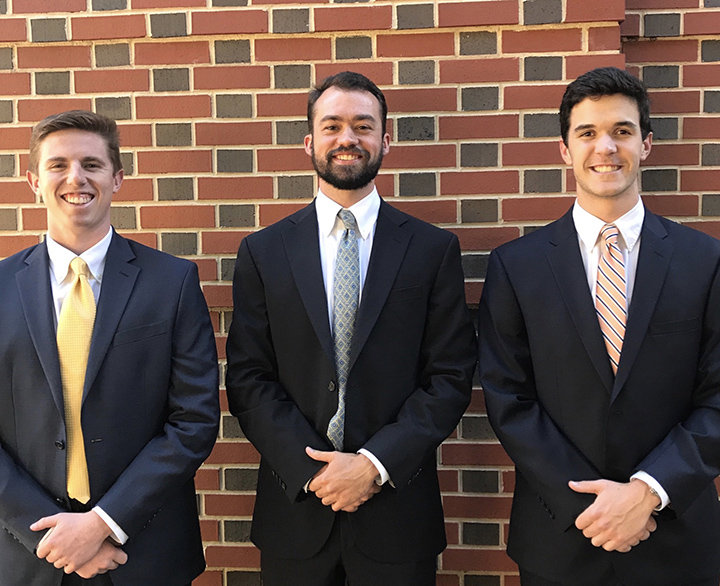 Three Harbert College students not only increased their understanding of the derivatives market, but made a 96 percent return on investments and placed 10th nationally out of nearly 1,000 teams and placing first among SEC schools in the TD Ameritrade thinkorswim Challenge.
Thousands of students nationwide competed from October 9 to November 4, received with $500,000 in virtual funding and were challenged to trade virtual stocks, options and cryptocurrencies. The team of junior accounting major Allan Gulley, junior accounting major Mitchell Dunn, and senior finance major Ellis Kennedy turned that half-million into $980,646.
"We went into this competition with a fairly conservative trading strategy," Gulley explained. "We were going to pick a few stocks to buy and hold on to for a little bit and we were going to take a few short positions. We were hoping for a 5 percent return at the end of 30 days and we thought that we would be competitive."
Over the course of the competition, the team, dubbed "Bank Holidays are for the Boys," continued to soak up knowledge about stock options, derivatives and alternative trading strategies.
"We really didn't being to trade options until the last week of the competition," Gulley added. "We wanted to make sure what was going on before we dove in. We had some good luck and it looks like we made some good picks."