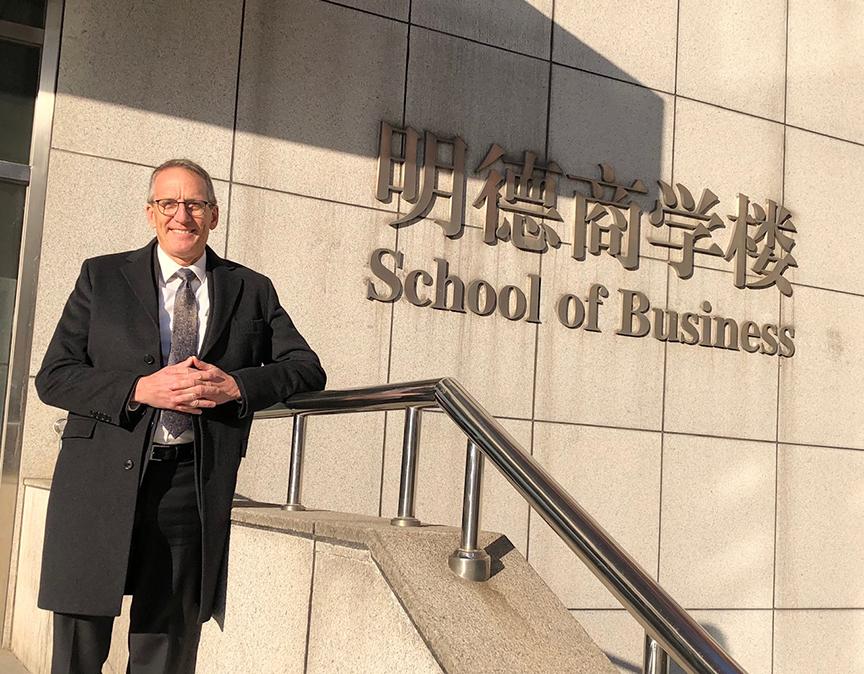 Brian Connelly, Professor and Luck Eminent Scholar in the Department of Management at the Harbert College of Business, recently gave invited talks at two of the top universities in China – Tsinghua University and Renmin University -- both in Beijing.
At Tsinghua University, Dr. Connelly participated in the prestigious speaker series sponsored by the Research Center for China's Industrial Development, which hosts speakers from the most prestigious universities around the world. This series is attended by faculty and doctoral students from disciplines across the university in addition to industry professionals. Tsinghua is widely regarded as the best university in China, and the World University Rankings place it at No. 23 internationally, just behind Duke and Northwestern.
Dr. Connelly presented on the topic of corporate governance and organizational competitive behaviors, which he has been researching for many years. He described emerging trends in this field and discussed recent developments, including international trade and supply chain management across international borders. He also presented in depth a research project under development with Dr. Kang Lee, Associate Professor in Systems and Technology at the Harbert College of Business, and co-authors from the University of Miami and Hong Kong University of Science and Technology (HKUST). In this study, which is currently being revised for publication in the Strategic Management Journal, the authors consider how CEO dismissal at one company affects executives at many other companies, and especially if the executives knew the dismissed CEO or worked with them in some capacity.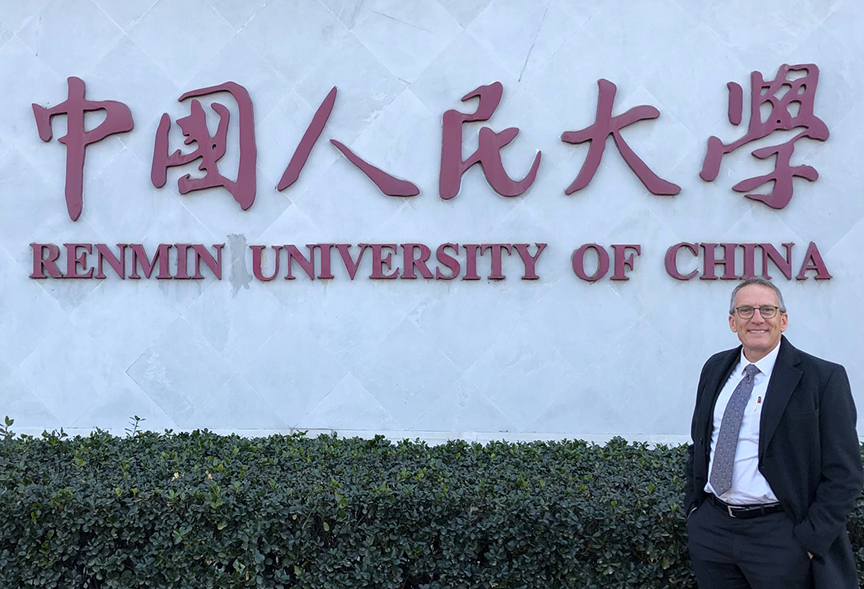 At Renmin University, Dr. Connelly participated in the invited speaker series hosted by the Department of Management and Organizations and also conducted a workshop for faculty to develop their research ideas. He offered ideas about the evolution of management research and worked with faculty on specific projects to help develop their theory and methods.
Renmin University houses the largest and oldest School of Business in China, and the Ministry of Education ranks it as the No. 1 business school in China. The Renmin MBA program is consistently ranked among the world's best by the Financial Times.
Dr. Connelly has a long history of academic connections with China. Prior to entering academia, he worked in satellite communications for Hughes, where he frequently traveled to China and throughout Asia with a view toward business development. More recently, he is working with co-authors from Sun Yatsen University, Peking University, and Renmin University on research projects that examine companies and executives in both the Chinese and U.S. marketplaces. With nearly 2,000 students from China enrolled at Auburn University, these relationships are consistent with and supportive of the university's goals to further its global reputation.