Stan Harris, Associate Dean for Graduate and International Programs in the Harbert College of Business, is one of three Auburn University administrators to be selected to participate as SEC Academic Leadership Development Program Fellows for 2015-16.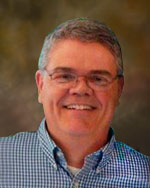 The SEC Academic Leadership Development Program, or SEC ALDP, is a professional development program that seeks to identify, prepare and advance academic leaders for roles within SEC institutions and beyond. It has two components: a university-level development program designed by each institution for its own participants and two, three-day, SEC-wide workshops held on specified campuses for all program participants.
The first of the two workshops took place earlier this month at the University of Arkansas. A second workshop will be Feb. 24-26, 2016, at the University of Mississippi.
"Being named an SEC Academic Leadership Development Program Fellow is a great honor and offers a wonderful opportunity to explore the complex inner-workings of Auburn and the other SEC schools," Harris said. "In addition to in-depth discussions with Auburn's key leaders, I eagerly look forward to networking with, and learning from, the other 49 fellows across all SEC schools and disciplines. I am confident the experience will help me grow as a person, educator and leader."
Magdalena Garmaz, Program Chair of Environmental Design in the College of Architecture, Design and Construction, and Daniel Givens, Associate Dean for Academic Affairs in the College of Veterinary Medicine were also selected.