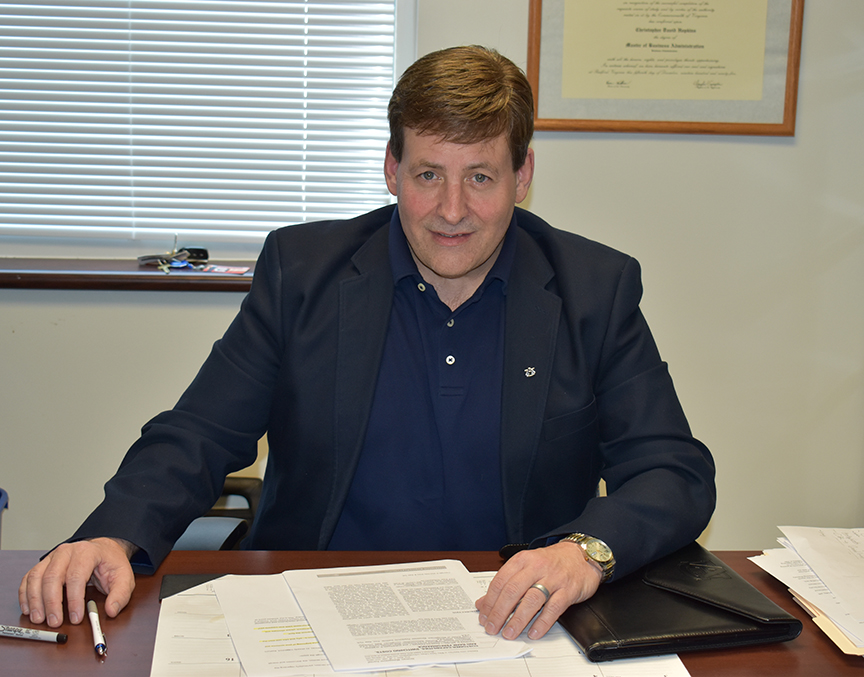 Chris Hopkins, McLain Family Professor in Marketing at the Harbert College of Business, has been named Editor in Chief of the Journal of Marketing Theory and Practice.
Hopkins, who joined the Harbert College in 2017 after spending 16 years as a professor and researcher at Clemson, believes this prestigious role will allow him to further make a "significant impact to the discipline."
"It's a tremendous honor and tremendous opportunity," said Hopkins, who has published more than 90 journal articles, had hundreds of citations, and has served as associate journal editor before. "To serve as a thought leader in terms of where our discipline is going … is a real privilege. The fact that one can do this, there's an intrinsic benefit."
The Journal of Marketing Theory and Practice is a tier-one publication with a respectable impact factor of 1.57. Hopkins said the journal receives roughly 250 submissions each year with a publication rate of 14 to 17 percent. According to the Journal of Marketing Theory and Practice web site, the journal "provides a unique outlet for publishing managerially relevant articles across a broad range of marketing subjects – an alternative to the fragmentation of the field of marketing into many sub-disciplines each represented by a specialty journal."
As editor, Hopkins will "manage all aspects of the editorial process," he said. "As editor, you field every one of those submissions, and based on the content of the article you determine the appropriate people to serve as anonymous reviewers – which are really other academicians around the world."
Harbert College is no stranger to journal editors. Earlier this spring, Brian Connelly, Professor and Luck Eminent Scholar in Management, was named incoming Editor at the elite Journal of Management.
Hopkins' work was celebrated in 2012 as the Sage Outstanding Article of the Year and the Marketing Education Review's Best Article of 2013. His research has appeared in the Journal of Advertising, Journal of Public Policy and Marketing, Journal of Business Research, Psychology and Marketing, Journal of Business Ethics and the Journal of Personal Selling and Sales Management.
His three-year appointment as editor will only help strengthen his research cache, Hopkins believes. "As editor, I'm forced into being exposed to a lot of research," he said. "I'll be seeing a lot of things coming in. That – in itself – will keep me abreast of what is current. It will also give me different research ideas that I might want to pursue myself."