You've been appointed to a team, perhaps one asked to develop a new advertising campaign or one that relies on employees' initiative-taking and proactive work engagement. You ask team members to lunch on occasion, but are repeatedly ignored. You greet a teammate with attempted casual conversation in the office lounge, but are met with an eye roll.
"If you are on a team where you are experiencing incivility, or even hostile behavior where you are excluded from conversations, then you are less likely to be proactive in problem-solving," said Lei Huang, assistant professor of management at the Harbert College. "This hurts the proactivity of the team and demotivates employees from taking change-oriented initiatives in an organization."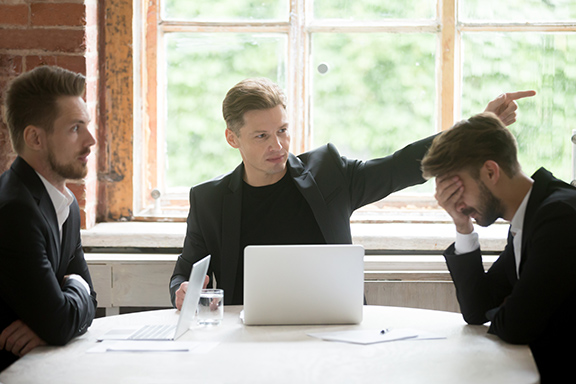 Huang's co-authored paper, "When and How Experienced Incivility Dissuades Proactive Performance: An Integration of Sociometer and Self-Identity Perspectives," explores how employees' experienced incivility in the workplace – particularly in a team environment – inhibits their proactivity.
Some typical examples of uncivil behaviors include showing little interest in one's opinions in a conversation, addressing someone in unprofessional terms publicly or privately, interrupting or speaking over someone, yelling or shouting at someone, etc. However, incivility also involves cases where it doesn't necessarily come in the form of explicit verbal abuse.
Huang, along with co-author Pauline Schilpzand of Oregon State University, surveyed 212 professionals of an internet service and solution company, along with 51 supervising managers.
"When your co-workers made jokes about you at your expense, perhaps using inappropriate analogies to describe you as incompetent or slow at work, this could lead to feelings of being isolated from the work team and further harm your passion to proactively engage at work," Huang said. "Their findings also showed that those who care more about being a team player or who feel proud of being a part of an organization are hurt the most by such experience of incivility.
"You want social approval of the team and you want to comply with others," Huang said, noting that the person on the outside will often fail to speak up with their ideas or take risks pushing forward change-oriented initiatives. Instead, they go along with the group. "Whatever others are doing -- you will be doing it if you want that social approval. But that actually hurts the team."
This research was accepted for publication in the elite Journal of Applied Psychology.