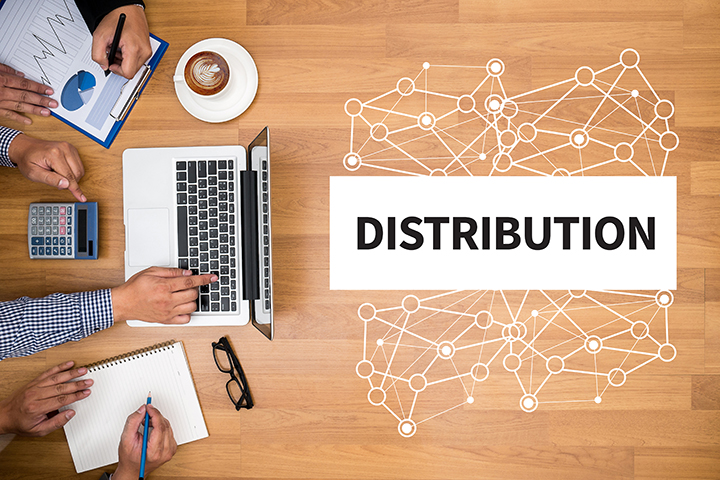 As online retailing grows, companies must continue to explore the best means to quickly fulfill consumer demands. But what is the most economical point of fulfillment? Direct from the vendor? Direct from brick and mortar retail stores? Or distribution centers?
Rafay Ishfaq, Associate Professor in Supply Chain Management at the Harbert College of Business, evaluated each option and built a decision model that retailers can use to select their best fulfillment options and delivery processes. His co-authored paper, "Evaluation of Order Fulfillment Options in Retail Supply Chain" was accepted for publication in Decision Sciences, an elite journal.
Ishfaq and co-author Uzma Raja, a professor of information systems at the University of Alabama, created an intensive case study of the fulfillment process, its costs and deliver expenses -- allows retailers to plug in their data and find which distribution method works best for them. "They can review the results to see how much they need to improve their cost structure, fulfillment and shipping processes, and training of their associates, so that they can cross a certain threshold – a break-even threshold," he said. "So when an order comes in, they have a data-driven way of making that determination."
Ishfaq pointed out that many believe shipping directly from a consumer's neighborhood store is best.
"Because they are closest to the customer," he said. "If I'm ordering from Target, why ship it from Ohio when they can ship it from the store in Opelika? They're focusing on reducing the last mile delivery cost."
But Ishfaq showed that his study revealed a flaw in that line of thinking.
"If you don't factor in the inventory cost, the sales associates' cost of taking time out and putting orders in a box and preparing the order, and all of the supply chain-related costs already built in, stores right now are not the best way to do it," he said.
Ishfaq's study, however, revealed that the best option for retailers to ship orders is from distribution centers, not retail stores directly. "The cost of the retailer to ship orders from the stores was two times the $10 threshold," he pointed out. "If a retailer can fill and deliver online orders from the store for less than $10 – then stores because a viable fulfillment method.
"If retailers want to use stores as their fulfillment point, then they would need a certain level of improvements in store efficiencies. Our study provides some hard, data-driven thresholds where they can compare their own stores and distribution center performances against these thresholds. To improve, they can ask 'what type of investments do we need to make? What type of strategies do we employ for those marginal efficiencies to get to a point where we are making money?'"
Ishfaq is excited to be published in this elite journal. "In our research, everybody is contributing incrementally to advance our knowledge," he said. "When an elite journal like Decision Sciences accepts a paper, they have acknowledged that this effort has extended a broader understanding about the subject matter. That's impact that our faculty here is making – to the understanding of the practice of business. This effort, I hope, will lead to impact in a practice setting."