An Auburn MBA gave me a firm grasp of the concepts that I needed to be an effective consultant."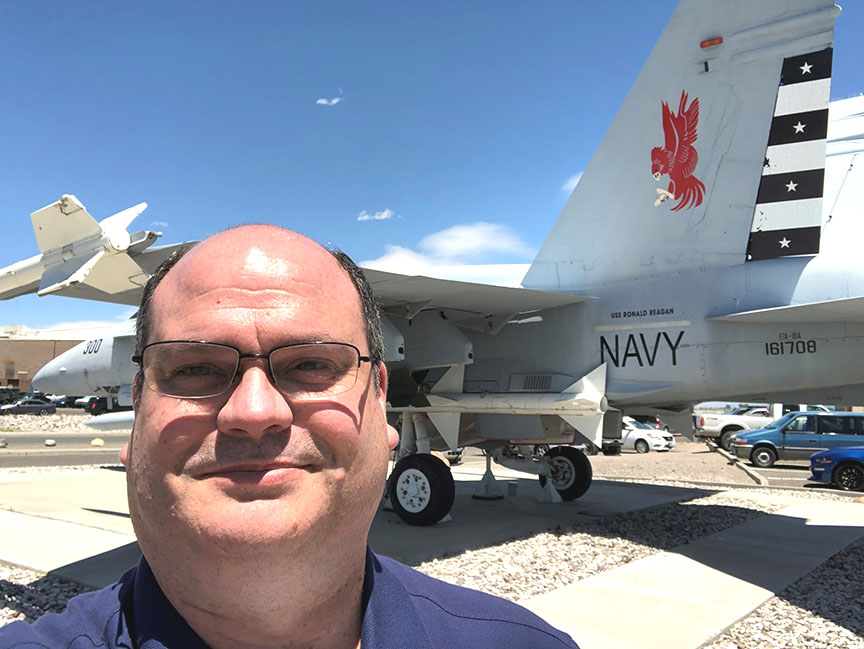 Jim Davis is a problem solver.
Long before today's luxury of wireless cellular devices, a young Davis once used a clothes hanger to connect a broken tape recorder microphone with headphones and an old telephone. "I liked to talk to my friends, but I didn't want to sit there and hold the computer or phone up to my ear the whole time while I played games on the computer," he said. Instead, he created his own hands-free device.
Today, the facilities maintenance executive continues to solve problems as Maintenance and Reliability Operations Manager at Chugach Government Solutions, an Alaskan-based facilities management and technical services company, which maintains a number of military contracts across the globe.
"One of the ideas that we promote is knowing how to accomplished the larger goals of our company and our partners," said the 2008 Auburn Executive MBA alumnus who lives in Fayetteville, Tennessee, and works in Huntsville, Alabama. "For example, I take great pride in knowing that my efforts in improving our asset management program directly effects how well our military partners can perform their mission, which directly supports the safety and stability of our nation."

Earning an Executive MBA from Auburn University's Harbert College of Business, however, helps Davis solve problems, too.
"An Auburn MBA gave me a firm grasp of the concepts that I needed to be an effective consultant," said Davis, who operated nuclear reactors in the U.S. Navy. "I am routinely in front of executives and can speak the same language that they are used to hearing and understand what they are talking about, or their concerns, in a way in which I would have not been able to had I not gotten the Auburn MBA.
"In a normal organization, operations is separate from maintenance and the two often clash. Having the operations background with the maintenance background, rolling out the new computer software, and then picking up the MBA lets me talk to everybody. I can speak the maintenance language of guys who don't touch computers, but they turn wrenches. I understand them. I can talk to the supervisors. I can talk to the computer guys. It's easier to communicate when you have done every step of the process yourself."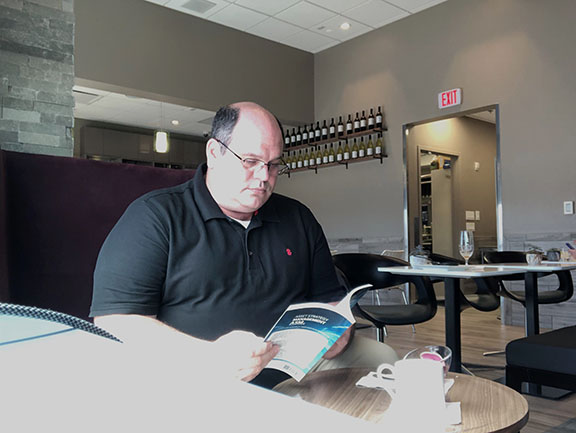 Davis earned an aerospace science degree from Middle Tennessee State in 1999 and enjoyed a successful career as a computer maintenance management system coordinator at the Calpine Corporation, but something was missing. "I needed something to differentiate myself," he said. "The company paid for you to go to college through a tuition reimbursement program. I also had the old Montgomery G.I. Bill, but it expires 10 years after you get out – so I knew that I needed to use it at some point."
Furthering his education was the obvious step. But where?
"My manager at the time was Aaron Schofield (2004 Auburn MBA alum) and he recommended the program," Davis said. "I'm one of those people who will go out and research the heck out of something, but if somebody I know and trust has good, solid reviews. That means a lot more than digging around on my own."
Davis enrolled in Auburn's Executive MBA Program, which offers working professionals the opportunity to enjoy a blend of online and on-campus educational opportunities. The program was ranked No. 20 in 2018 by Ivy Exec.
I would go into a business meeting within a year after taking a class and the concepts that I learned were there. The material was related to the real world."
"You're working on studies at night at home or in a hotel, or you carve out an hour in the middle of the day, whenever," he explained. "The program's flexibility is one of its assets that makes it work for you. The flexibility is the deciding factor that says, 'Yes, I can do this.' If the flexibility of a program is junk, then there is no reason to go there.
"Also, the material was solid. The professors were great. They knew what they were talking about. The material was timely, too. I would go into a business meeting within a year after taking a class and the concepts that I learned were there. The material was related to the real world."
Online learning with cohorts – spread across the globe – can be challenging, but Davis found a silver lining in the process. "Doing group projects remotely is challenging, but that's hard because it is what it is," he said. "It's great when everybody is in the same room doing projects, but in the real world that almost never happens. Teams are scattered all over. Having different people on projects at Auburn scattered across the country was very representing of real life business. You take a deep breath and find ways to make it work. That's what you are going to be dealing with when you get into the business world and Auburn prepares you for that."