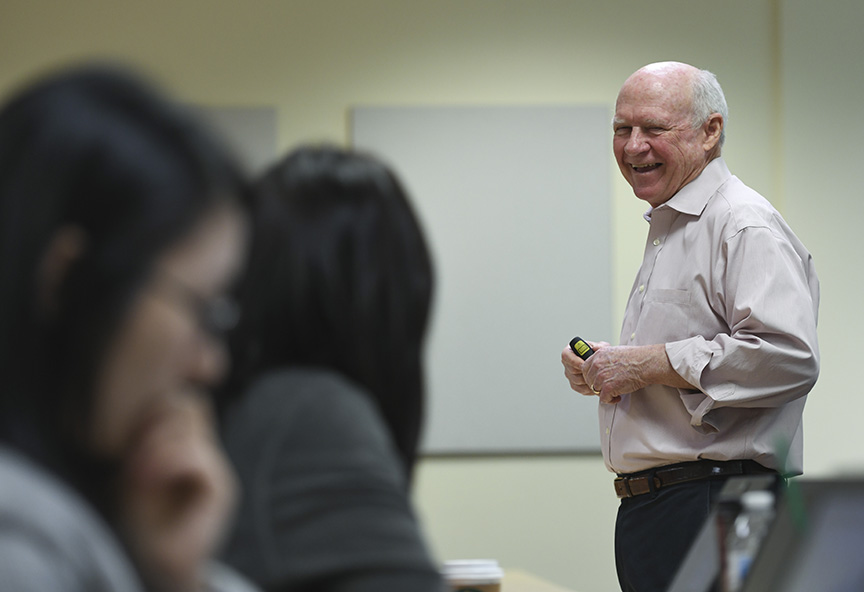 Internationally recognized marketing scholar Joe Hair presented a seminar on Friday, February 1, to marketing faculty and doctoral students from Auburn University, the University of Alabama, Troy University and Montevallo University in the Harbert College of Business' Lowder Hall.
The three-hour workshop focused on a specific form of data analysis known as Partial Least Squares - Structural Equation Modeling, or PLS-SEM, on which Hair is a leading authority.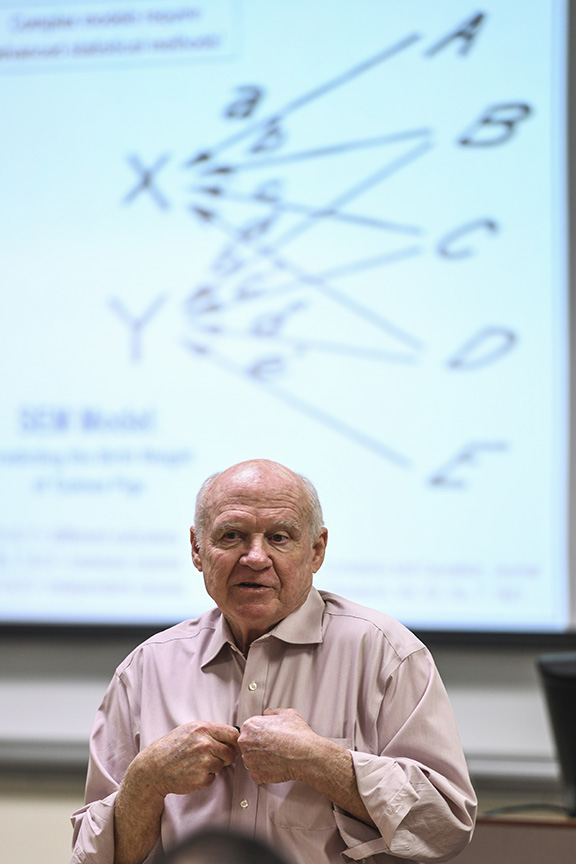 In 2018, Clarivate Analytics recognized Hair as part of the top one percent of business and economics professors worldwide. Currently the director of the DBA Program and the Cleverdon Chair of Business at the University of South Alabama, Hair was the founder and director of the Kennesaw State University DBA program. He was on the faculty of the Ourso College of Business Administration at Louisiana State University and was a United States Steel Foundation Fellow at the University of Florida, where he earned his Ph.D. in marketing.
In contrast to the more widely known covariance-based structural equation modeling, or CB-SEM, which focuses on theory testing, confirmation and comparison of alternative theories, PLS-SEM can predict key target constructs, identify key driver constructs and provide exploratory research of existing structural theories, Hair said.
Hair said his mission is to spread awareness and strengthen knowledge of PLS-SEM among faculty, doctoral students and ultimately the business community.
"I'm working on my legacy," Hair said during a break in the workshop. "This is what I want people to remember me for -- that I helped them to do better research and then, in turn, to help business people make better decisions so that we can increase the likelihood of success and avoid the failure of businesses.
"Statistics show that somewhere between 80 and 90 percent of new startups fail in the first five years. This is a way to increase the percentage of success of entrepreneurs, and it's also the way for companies to do a better job of coming up with new products and ideas so that we'll continue to buy their products and go to their websites. We help them to be better business people."