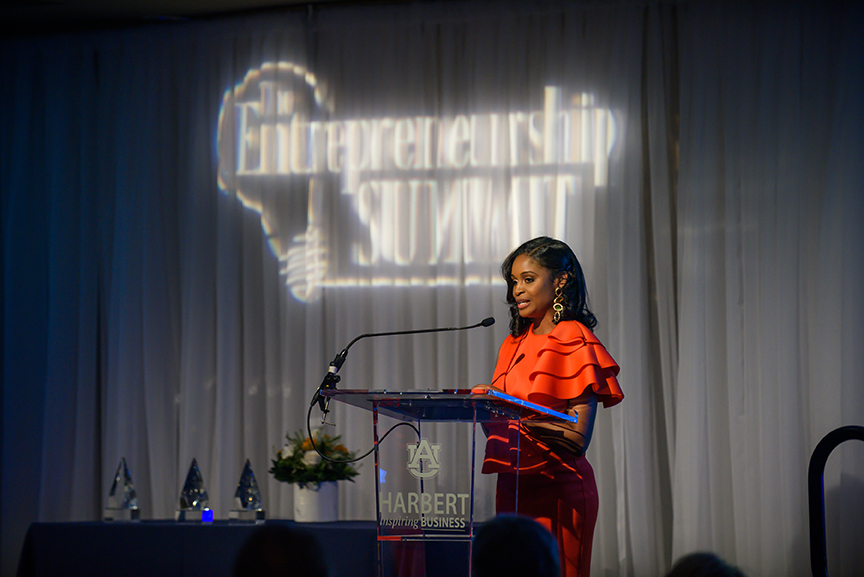 Working for years with infants and preschoolers at Creative Discovery Child Development Center in Auburn planted a seed in Khiari McAlpin. She grew her passion working with young children and began to dream about owning a daycare one day.
Years went by and McAlpin ('09, education) found herself teaching first grade in Charlotte, N.C., where she was named 2016 Charlotte North Rotary Club Teacher of the Year. But something was missing.
"I knew that God had called me to live in my full purpose and fulfill my dream," she said. "I came home to attend a friend's grand opening (a bakery shop) in February 2017, where I met her landlord and contractor. We were having a casual conversation about how beautiful and nice her building looked. Her landlord then asked what I did and I told him that I was teaching in North Carolina, but I always had a dream of owning my own daycare."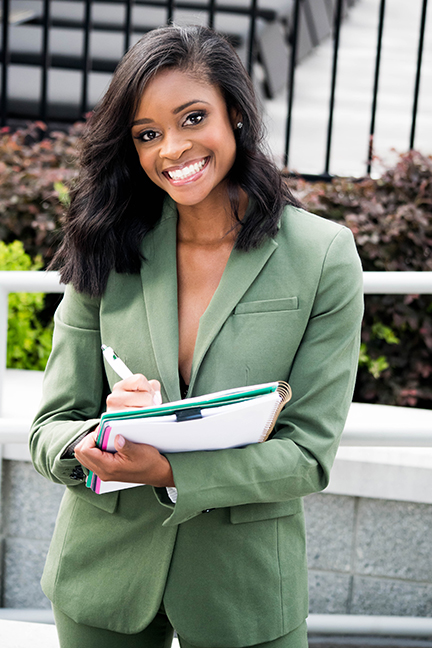 Then it happened.
"I like to tell people that is where God stepped right into our conversation," she continued. "Shortly after, my dream started to unfold. I immediately knew there was a need for an upscale, quality child care development center in Alabaster. I realized that many families were traveling from Calera, Montevallo, Alabaster and Maylene, all the way to Pelham and Hoover just to take their child to a quality child development center."
Days later, McAlpin found herself back in Charlotte where her idea turned into absolution: "I have to do it!" And that's how Vinehouse Nursery, in Alabaster, Alabama, was born.
Today, Vinehouse is among the state's most recognized childcare centers, providing high-quality care and education for babies ages six weeks to four years old. In less than two years, Vinehouse has more than tripled in workforce and increased its clientele from zero to full capacity with plans for expansion.
McAlpin was recognized as 2019 Auburn University Young Entrepreneur of the Year on Thursday, March 28, at the annual Entrepreneurship Summit, presented by the Raymond J. Harbert College of Business.
"Since we've been open for 17 months, we have been able to impact so many people in our community and surrounding areas," she said. "Our curriculum, staff and facility sets us apart. We believe that education is imperative, so we chose a curriculum that would allow us to start teaching children from birth."
How can McAlpin ensure Vinehouse's sustainable growth?
"One of things that I always keep in mind is to keep things slow and steady," she added. "I never want to move faster than I can handle. Each week, I review where we are with our numbers and the quality of how things are operating at Vinehouse. This allows me to determine if it is time for me to move to my next goal or polish what we are currently doing.
"In addition, I am a firm believer that everything happens on God's timing. Without His vision, our daily conversations, and many prayers from my family and friends, I know without a shadow of doubt I would not be where I am today along with the success we have accomplished so far. People always ask me how I came up with the name Vinehouse and I tell them my story on how I wanted a name that represented growth like a plant. After thinking many days and nights and having a conversation with my stepdad, he directed me to a scripture: John 15:1. This scripture helped me soon discover the name Vinehouse Nursery and our mission."