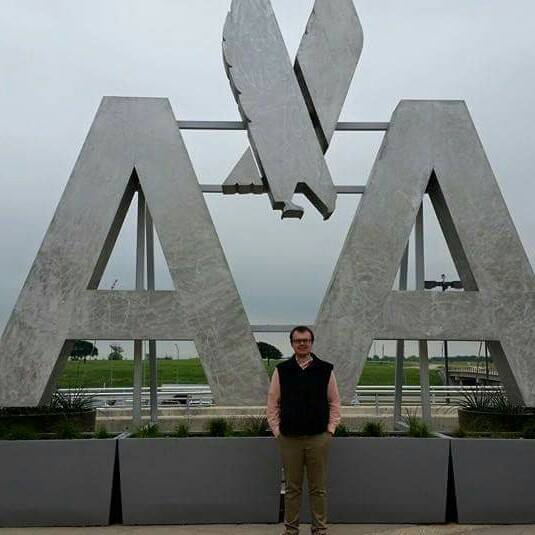 Kyle Dunst was enthused with aviation since childhood – so much that he earned his private pilot's license before his 18th birthday. But desires of one day becoming an airline pilot were re-routed once the Harbert College senior from Rochester, N.Y., was introduced to the business side of the industry.
Dunst, who will serve as Harbert College's graduation marshal at the Aug. 1 commencement, and receive a degree in aviation management, co-oped at Delta Airlines for three semesters as a member of its aircraft maintenance division's business development team.
"I identified opportunities for new business and found ways to make the airline's existing business more profitable," said Dunst, who also worked as a student assistant within Harbert College's Office of Professional and Career Development (OPCD). "I did everything from researching competitors, creating my own supply chain strategy, and even interacted firsthand with high-value customers. I also had the opportunity to visit more than 30 countries on five continents while I worked for Delta and went to places like Dubai, South Africa and Germany."
Dunst's co-op experience helped land him a job at American Airlines, where he already works as an analyst on its trans-Atlantic pricing team. "Basically, I am in charge of setting prices for American Airlines' flights from the United States to Europe," he said.
Dunst credited his time at Auburn, and the OPCD, for helping steer him toward his potentially successful career.
"Everyone at Harbert College, from the professors to my academic advisor and the staff at the OPCD, was there to help me accomplish my career goals," he said. "The OPCD's industry weeks and professional development seminars prepared me for every step of the recruitment process and allowed me to land my dream job more than eight months before graduating. My classes in aviation management combined with a solid lineup of various business courses have given me the solid foundation needed to be successful in the airline industry.
"My aviation management professors did an awesome job of relating everything that we learned in class to the real world. The industry experience that Carl Thompson and James Birdsong have allowed them to teach things that I never could have learned from a textbook. Instead of just learning about the past, we were exposed to all the issues that the airlines are currently facing and what it takes to remain successful in such a competitive, fast-paced industry."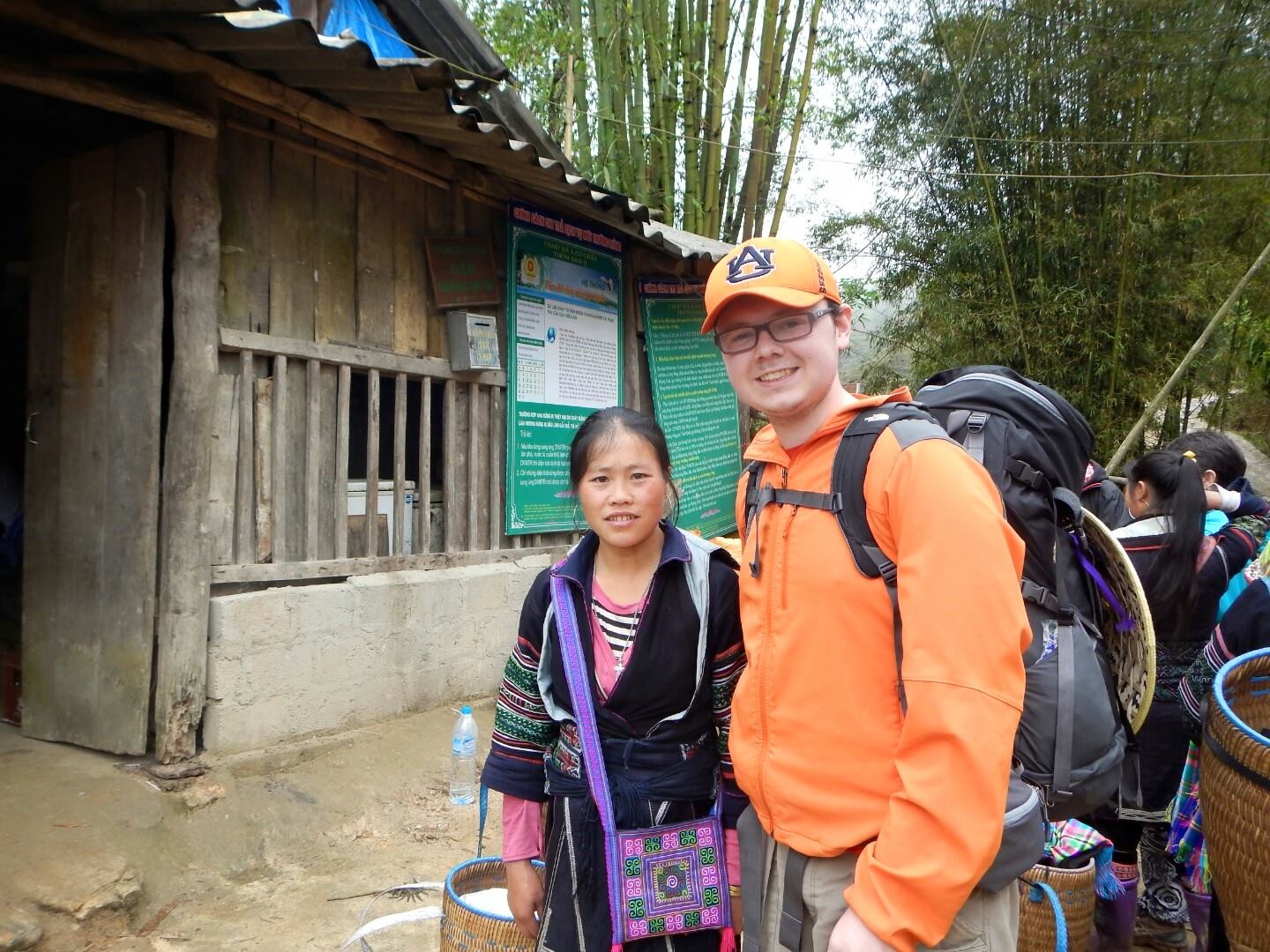 Dunst (pictured on a recent hiking trip in Vietnam) added that there was "no better opportunity" to gain exposure to every aspect of the business world whether it be finance, accounting, marketing or business analytics than Harbert College and would recommend it to prospective students.
"The Harbert College of Business truly prepares you for anything that can be thrown at you once you begin your career, no matter what type of industry you end up in," he added. "Although the program can be challenging at times, there are always professors and other faculty that will go out of their way to help you with anything."