Within reason, online retailers stand to profit if they're willing to extend their merchandise return policies, according to research conducted by three Harbert College of Business faculty members.
In their co-authored paper, "Return Time Leniency in Online Retail: A Signaling Theory Perspective on Buying Outcomes," supply chain management associate professor Shashank Rao, management professor Brian Connelly, and business analytics associate professor Kang Bok Lee, reveal that extended product return time policies attract more customers and cultivates customer trust. Their work was published by Decision Sciences, an elite journal.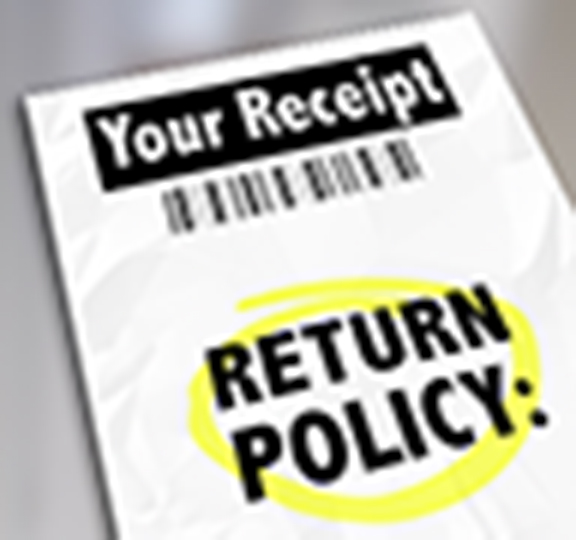 "Can it be demonstrated that there are ancillary benefits to the retailer liberalizing the return policy?" Rao asked. "The answer is 'yes' because we not only know that people are more likely to buy – but also that people are willing to pay more. You can sell the same item for a higher amount by liberalizing a return policy than if you tried to sell it with a very stringent return policy. The argument that comes out of this is – if you are a retailer – you could make money off of a liberal return policy."
Why is this important? Prior research has revealed that more than 66 percent of shoppers pay attention to an online retailer's return policy before making a purchase, as compared to just 22 percent of online purchases that are returned. Rao said that return policies have the opportunity to impact many more customers than actual returns experiences. Yet, most research in this area has focused on returns experiences rather than on returns policies.
Purchase situations between buyers and sellers are asymmetric. In other words, a seller has a product and knows far more about that product than the buyer. When purchasing online, this gap is even more exacerbated, particularly since the buyer cannot try on the item in a fitting room or hold it.
"Historically, what a return policy has done is try to eliminate or reduce the information," Rao said. "But if there is something that retailers can do to reduce that information asymmetrically -- they will probably do that.
"This liberal (extended) return policy sends a signal to the buyer that says, 'You know what … maybe this is a product where I don't need to be worried because the seller doesn't have anything to hide.' In addition, an even more interestingly, the research reveals that the benefits accrued to the retailer from liberalizing the return policy are non-linear. This means that there is evidence of a sweet spot for a returns policy, which can result in the most benefits for retailers. Therefore, a retailer going from a highly-stringent return policy to a moderately liberal one is going to see more benefits than one going from a moderately liberal return policy to a highly liberal one."
The paper was also co-authored by Deepak Iyengar of Central Washington University.