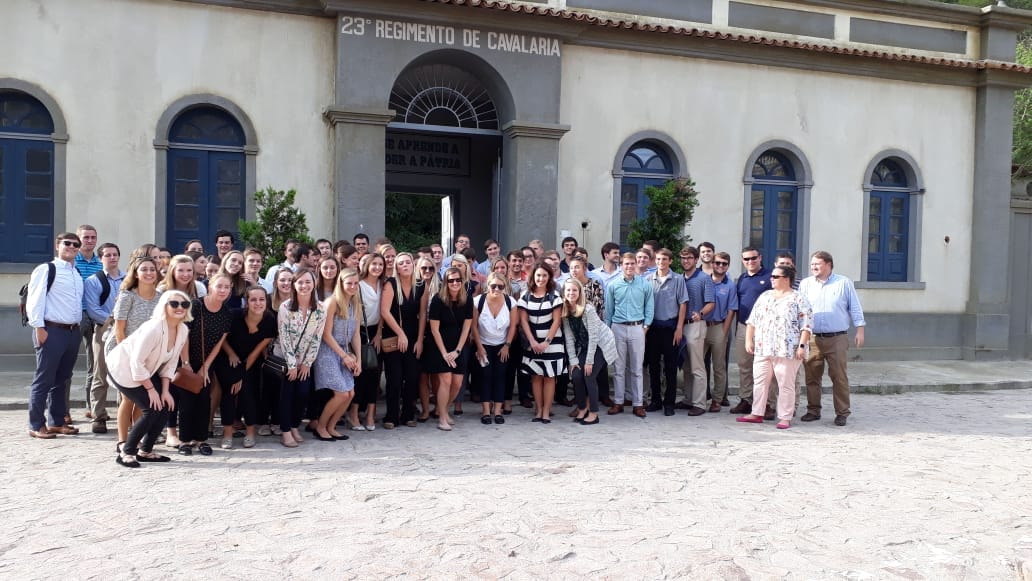 They learned, and they served.
Sixty-one Master of Accountancy students from the Harbert College of Business recently spent a week in Rio de Janeiro, Brazil, learning from industry professionals they would never encounter on domestic soil, and spent time with school children at a Brazilian favela, while painting one of the school's old theaters.
"If you consider the many thousands of accounting graduates that enter the workforce each year, it becomes almost necessary to diversify yourself in some way," said Claire Brien, a MAcc student who will work for EY after graduation. "The international trip provides Auburn accounting students with the opportunity to study international culture, business practices, and reporting standards that create the business world we live in today and, therefore, distinguishes us from our peers."
One of the industry visits included a meeting with four Brazilian entrepreneurs.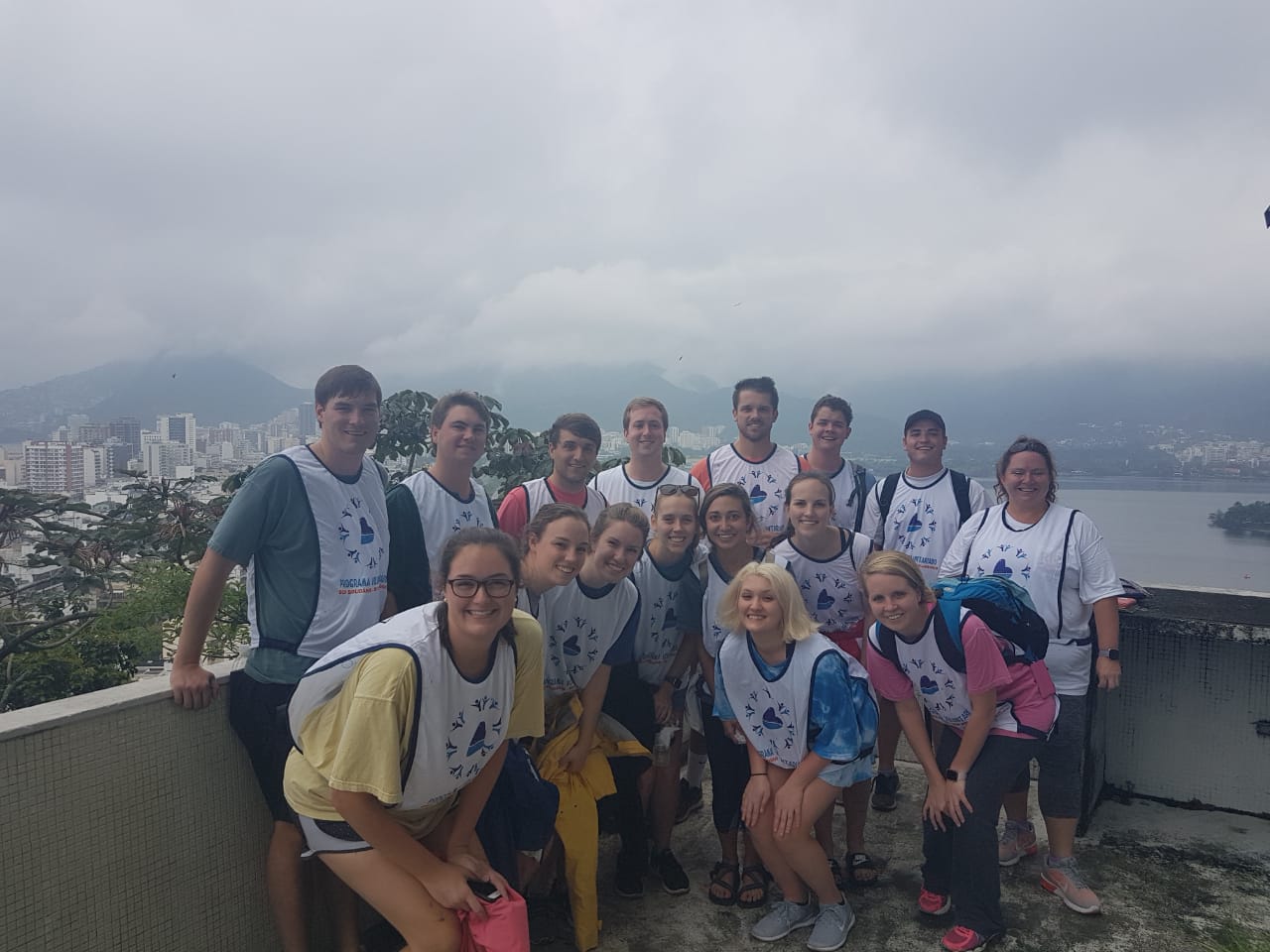 "These entrepreneurs are involved in a wide variety of industries," said MAcc student Ward Easterlin, who will also work for EY after graduation. "However, each of them faced similar struggles in starting their businesses. Despite their difficulties, each of those businessmen and women were very driven and optimistic in reaching their goals. This experience allowed me to realize the importance of following my dreams despite the hardships that will come."
The team also met with a panel of partners from multiple accounting firms, including EY and PwC.
"The students were provided a perspective on what it's like to be an accountant in Brazil, so that was really interesting and the students had really good questions for them about the differences in what their experience will be like versus a new person working at one of those firms," said Kerry Inger, assistant professor in the School of Accountancy and one of seven faculty making the trip. "The students got a different perspective on doing business in a different place. They also realize that it is similar. Even though it is a very different culture and country, there are people starting their own businesses. There are accounting firms, too. It made a connection for the students from a business perspective."
No annual MAcc trip to South America is complete without a service project. This year, the MAccs raised nearly $14,000 for Viva Rio, a humanitarian entity which described itself as "a social enterprise that fosters peace, inclusion and freedom through innovative projects in areas impacted by poverty and violence." The money is being used to help improve schools in Brazil's favelas, the poorest neighborhoods that surround the city.
"But when we are on the ground (in town), we also like to be involved," Inger added. "We don't just want to give money and not be present."
The team helped repaint a theater at a local school and showered the schoolchildren with time and gifts.
"It melted our hearts to see our students playing with these kids and caring for them," Inger said.
Brien considered the service project to be the most beneficial portion of the trip.
"Auburn is a land-grant institution that 'believes in the human touch, which cultivates sympathy with … fellow men' and I feel that this opportunity was a perfect illustration of that as we donated both money and time to fellow men, and we're better for it," she said. "As a student studying in America, it was easy for me to imagine poverty based upon different charity drives and television ads, but I had never truly experienced it firsthand until visiting Rio."
Easterlin added, "As graduate students in a rigorous program, it is very easy to get caught up in our busy schedules as we balance school and work," he said. "Therefore, we tend to forget about the needs of others as we focus on everything that is expected of us. These service projects allowed us to take time to refocus on what is one of the most important aspects in life, which is serving others and putting others' needs above our own."