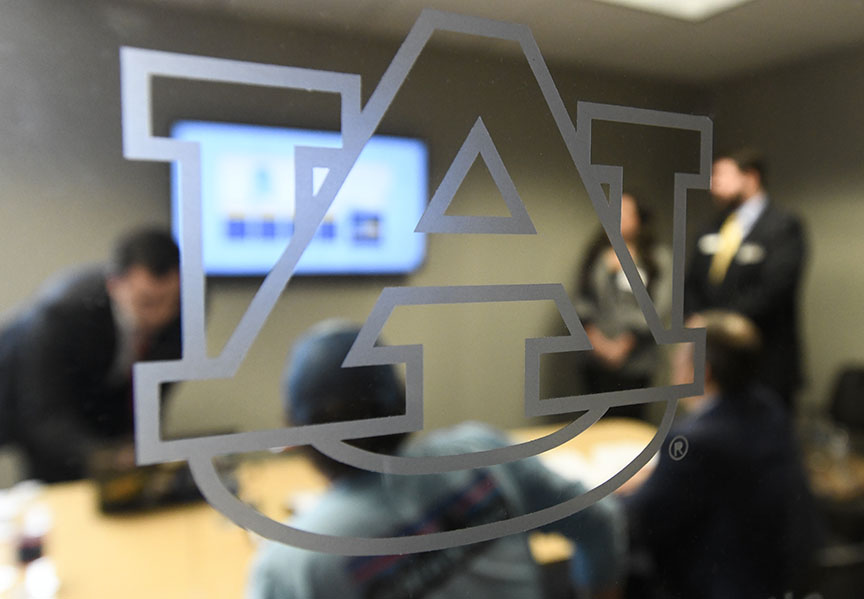 The Princeton Review's 2019 best business schools rankings put Auburn's Online MBA program at No. 13 in the nation for the second year running, while student satisfaction ratings helped push the Full-Time MBA to No. 3 for resources to minority students and No. 5 for best administration.
This ranking comes on the heels of the recent Poets & Quants listing of Auburn University's Harbert College of Business as No. 2 in its ranking of "Best Online MBA Programs of 2019."
"Our continued success in rankings such as these, which heavily weight students' satisfaction with their programs, demonstrates that our efforts are paying dividends for our online and full-time students and alumni," said Stan Harris, associate dean and Luck Professor.
The Princeton Review annually ranks the "Top 25 Online MBA Programs" and the "Top On-Campus MBA Programs" in 18 categories. The opinions of more than 23,000 MBA students about their business school experiences were analyzed for this project. These included surveys of 18,400 students enrolled in on-campus MBA programs at 252 business schools and 5,100 students enrolled in online MBA programs at 75 business schools.
"In both our online and full-time offerings, we focus on delivering a rigorous, top-notch business education that is accessible, which is in keeping with the university's mission as a land grant institution," said Jim Parrish, director of Full-Time and Online MBA Programs. "And when you consider student satisfaction with our programs, as promoted in recent rankings, it shows that we deliver on our promise of a highly valued MBA that provides a great return on investment."
About Auburn MBA
Housed in the Harbert College of Business, Auburn's MBA programs serve more than 580 students and an alumni network of more than 5,000. Auburn offers the MBA degree in full-time, online, executive and physicians executive formats, allowing students to choose the program that best accommodates their professional and personal demands.
Interested in earning an MBA? Contact Auburn MBA Admissions Advisor Julie Vaught at (334) 844.4060 or mba@auburn.edu. Visit us at auburnmba.org for more information.