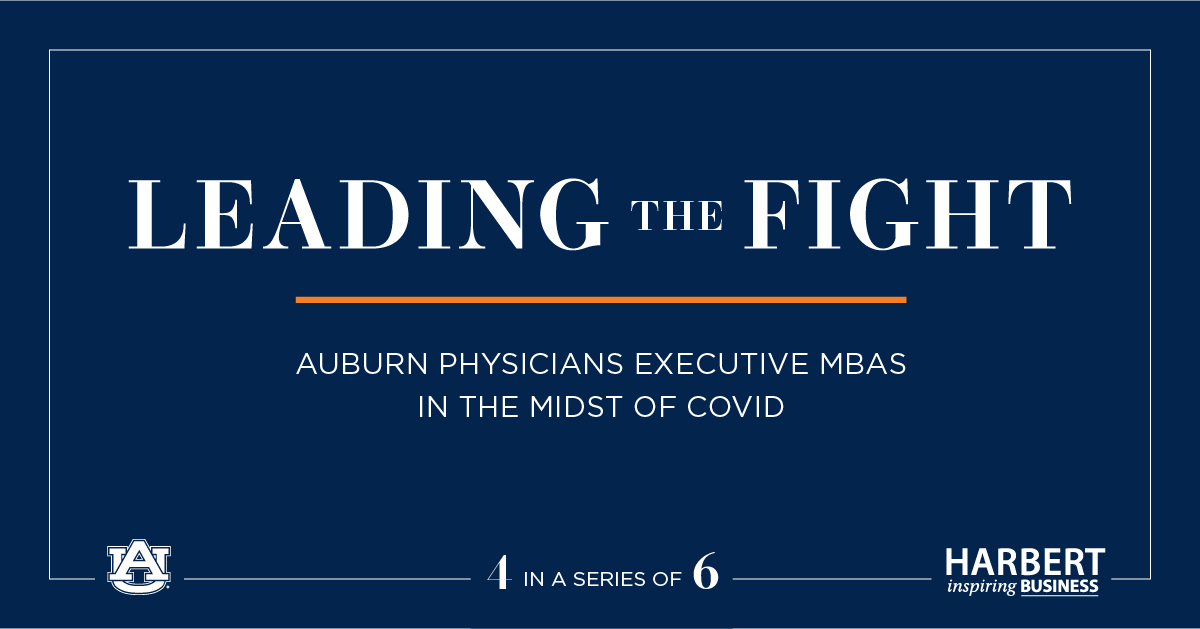 Thanks to the experience I had with Auburn's PEMBA program, I've become much more comfortable with the technology required to work collaboratively from a distance." -- Dr. Ian Hamilton, Medical Director, Blue Cross and Blue Shield of Tennessee
Editor's Note: Auburn's Harbert College of Business recently contacted members of our Physicians Executive MBA (PEMBA) program to find out how health care delivery has changed during the COVID-19 pandemic. In the following interview, three medical professionals discuss how a business education meshes with the medical challenges.
The Experts
Dr. Addison May, PEMBA Class of 2018
Chief, Acute Care Surgery for Atrium Health – UNC Charlotte
Dr. May is chief of acute care surgery for a group of more than 40 hospitals and 900 care locations ranging from doctors' offices to behavioral health centers to nursing homes. He focuses on the care of critically ill and injured patients, and has extensive experience in infectious diseases.
Dr. Robert Page, PEMBA Class of 2015
President of American Group, Envision Physician Services
Dr. Page manages a national network of doctors, nurses and other critical health care professionals under contract by hospitals, urgent care units and other health care delivery entities across the country. His position requires him to balance personnel and critical PPE supply chains region by region and hospital by hospital, putting him at the forefront of health care management issues in this pandemic.
Dr. Ian Hamilton, PEMBA Class of 2009
Medical Director, Blue Cross Blue Shield of Tennessee
Dr. Hamilton oversees the quality, safety and efficiency of critical services provided to self-insured clients in Tennessee. His advanced skills in clinical practice, program development, quality improvement, and staff leadership help create a highly focused, systematic approach to COVID-19 care delivery.
HCOB: How has the COVID-19 pandemic changed your responsibilities on a day-to-day basis?
Dr. May: I'm responsible for ensuring that our region's 12-hospital system provides the highest level of care for critically ill and injured surgical patients. Acute care surgeons are often referred to as the Swiss Army knife of surgeons in that we are trained in both critical care and trauma care as well as general surgery, so it's a unique medical profession.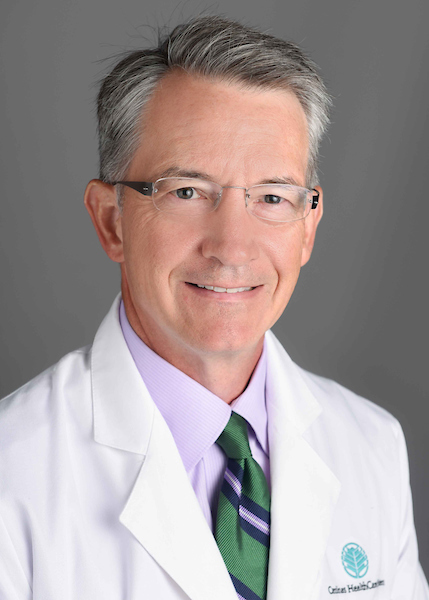 Prior to the COVID-19 pandemic, my job primarily entailed balancing the workload of surgeons and other medical personnel as needed across those 12 hospitals, taking into account the day-to-day progress of critically ill patients, the inflow of injured patients requiring immediate surgical procedures and scheduled elective surgery.
All that has changed dramatically in the past month. With the emergence of the COVID-19 pandemic, my job now entails putting into place the policies and procedures necessary to ensure that we're able to provide care to our influx of critically ill COVID-19 patients while also maintaining our ability to provide vital services to other patients with urgent and emergent surgical conditions or acute injury. One step in that process was to postpone all elective surgery for those patients whose conditions are not immediately life-threatening.
The new processes also including finding a way to expand our capacity to 140% of normal while maintaining provider safety in caring for critically ill patients as well as performing a wide range of high-risk surgical procedures. When I say "high-risk," it can mean high-risk for patients, but also high-risk for infecting our providers given the shortage of personal protective equipment. I spend a lot of my time now allocating surgical and other health care providers across our hospitals as needed, while at the same time ensuring the procurement and distribution of PPE for all our health care providers. All of this requires a greatly coordinated effort, particularly in terms of communicating shifting priorities and new processes from the individual ICU all the way up to the state level.
Dr. Page: I run the American group of Envision Physician Services, which covers Texas, Tennessee, a little bit of Georgia, a little bit of Kentucky, Kansas and Missouri. We staff the emergency departments of our client facilities and the predominance of all hospital medicine, internal medicine, trauma surgery, some radiology and some anesthesiology. In short, we supply the physicians and other health care providers at the hospitals and other care facilities these clients operate and manage the quality of operations for these programs.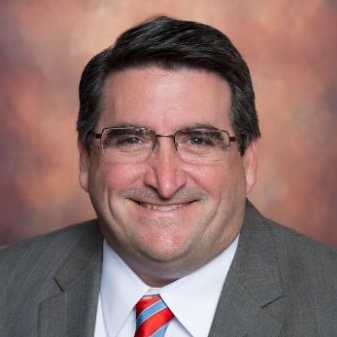 My day-to-day responsibilities have changed markedly in the past few months. Before COVID-19, I spent a good portion of my day in business development and growth, either finding new practices to acquire, expanding our business in hospitals or selling in new service lines to grow our business organically. Obviously, new business development is not at the top of my list today. The vast majority of my time is now spent pulling the levers on staffing—redeploying doctors and other healthcare providers across different areas of the country.
For example, we have a lot of facilities up in the Northeast that are in dire need of support. With patient volumes rising exponentially in those areas, putting the right folks in the right locations to care for those patients is critical. At the same time, there are a lot of smaller health care systems in our network that are really struggling because they just don't have the manpower either. We've been able to shift around the appropriate personnel to help those people out. That's really been a large portion of my day—finding places for folks who have capacity and matching that capability with facilities in immediate need.
And then there's the critical issue of ensuring our doctors, nurses and other health care providers have enough PPE. We've been fortunate in that respect because the Hospital Corporation of America, our partner, has done a great job of helping us procure most of what we need. But our smaller hospitals are not able to do that and don't have that kind of bandwidth or the purchasing power. So, our company has stepped forward and said, "We're going to protect our front-line providers by supplying them with what they need." We've purchased large amounts of PPE and have distributed those items to the locations that are most in need so that our front-line providers can go to work and feel safe. That's something we've never had to be concerned about before, procuring equipment rapidly in a very competitive marketplace.
Dr. Hamilton: I work with large, self-insured clients who use us as the administrator for their services, including their health benefits. Prior to COVID-19, we typically did the vast majority of our work from our headquarters in Chattanooga, and I spent about 25 to 30 percent of my time on the road visiting large clients across the state of Tennessee. Suffice to say that's not happening anymore—no in-person meetings with clients whatsoever. That's a huge change. We all would prefer to meet in person where you can socialize, connect on a personal level and take into account facial expressions and body language.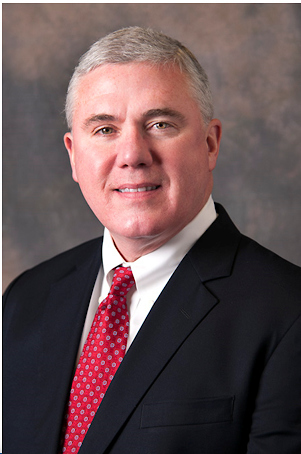 But equally disruptive has been the remote working situation I and my team now face. As is the case with client meetings, there's a learning curve to meeting online with your team vs. face-to-face. Try as you might, it just isn't the same. But thanks to the experience I had with Auburn's PEMBA program, I've become much more comfortable with the technology required to work collaboratively from a distance.
From a business perspective, one way my responsibilities have been affected is in terms of the claims we are being charged with analyzing. For example, all elective surgery has stopped, meaning there'll be a backlog when we get past all of this, when we get back to a more "normal" schedule. At the same time, we are seeing a reduction in claims resulting from accidents. People are driving less, they're not out drinking, they're not wrecking their cars as often. They're not stabbing each other, falling off hiking trails, getting trampled by horses and whatever other accidents people typically encounter this time of year.
There's simply not going to be as much human activity with everybody hunkered down. That impacts how we assess our clients' risk and model their exposure going forward.
Next in the series:Handling the business of medicine in a pandemic
http://harbert.auburn.edu/academics/executive/physicians-executive-mba/.