Kaitlin Robb believes sustainability is "absolutely essential to everything in life."
"In order to meet our needs now and in order to meet our needs in the future, we have to protect our world," said the Harbert College senior in marketing. "When I took my first sustainability class, I fell in love with the study because it simply made sense. Nature, the economy, society, and your individual well-being are all vital for sustainability."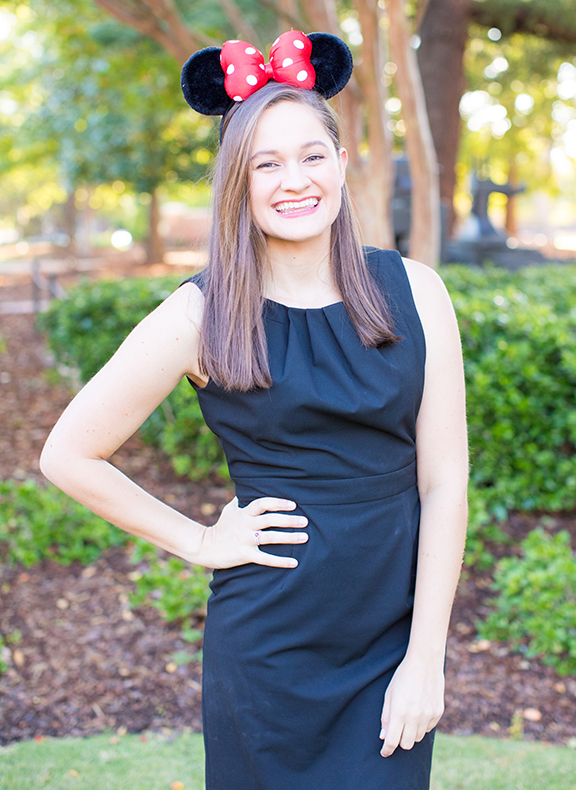 As an intern in Auburn University's Office of Sustainability, the Clemson, S.C., native recently produced a video and blog post about experiential learning and sustainable design related to the redesign of Auburn's Village Dining.
Robb will receive Auburn University's Spirit of Sustainability Award for 2017, on April 20. Robb, who will soon begin her career as a communications professional at Walt Disney World, has also served as an intern with the Office of University Writing and serves as Director of Events for the Auburn University Marketing Association, will also represent the Harbert College of Business as its graduation marshal at the May 6 commencement.
"I first had Kaitlin in class Fall 2015, and from the beginning when we started talking outside of class, she has made me more conscious of sustainability issues on campus," said Herb Rotfeld, Auburn University Alumni Professor in Marketing. "She is doing many things, working in different areas with more activities and classes than some would think possible, and still being able to turn in the top performances in every class. I told a colleague that one day Kaitlin with be running either the Disney corporation or the Western Hemisphere."
Robb directed a team of students to develop a marketing strategy to launch Auburn Foods, a local foods initiative created by Tiger Dining.
"They (Tiger Dining) hired another student to implement the actual plan," she said. "I sat down at their first meeting about that and looked at the plan and it brought tears to my eyes because, 'Oh, this is our plan! This is our strategy! They are actually going to implement that!' The way that they are representing their social media is outlined in our strategy. A lot of the stuff in our plan is coming to light now and I'm really excited to see where it goes in the next few years. It was great to be able to work on my marketing strategy and leadership skills, but to do something that I was really passionate about was worth so much."
Robb grew up working at her parents' chain of South Carolina movie theaters, Ruby Enterprises, "since I could stand."
"My mom was CEO and dad was president," she said. "I grew up in business. Starting off as a little girl, I would walk around with a clipboard and I would tell people when there was gum beneath the seats. I would also stand behind the counter and pass out popcorn."
She eventually ascended to the role of Director of Guest Experience, marketing special events.
Robb's education at Auburn helped lead her to her career at Walt Disney World in Orlando, Florida. After graduation, she will begin her role as Disney's Animal, Science, and Environment Engagement Communication Professional.
"It has been my dream to work for Disney for many years, if not my whole life," said Robb, a graduate of Disney's 2015 College Program, where she worked as a Kilimanjaro Safari driver and took marketing classes on-site. "Not only do I get to work at Disney, but I have the opportunity to do incredibly fulfilling work in the field of sustainability. Disney has a commitment to sustainability that can be seen in everything from the Disney Conservation Fund, to their solar energy farm shaped like Mickey Mouse, to their overall corporate responsibility."