Recording artist Harper Grae took the stage in Nashville and released her debut album, Break Your Clowns. On Tuesday, March 20, at 7 p.m., she will be center stage at Lowder Hall 129, where the singer/actress will be guest at Harbert College's Business of Music Speakers Series.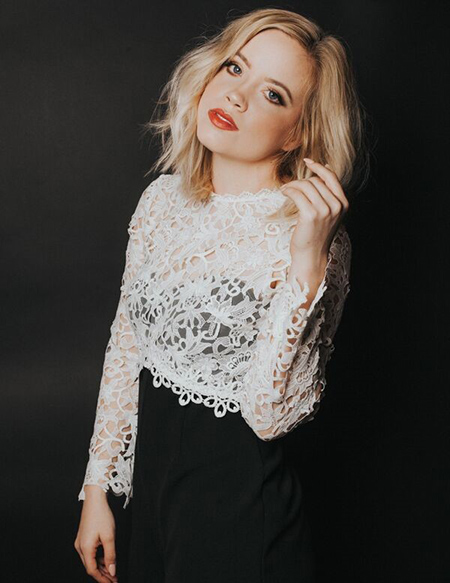 Though she goes by Harper Grae on stage, she was born Shanna Henderson. Raised in Reeltown, Alabama, Henderson graduated from Auburn University in 2012, majoring in musical theater and religious studies. Upon her visit, Grae will speak about the business aspects of starting her career and about her experiences starting a non-profit, according to Sarah Stanwick, associate professor in accounting and Harbert College Diversity Officer.
"While it hasn't been easy, and I have had to work really hard just to make ends meet, I feel like I am finally finding my sound and my voice," Grae wrote on her professional web site. "Getting to write with some of the best songwriters in Nashville has taught me how to craft a really good story song as well as speak out on the things important to me. I can also write about the experiences that made me who I am today, and that's really been empowering for me."
Grae has appeared in Glee Project 2, a FOX television show. Rolling Stone Country has named her one of the Ten Artists You Need to Know, and CMT has added her to its Artist Discovery Program.
The event is free and open to the public.