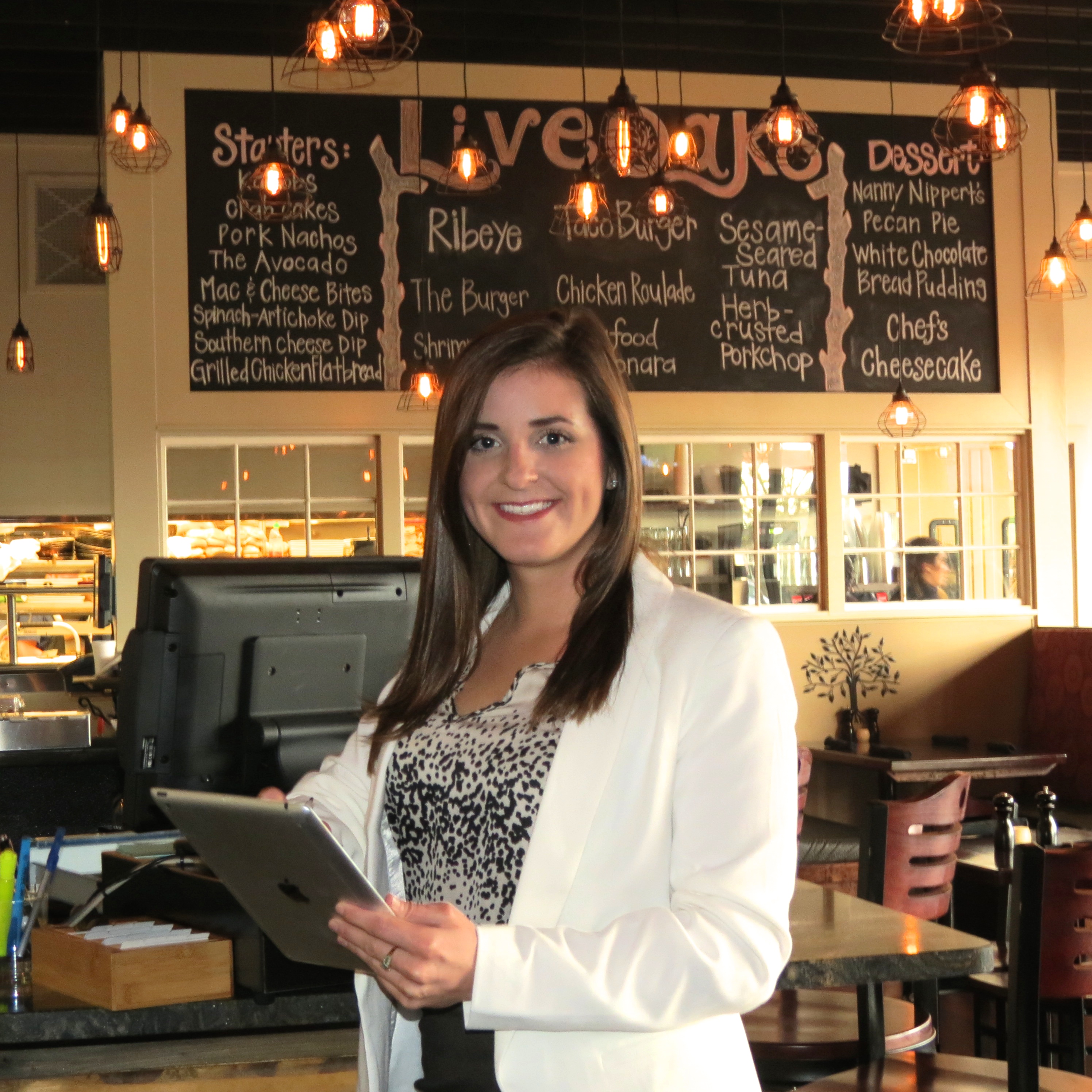 Madelin Plagenhoef believes she could "sell ice to Eskimos." No wonder the senior in marketing at the Harbert College of Business sold more than $100,000 in business products last year and holds a 100 percent customer retention rate as a representative for Pace Payment Systems, before moving on to TransFirst, LLC.
"I had to motivate myself every morning last summer to get up and put a business suit on instead of going to the pool with my friends," said the Dothan, Ala., native, who has balanced 15 to 18 hours each semester, getting out each day at noon just so she could get to work. "My friends would ask me, 'How do you do that?' If you're going to make money, you can do that."
What is she selling? Systems that process customer payments (credit cards), manage employee payroll, and inventory management, and machines that clock-in employees.
"Madelin is one of the rare students who have such success in sales and marketing in school that you call them up to alert them about their tax situation," said Torchmark Professor and Marketing Department Chair Avery Abernethy. "She is one of the best hunters of new business that I have taught at Auburn."
Plagenhoef, who said she "wanted to be a baby nurse" as a child, was looking for something to do last summer. Then she found Pace Payment Systems, where she sold business systems for three months before making the switch to TransFirst, LLC, in August of 2014.
"I jumped into an outside sales position with no experience," she said. "Payment processing is a very in-depth industry where everything changes literally every day. If you're not studying up on your stuff, you're not ready to go out and sell.
"How do I do it? It's all inner drive. You've got to get up every day and put that hat on and say, 'I am going to make a sale today.' You stay out on the road until you do it. At first, I was cold calling door-to-door. Once you do that, that's where you get referrals. Referrals really help. If you're somewhere installing a new type of machine, you have to have your eyes open to meet other people while you are doing it. If someone asks you what you are doing, talk to them. That's how you get your name out there and that's how you generate more business."
Special attention to customer service helps too.
"I provide my customers with my cell number," she added. "A lot of sales people in my industry don't do that. At 9 o'clock on a Friday night, a restaurant's connection might go down. They will have a question and they call me. They don't have to call a 1-800 number. I deal with it with it by providing customized services. I don't just do the install and send them on their way. I am there from the beginning to the end of the process of getting them signed up, then after that I'm there for any type of problem."
While some students socialize or wait for classes to begin in Lowder Hall, Plagenhoef often found herself striking business deals.
"I've had to go to professors' offices and say, 'listen, I had an appointment after your class but they have asked me if I could move it up a bit. I really need to make this appointment. I could go make $1,000 today. Can I please get my notes from friends and miss class?' And they are like, 'Heck yeah. Go and make real-life sales.'"
Plagenhoef's days as a full-time student and full-time sales representative will soon end. She has accepted an offer with the KONE Corporation in New Business Development Sales.
"I feel like my life's about to start," she said. "But the past four years have been the most fun and growing experience I've had in my life. Auburn has made me think out-of-the-box about what I wanted to do with my life and by showing us what other Auburn grads have done. I never knew that I would learn so much about myself in one place in four years."