One of the greatest challenges logistics industry executives face is a shrinking world combined with a higher demand for an optimized, flexible supply chain. Other than servicing the needs of retailers and helping supply their shelves, the ever-growing rate of online sales directly to the consumers increases shipping volume exponentially.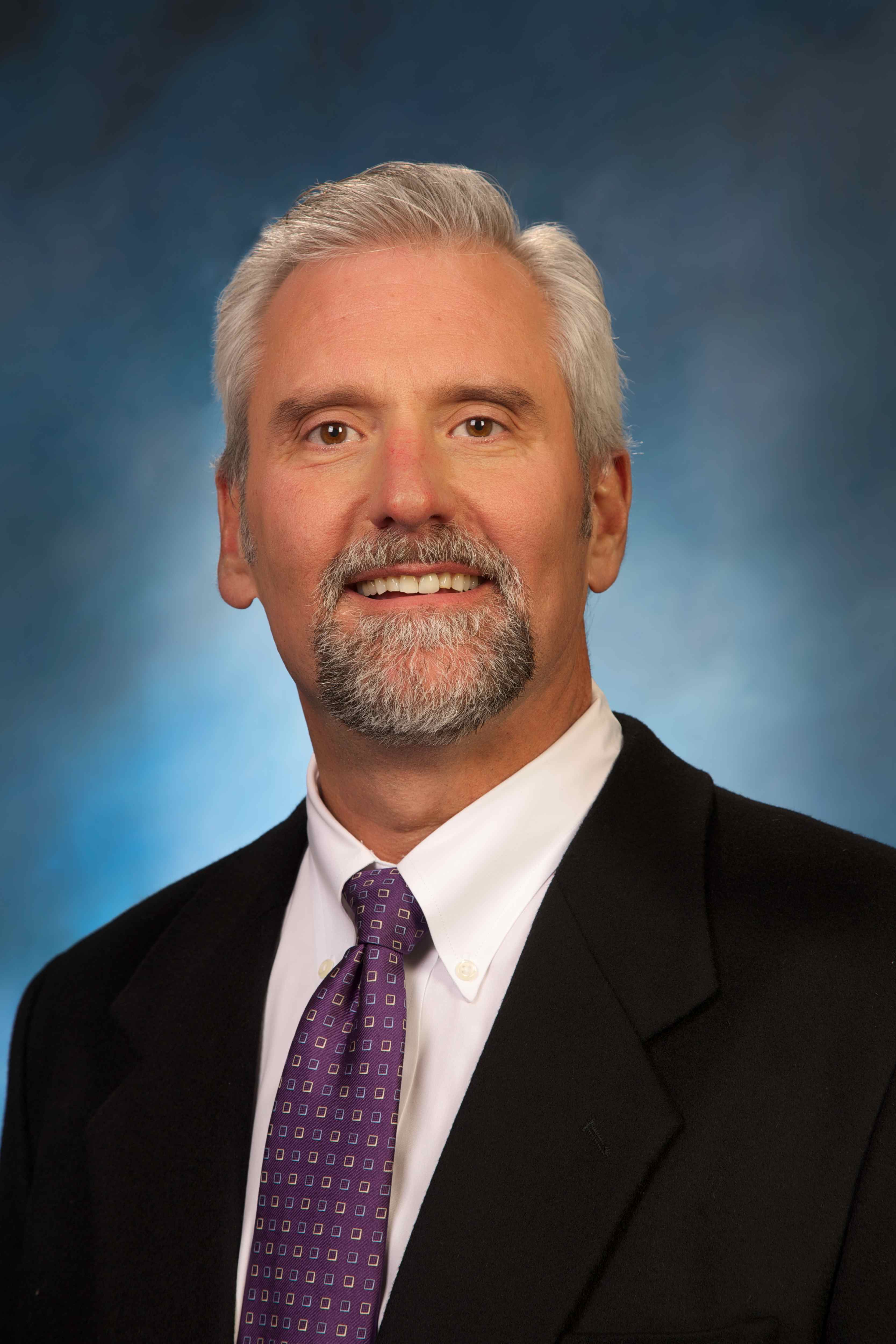 "Because the demands are continuously changing, you have to be able to move that supply chain and adjust it on the fly many times," said Dave Pollard, Managing Director for FedEx Customer Solutions and 1985 Harbert College of Business graduate in finance. "The old days of shipping raw materials to the manufacturing plant, the manufacturing plant to the distribution centers, and the distribution centers to the locations … that's changing."
Pollard, whose career in the logistics industry began 25 years ago at FedEx Ground in Atlanta, offers three solutions to create what he considers "a seamless supply chain:" collaboration, innovation and connectivity.
"Collaboration means you're not just collaborating with the people you directly do business with," he explained. "You have to also collaborate with your customers, your customers' customers, your suppliers and your suppliers' supplier. You also have to collaborate not just upstream to your immediate tier one supplier, but all the way back to the point of origin. You need to understand how the entire flow works."
Pollard noted that former ice hockey great Wayne Gretzky often skated to where the puck was going to be. That's where he said innovation comes in – move toward the future and evolve with the changes.
"Innovation is a critical component because if you are not forward-thinking, everybody is going to overtake you and you are going to lose to the competition," he said.
What's happening along the supply chain from the store to the point of origin? The successful logistics professional must be connected from the beginning to end.
"You have to have the connectivity all the way back to the point of where they're digging the raw materials out of the ground," Pollard said. "From a risk mitigation standpoint, you have to understand all the way back to the origin point and downstream to the end customer and they're customer's customer, to figure out where some of the constrains are in the supply chain and how that is going to affect you in the future. If your tier one supplier is sourcing a product from one location and there's a political unrest there and that tier one supplier can't get that material from the place they were sourcing it -- that's going to shut down your production line."
Pollard said a seamless supply chain was necessary to successfully operate in today's e-commerce environment, particularly in "omni-channel," which allows consumers to purchase any product from any medium and then have it delivered to any location on the day you specify, and return the product at any place.
"You, the customer, you want to be in control of everything," said Pollard. "In my business with FedEx, we're a node in every one of those steps from how it's going to be ordered, how they're going to ship it with shipping options, messages, returns, is it to their home, store pick up? It's an exciting time."
What happens to companies that do not evolve?
"In today's digital age there are devices available for people to have instant information and instant gratification through those devices," he answered. "If companies don't adapt and innovate, they will be left behind, their market will shrink, or they will become a niche player."