Two Harbert College professors, Dave Ketchen and James Long, were among the 19 winners recognized Nov. 13 at Auburn University's Faculty Awards ceremony at the Auburn University Hotel and Conference Center.
Long, the Harbert College Advisory Council Professor in the School of Accountancy, was one of two recipients of the Gerald and Emily Leischuck Endowed Presidential Awards for Excellence in Teaching. The award is presented to faculty members who have demonstrated effective and innovating teaching methods, along with a continuing commitment to student success through advising and mentoring.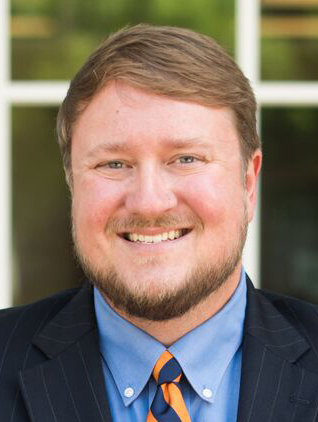 "It was a tremendous honor to be nominated for the award, and I was blown away by the support I received from my students and colleagues," said Long, a 2017 Fulbright Scholar who earned a teaching grant at Corvinus University in Budapest, Hungary. "I very much appreciate the investment my professors made in me while I was a student at Auburn, and it is a privilege to pass along what I learned from them to the newest generation of the Auburn Family."
Long (left) earned his undergraduate in accounting from Auburn in 2001 and a Masters in Accounting from Auburn in 2002.
Ketchen, the Harbert Eminent Scholar in Management, was one of three recipients of the Creative Research and Scholarship Award. This latest award comes on the heels of winning an SEC Faculty Achievement Award for Ketchen, and recognizes Auburn faculty who have distinguished themselves through research, scholarly works and creative contributions to their fields.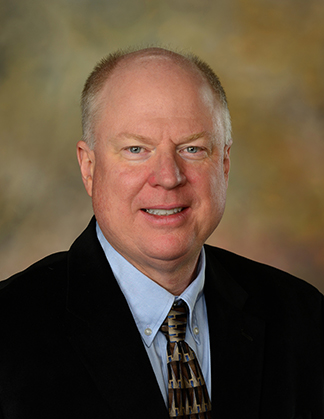 "The human condition is the quest for improvement and without research, life doesn't get better," said Ketchen (right), whose research has been cited by other researchers more than 30,000 times. "We're trying to help organizations figure out how to be more successful, how to deliver better products to the customers, how to serve customers better, and how to treat the environment better as they are doing it. To me, research is all about pushing the frontier of knowledge and improving life."
Ketchen's 2017 review of loan insider boards, with colleague and Harbert College assistant professor Michelle Zorn, has been featured by The Wall Street Journal and Forbes.
Auburn University's Faculty Awards honor some of the institution's most innovative teachers, researchers and scholars for their unique and distinguished contributions to advancing the university's mission to inspire, innovate and transform in the community and beyond.
"Auburn faculty inspire students and their colleagues, and their innovative approaches to teaching, scholarship and research are transforming lives and communities," said Auburn University President Dr. Steven Leath. "They're elevating Auburn through excellence at the core of our mission."