Record producer James Kelley will speak Monday, Sept. 12, at 6 p.m. in Lowder 113, as part of the Harbert College of Business' annual Business of Music Speakers Series.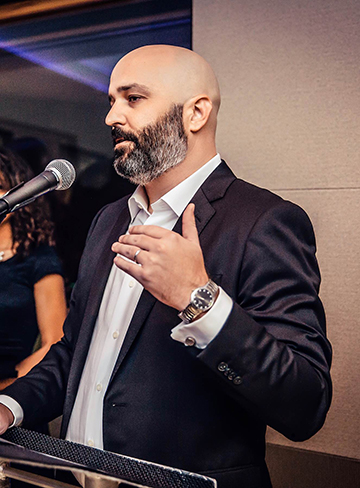 The 2005 Auburn alum (liberal arts) is owner of Wire Road Studios in Houston, Texas, and has successfully built relationships with major record labels, including Sony Music Entertainment, Universal Music Group, and Warner Music Group. Kelley's studio has worked with artists such as Beyonce, Aaron Lindsey, and Ludacris. It received a Platinum Record for work on Beyonce's self-titled album, and a Gold Record for its work with Trey Songz's album, "Chapter V."
Wire Road Studios, founded in 2008, has been recognized by Auburn University for the past two years as one of the fastest-growing alumni-owned companies in the nation. Kelly was named Young Entrepreneur of the Year at Auburn University's first Entrepreneurship Summit in 2013.
The Business of Music Speakers Series, which has featured the likes of Kansas drummer Phil Ehart and musician Big Bill Morganfield, is free and open to the public.