A team from Mississippi will pitch a product that revolutionizes squat and lunge exercises. Another team, from Tennessee, uses quantum physics to generate unique keys each time a door is closed. Yet another team – ESCAPE Therapy – not only developed a wearable therapeutic garment, but also won the 2018 Auburn University Tiger Cage Student Business Pitch Competition.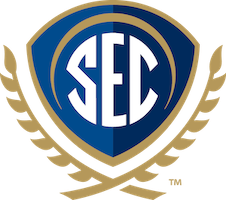 These teams, and more, will be among 13 participating schools in the SEC Student Pitch Competition, hosted this Sunday and Monday (October 6-7) by the Harbert College of Business, pitching business ideas before a panel of industry professional judges.
Sarah Gascon, who recently completed a doctorate in Kinesiology, and Dawn Michaelson, who is working toward a doctorate in Consumer and Design Sciences, will represent Auburn University as ESCAPE Therapy. The wearable garment incorporates an electrical stimulation unit with electrodes that work in conjunction with a wireless device application.
Gascon said the device is user-friendly and is, "Bridging the gap between a physical therapist and a patient."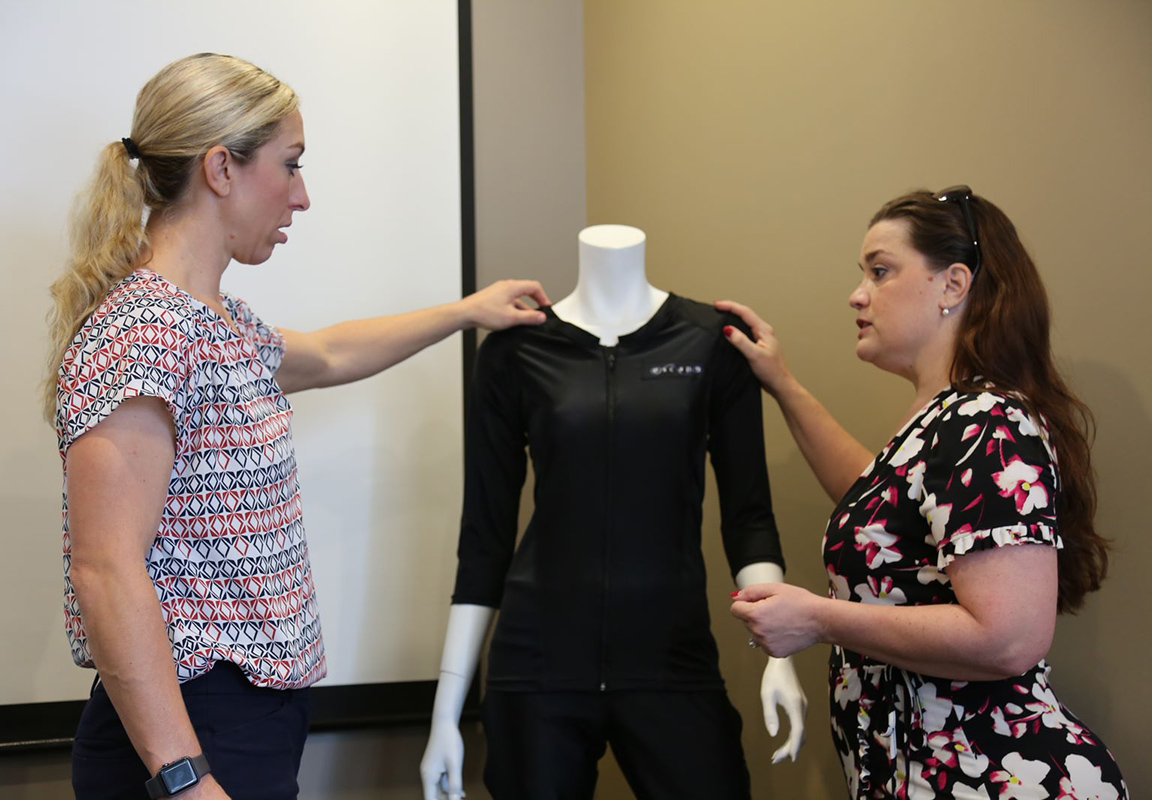 "Usually, physical therapists require you to do some physical therapy at home and they give you instructions," Gascon explained.
"What happens is the patient says that they are going to do the rehab, but they don't. They are really visiting the therapist only seven to 10 sessions. In reality, to receive a full recovery they need more than that. Our garment works in conjunction with the physical therapist. The patient can take it home and they can use it while they are also doing the rehab exercises."
FlashTract, a team of Auburn University students from a variety of academic disciplines who designed an application to streamline construction payment and invoicing software, participated in the 2018 SEC Student Business Pitch Competition at Texas A&M University in College Station, Texas. FlashTract didn't win, but used the valuable experience to win the 2019 Auburn Regional Alabama Launchpad and Auburn University Tiger Cage Student Business Competitions last March.
FlashTract and Escape Therapy are examples of a growing entrepreneurship ecosystem at Auburn University that encourages fresh ideas and provides expert help to see young startups develop into future businesses that will impact the Alabama economy.
Students will use Sunday to network and compete in a random challenge project at the Auburn University Hotel and Conference Center.
The competition begins Monday at Horton-Hardgrave Hall as preliminary pitching before separate panels of judges will consume much of the afternoon. Three finalists will be announced at 6 p.m. inside the Broadway Event and Space Theater.
Final presentations, open to the public in the Broadway Event and Space Theater, begin at 6:15 p.m. The SEC Student Pitch Competition winner will receive $5,000, with $2,000 going to second place and $1,000 to third place.