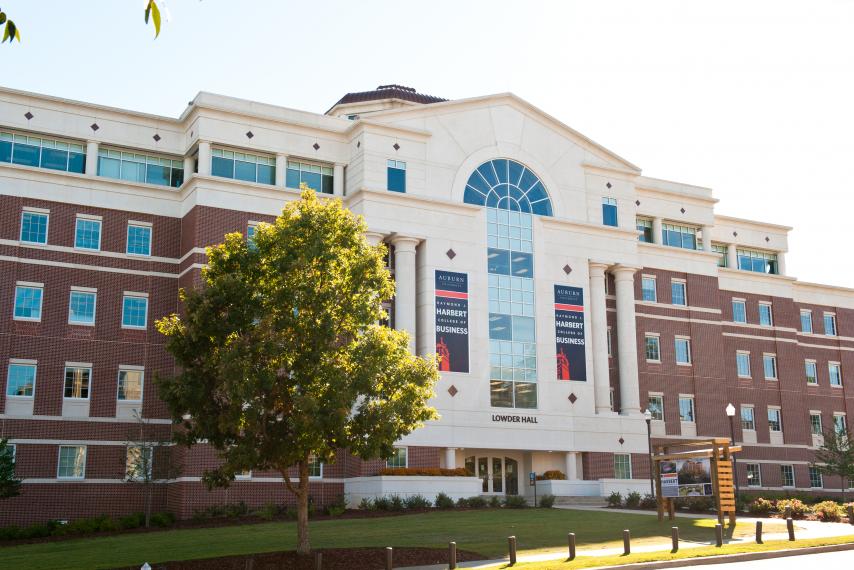 Auburn University's Student Government Association continues to have a Harbert College of Business flavor.
Mary Margaret Turton, a junior in business analytics, was recently elected SGA President, while Hunter Short, a junior in accounting and supply chain management, was elected SGA Treasurer. They follow SGA President Dane Block, a senior in finance, and Dixon Simmons, a senior in accounting.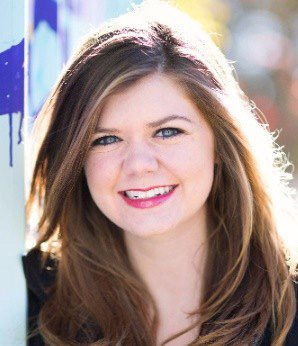 "My overall goal as President is to advocate and represent all voices on campus, making each student's time on the Plains the best it can be," said Turton (right), a native of Americus, Georgia. "My platform targets campus life, innovation and wellness, enhancing student life and empowering each student to reach his or her goals at Auburn and beyond."
For example, Turton has initiatives that could allow students to donate unused dining funds to peers facing food insecurity, provide cost-free shuttling from central campus to the University Medical Clinic, and establish a centralized mobile application for the university.
Short, who worked as a materials handling intern last summer at PACCAR Engine Company in his hometown of Columbus, Mississippi, believes in an open-door policy with budget transparency, and in increase in financial literacy across campus.
"I plan to fulfill each of these points by collaborating with different students and faculty from different programs and walks of life," said Short, who also owns a landscaping business.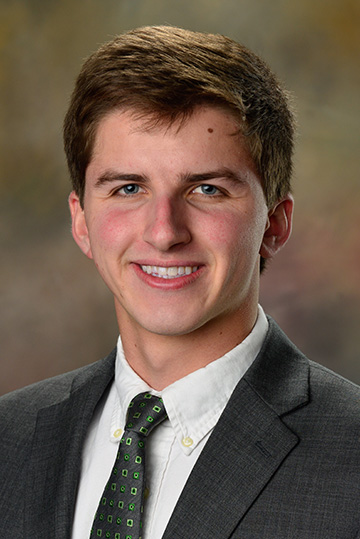 Short (left) believes pursuing a degree in accounting has helped prepare him for this role. "Accounting has prepared me through intellect and work ethic," he said. "The curriculum in accounting has helped my understanding of how and organization operates financially."
But balancing accounting, supply chain management, and the duties of SGA Treasurer can't be easy, right? "It will be tough at first," Short said. "However, I have learned a lot about prioritization and time management through some of my experiences and I am excited to put that to work this year."
Short said both majors "include things that I am very passionate about."
"I learned early on in life, through my landscaping business, that I loved doing business and wanted to learn as much as I could about it," he said. "With that, I came to college wanting to learn accounting because it was often referred to as the 'language of business.' After declaring accounting, I took note of Auburn's supply chain program and fell in love with it. I saw that I could learn about two separate sides of business and combine them to have a unique perspective."
Turton said coursework in business analytics has prepared her for the "professional realm."
"Upon graduation, I hope to work in a corporate setting where I can utilize these skills to solve the problems facing my team," she said. "Countless courses, such as Principles of Management, have instilled a deep understanding of effective teamwork, as well as the value of each teammate.
"Studying business analytics, I have really appreciated the Financial Management Association and its commitment to developing finance skills outside the classroom," she said.
Turton is no stranger to governance. She has past served as Director of City Relations and most recently represented the Harbert College in the Student Senate.
"I was proud to represent the many different perspectives of our college, speaking with students about their experiences and ways in which we could improve them. The students, their stories and our solutions continue to humble and inspire me as I enter the role of SGA President."
Aside from Turton and Short, other business students elected were: senators at-large Molly Sullivan (pre-business) and Hays Kassen (accounting); and Harbert College senators Andrew Dismukes (finance), Rett Waggoner (finance), Caroline Willoughby (accounting), Josh Horton (finance), Catherine Skinner (marketing), and Sam Nunn (pre-business).