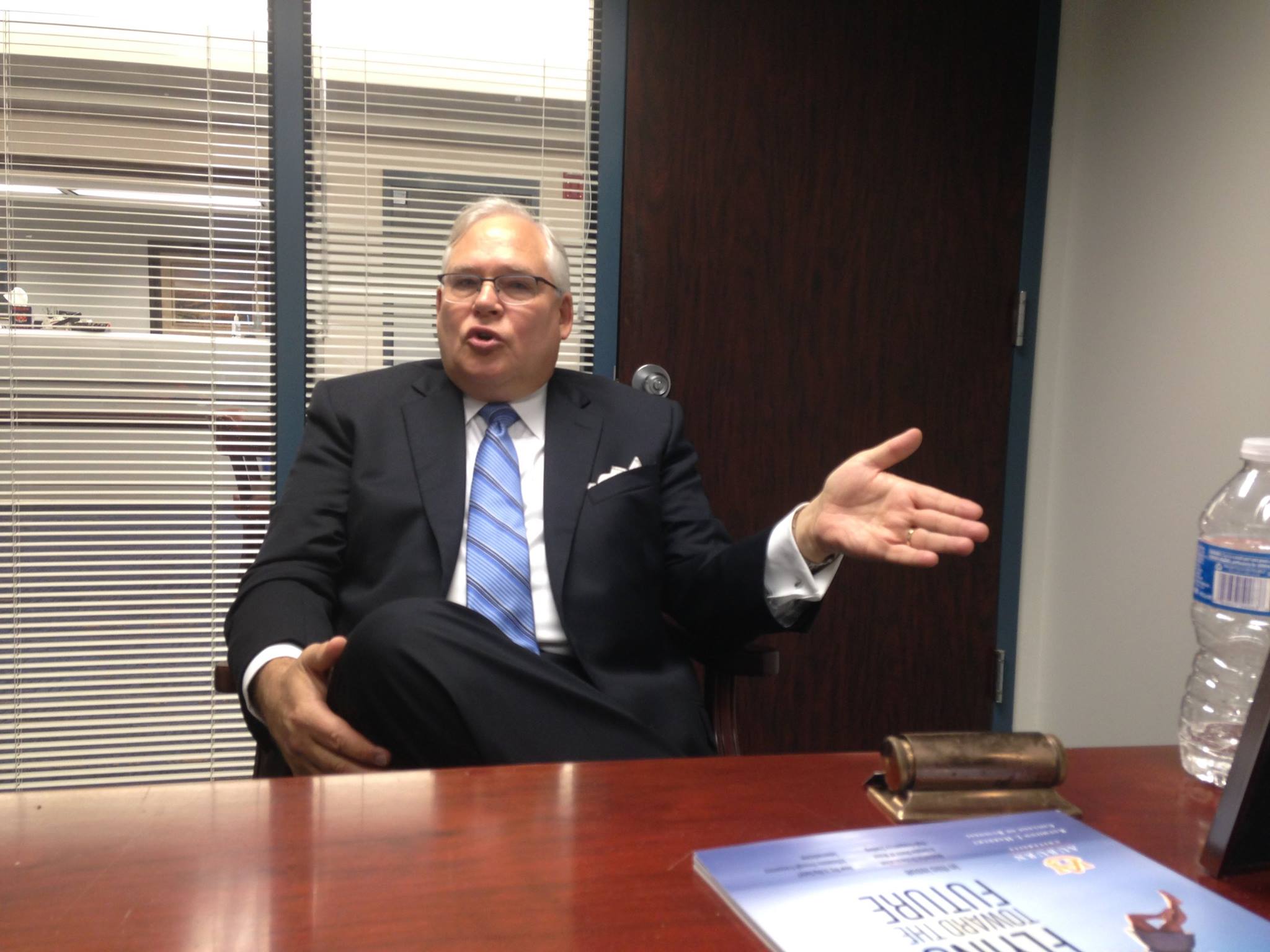 Steve Sanak was raised in the "analog, physical brick and mortar" age of banking: Buying goods with cash, or writing checks with carbon copies. Manually depositing and cashing checks in branches. No computers. No cell phones.
"Now we're going to the digital world," said Sanak, Executive Vice President of Global Wealth at BBVA Compass in Birmingham. "My kids' generation is one that's moved over to digital. They are not going into the branches -- the analog world – they are using their mobile devices, and they are banking online."
We pay bills online. We deposit checks via mobile devices. We check our balance over our cell phones. Mobile and online banking are part of everyday life for millions of Americans. But just as consumers have changed with the times, industry must continue to adapt and meet their needs, Sanak said.
"Businesses have to innovate," said Sanak, who visited Harbert College of Business classes on Tuesday and shared lessons with students about investing in themselves for the future. "Businesses have to understand who their clients are and how clients want to be touched. If those clients want to be touched digitally, then guess what? Those businesses have to change their approach, and their marketing, in order to capture and retain customers."
But just as banking has become mobile, so have banking crimes. Former U.S. Defense Intelligence Agency Director Ret. Lt. Gen. Ron Burgess told executives at last February's Auburn University Bank Director's College that he expected 2013 U.S. cybercrime dollars to top $14 billion.
"We're transitioning from actual bank robbers now to the ones that are sitting behind some type of screen somewhere in the world," said Sanak, a 1982 Michigan State graduate with a degree in finance. "Our IT security is getting a lot of attention these days. I think what's happening too is that there's a lot more cooperation among financial institutions and law enforcement agencies. Once something is discovered it's very fast now. But you don't hear about it in the newspapers until probably a couple of months later -- and that information has already been shared with a lot of security departments at banks. That's why a lot of banks now are developing their own protocols and systems where we build more firewalls. You've got to authenticate things more, whether it's your thumb prints, or if you go online they are probably asking for some security picture or code or some type of phrase."
Everyday consumers are vulnerable to cyber-attacks and Sanak said educating the public how to protect themselves from these threats is paramount.
"Use common sense," he said. "Don't open emails and attachments from people you don't know who the faintest it's from. It's amazing how many consumers … their personal emails are getting hacked and the crooks are using their emails to try and come through their portal to us."