Two seniors in supply chain management and a senior in accounting and finance were recognized by the Harbert College of Business as the Spring 2016 semester draws to a close.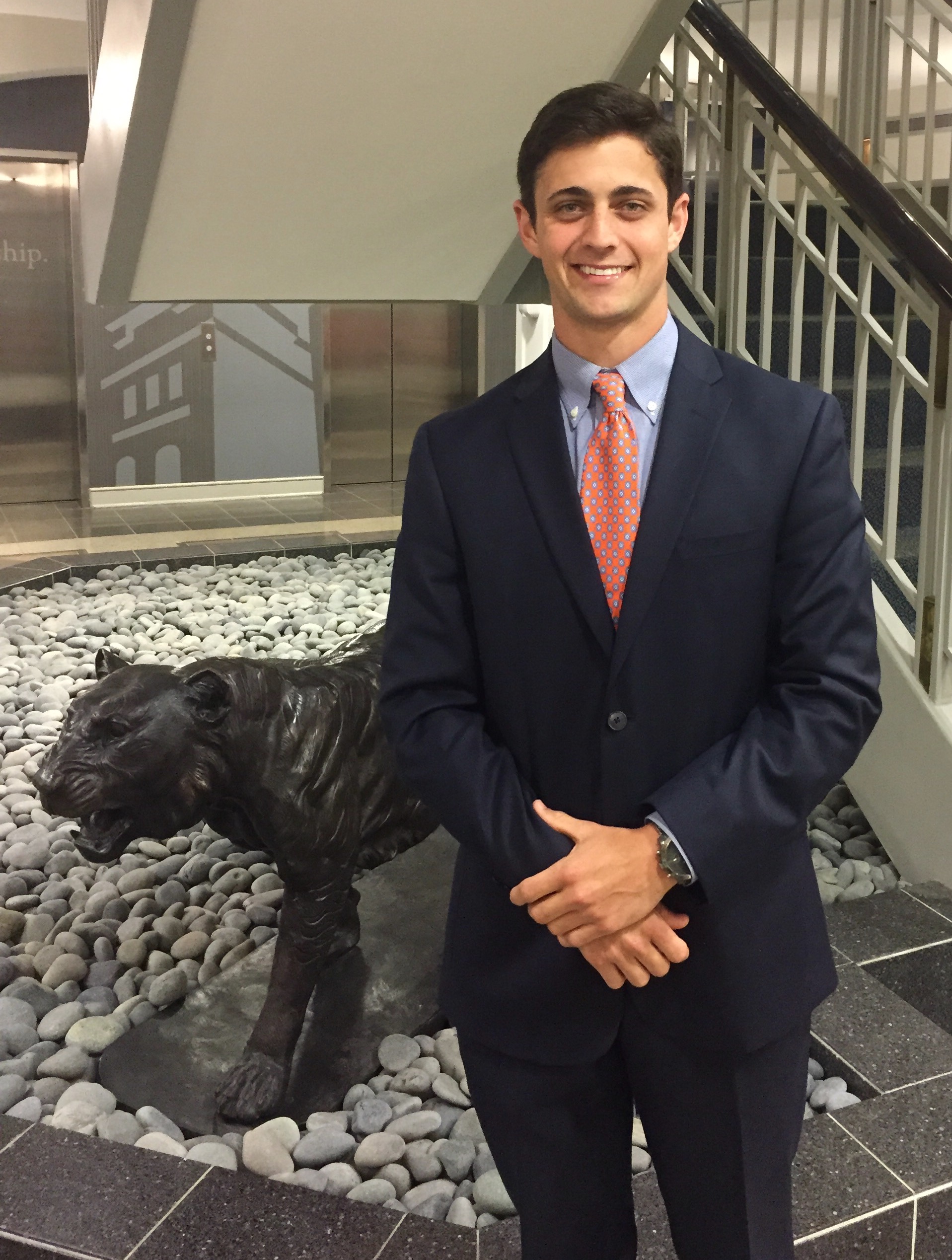 Reid Barry, a senior in supply chain management from Macon, Georgia, will represent the college as graduation marshal at the May 8 commencement in Auburn Arena. The marshal carries the college's gonfalon (banner) and is recognized by name during the ceremony. The marshal, and guests, are also invited to the President's home for a meal on the Saturday night of graduation weekend.
Barry was the recipient of the 2015-16 Material Handling Equipment Distributors Association Honor Scholarship ($5,000) and has interned as a logistics analyst at Apple, Inc., in Austin, Texas, for the past year.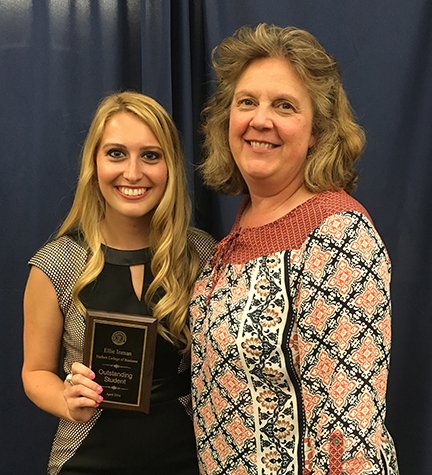 Ellie Inman (shown with Marcia Gibson, Coordinator of the Supply Chain Management Professional Experience Program), a senior in supply chain management from Plano, Texas, earned of the college's Outstanding Undergraduate Student Award. Selected by the Student Government Association from a pool of nominees, this award goes to an undergraduate with a grade point average in the top 10 percent of his or her college or school and shown exemplary performance in university or college-related activities, community service, leadership roles and career potential.
Inman, who interned last year as a logistics store executive at Target in Louisville, Texas, served as a Camp War Eagle counselor, and is in the Omicron Delta Kappa and Mortar Board Honor Societies.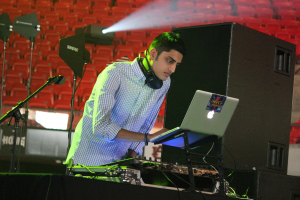 Sagar Leva, a senior with a double major in accounting and finance from Excel, Alabama, earned the college's President's Award. This award is presented each spring to representatives from each college on campus.
Leva is well-known outside of the classroom, but not by his common name. "DJ Sagz" is a popular disc jockey in Auburn and other locations in the U.S., working with popular artists such as Soulja Boy and Wocka Flocka. He has also served as director for major entertainment for the Auburn University Program Council (UPC).