Six professors will represent the Harbert College of Business on Friday, September 16 at the annual Auburn University Faculty Symposium.
Assistant professor Dora Bock (marketing), assistant professor and research fellow Rafay Ishfaq (supply chain management), assistant professor Travis Holt (accounting), associate professor Ashish Gupta (systems and technology), and assistant professor Jitka Hilliard (finance), have research detailed via poster boards, which will be exhibited with dozens of other AU faculty members at the Auburn University Hotel and Dixon Conference Center. More than 100 researchers from Auburn University and Auburn University at Montgomery will participate in this interactive poster session from 4:30 to 6 p.m., where attendees are encouraged to ask questions.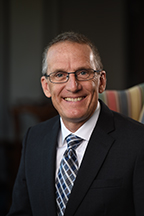 Brian Connelly, Luck Eminent Scholar (management), will provide a 10-minute discussion as part of the 3-4:30 p.m. Auburn Talks series. His discussion, "Signals: How We Communicate About Nearly Everything," is based on his award-winning paper, "Signaling Theory: A Review and Assessment." Selected by the Journal of Management as the 'Best Paper' and 'Scholarly Impact Award' for 2016, "Signaling Theory" describes how people and organizations use signaling mechanisms to communicate their unobservable qualities.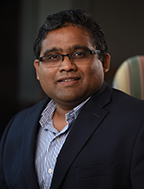 Gupta, who joined Harbert College this semester after working as associate professor of analytics at Tennessee-Chattanooga, is presenting "A Novel Analytics Based Approach for Sports Injury Risk Prevention and Management."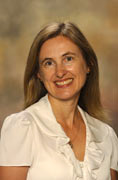 Hilliard, who co-authored numerous studies regarding payday lending (demographics, locations, crime rates in those areas, etc.) with finance professors Jim Barth and John Jahera, and graduate student Yanfei Sun, will be available to further discuss the team's project.
"This is a very important issue," she said, noting that many payday lending locations are in the South. "This topic might generate some interest. Did you know that areas with higher numbers of payday lending stores actually have lower crime rates?"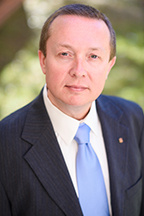 Holt's study, "A Comparative Analysis of Investor and Auditor Materiality Judgments," is co-authored with Harbert College assistant accounting professor Jonathan Stanley. "We conducted a study using groups of both non-professional and professional investors, as well as experienced audit partners and managers," Holt said. "Our findings indicate several interesting differences in financial statement materiality judgments among the groups.: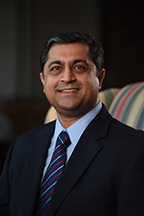 Ishfaq is presenting research on the second-order effects of inventory record inaccuracies (IRI) – when stores run out of a particular item.
"This research presents a novel approach to map all store items according to their underlying IRI profiles and identify items prone to IRI-related problems," he said. "In an empirical study, this research shows that by focusing on the identified items (a small proportion of overall store inventory) store's operational performance can be improved without additional resources."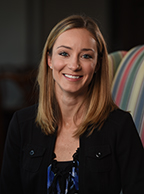 Bock will be presenting her research, "When Small Talk Isn't So Small: The Impact of Mutual Disclosure on Salesperson Performance."
"This research examines how the content of information shared between a buyer and a seller affects the account revenue," she explained.
Bock offered three reasons why professors should be involved in faculty symposiums.
"One, there is growth in interdisciplinary research and recognition of its value," she said. "Two, participating in these events is a great opportunity to see what other faculty are researching and to identify future coauthors or collaborators on research projects. Three, to learn!"