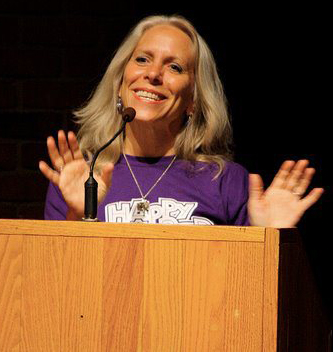 Robyn Ochs, a nationally-recognized advocate and activist for the rights of people of all orientations and genders, will make two speaking appearances Thursday, Oct. 9, at Lowder Hall.
Sponsored by the Harbert College Diversity Initiatives and the Auburn University Multicultural Affairs Center, Ochs will speak about "Diversity in Business Organizations" at 7 p.m. in Lowder 125-A. That event is open to all students, faculty and the public. Ochs will also hold an open discussion with faculty and students in Lowder 127 from 2 to 3 p.m.
Ochs' work focuses on increasing awareness and understanding of complex identities, and mobilizing people to be powerful allies to one another within and across identities and social movements. For 26 years, Ochs was an administrator at Harvard University where she was co-founder and co-chair of the LGBT Faculty and Staff Group. Along with her active role as advocate, writer and speaker on diversity issues, she serves as Commissioner on the Massachusetts Commission on Lesbian, Gay, Bisexual and Transgender Youth.
For further information, contact Dr. Sarah Stanwick, Harbert College Diversity Officer and Associate Professor in the School of Accountancy, at stanwsd@auburn.edu or (334) 844-6205.