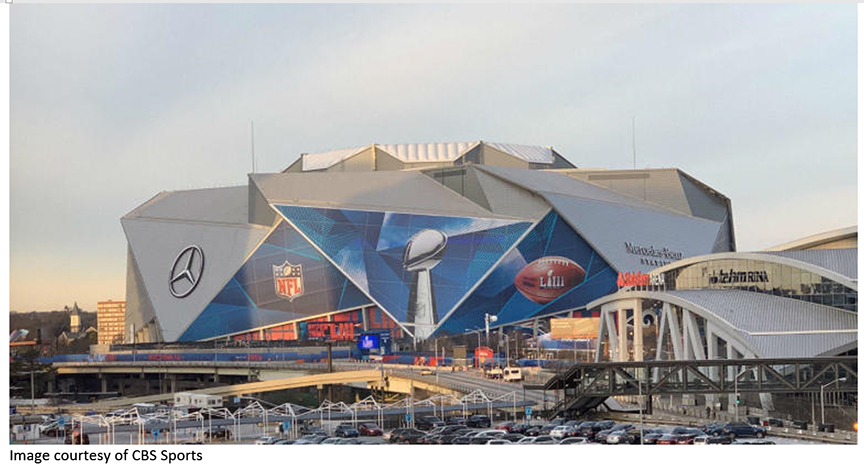 Each year, the Super Bowl sets the stage for a marketing and advertising blitz like no other, with iconic U.S. brands and unknown start-ups alike scrambling to be heard above all the gameday hoopla at a cost of more than $5 million for a 30 second spot. Over the years, the most memorable commercials have featured a steady reliance on clever twists, a heavy dose of cute animals and a certain measure of out-of-the-blue controversy – all in an effort to make us laugh, cry and ultimately, buy something.
This much anticipated three-and-a-half hours of "shared screen time" has also become a barometer of our culture and how the business world seeks to engage it – what they believe will resonate with consumers as well as what issues and appeals they consider "too hot to handle."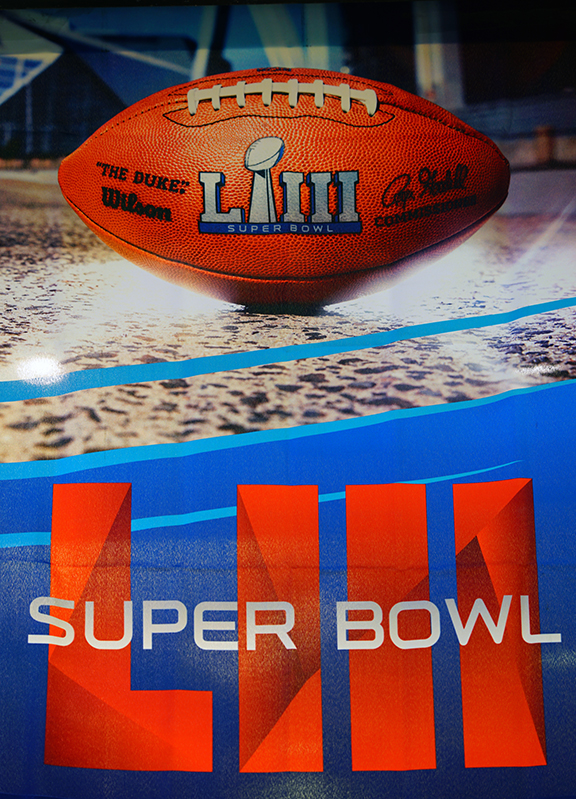 With this year's Super Bowl just a couple of hours north of Auburn, the Marketing and Communications team at Harbert College of Business decided to enlist the insight of two resident experts – Marketing Department Chair Linda Ferrell and Director of the Center for Ethical Organizational Cultures O.C. Ferrell, to analyze this year's crop of game-time commercials with an eye towards discovering what this year's focus means from the perspective of business ethics and corporate social responsibility.
They compiled and reviewed the roster of commercial previews released online prior to the game and took detailed notes of those ads that appeared during the game itself. Highlights of their insight and key take-aways are presented here, with more to come:
HCOB: You note an unusually high number of corporate social responsibility (CSR) ads this year – 14 by your classification. Could you explain what you mean by "CSR ads" and how they are used by advertisers?
O.C. Ferrell: Corporate social responsibility focuses on making a positive impact on communities that matter to an organization – customers, investors, employees, regulators, the communities in which they operate, etc. Based on our research, creating a positive brand attitude is often the greatest asset an organization can amass, and CSR can be a key component of that brand in the minds of multiple stakeholders.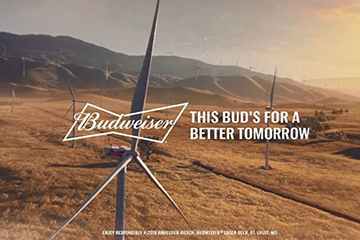 Budweiser's ads highlighting their move from corn syrup and their commitment to sustainability with wind energy stand out as examples of CSR ads that build a strong brand with customers. It is hard not to be moved by a close-up of the face of a Dalmatian, wind blowing back its floppy ears, sitting atop an old-fashioned beer wagon driven by a team of Clydesdales moving across a field of wheat. And their "now brewed with wind power…for a better tomorrow" brand promise is backed up by facts and hard statistics on the website linked at the end.
Microsoft's "When everybody plays, we win" is a powerful message for the consumer portion of their otherwise enterprise customer base. While analysts estimate that consumers represent only about 20% of their business overall, it is an important audience for building their brand going forward. Forbes ranks Microsoft #1 as a Best Corporate Citizen in 2018.
Verizon's first responders ad – a truncated version of the pre-game previews – is an expansion of a campaign they have been running for a while now focused on how its customers use its network to accomplish great things – mostly for its business customers. By focusing on a moving account from a single individual – bringing an accident victim back together with first responders who saved his life – Verizon humanizes their brand in an otherwise commodity carrier marketplace.
Many ads were designed to appeal to multiple constituencies – Audi's ad for electric cars will play well with investors as well as customers. Google's ad on hiring veterans resonates with both employees and consumers, while their "Google translates" ad showed a deeper, more human side of the impact their search algorithms have on the world at large. Google is facing the threat of government regulation for their dominance of the search market, so counteracting this impression through these kinds of CSR ads is a smart move.
KIA's ad struck us as being particularly compelling from a community outreach perspective. "No, we are not famous. But we are incredible. And we make incredible things." – what a powerful message. And the scenes from just up the road from Auburn looked like they could have come from any American town built around the local auto plant – smart, and effective.
The overall take-away is clear – advertisers of traditional products that used clear, concise and compelling CSR messaging such as these were successful in positively impacting their constituents.
HCOB: You mentioned that you were expecting more advertisers to capitalize on women's issues this year – the @metoomovement. Of those that ran, which ones resonated with you most and why?Why do you think there were so few?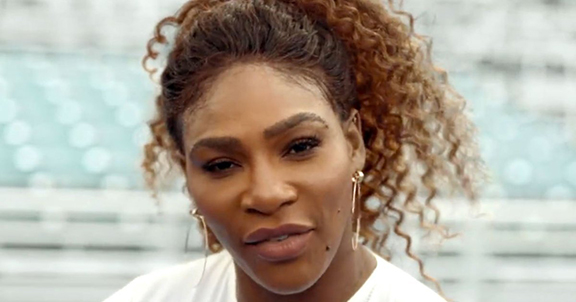 Linda Ferrell: Yes, I was surprised – and a little disappointed – that there were not more ads leveraging the powerful brand messaging of women empowerment, especially since women make the vast majority of daily purchase decisions. While many of the ads used female celebrities or other notable women as positive role models, none attempted to capitalize on the success of all the women who ran (and won) seats in Congress this past fall, let alone address head-on some of the headline-catching issues of the #metoomovement. Perhaps there is a belief this phenomenon is too 'last year' – I would disagree with that. I see this cautious approach as an opportunity missed.
I was also disappointed in the conversation in the media this morning. Many commentators called this year's Super Bowl ad landscape 'the year of the woman'. But most ads cast women in traditional roles: Christina Applegate playing a maternal role to M&Ms, Sarah Jessica Parker having a Stella Artois instead of a cosmopolitan, and Kristin Chenoweth hosting a dog show. I think Gillette's teaser campaign challenging men to be 'the best' may have thwarted more portrayals of strong women in ads – again, a missed opportunity.
Those that stood out as effectively appealing to women empowerment included the Bumble ad with Serena Williams – a very positive use of a celebrity with powerful personal and professional integrity and a broad audience reach. Toyota's ad featuring Toni Harris's fight against 'assumptions' and her success in getting a football scholarship was an empowering example of overcoming institutional and cultural obstacles to success.
HCOB: It appears that controversial issues were avoided almost entirely, were there any exceptions?
Linda Ferrell: Yes, almost every ad steered clear of controversy, a repeat of last year's reluctance to ruffle feathers after the 2017 Super Bowl when several advertisers felt it necessary to take political stands following the 2016 election. That appears intentional. After all, a major sporting event is not the most appropriate forum for a very serious or controversial dialogue.
I would say that Anheuser Busch did take a step that many companies seldom take, let alone in the Super Bowl, by attacking Coors and Miller Lite's use of high fructose corn syrup. Of all the ads, this one surprised me the most. The Super Bowl has historically been a 'feel good' event marked by the consumption of mass quantities of snack foods and frosty beverages. For Anheuser Busch to devote three separate ads and over $15 million to take on their competitors directly with this particular issue may end up being more controversial than they had expected. We are already seeing backlash from MillerCoors and the National Corn Growers Association via Twitter.
HCOB: It appears U.S. automakers were a complete no-show, while foreign car companies fared well. How did you see it?
Linda Ferrell: The U.S. auto industry is in an unprecedented era of change, with many companies eliminating models and closing plants while at the same time struggling with autonomous driving technologies and the transition to hybrids and all-electric vehicles. We understand why GM, in the face of controversial closures and layoffs, may have stayed on the sidelines this year.
That said, maintaining brand equity during these turbulent times is more critical than ever, and
Audi, Toyota, KIA and Hyundai were all winners with positive pro-social and sustainability messages.
HCOB: So, who were the winners and who lost in this year's Super Bowl ad sweepstakes?
Linda & O.C. Ferrell: Based on the early reports from USA Today's Ad Meter, CSR ad winners include Microsoft's "we all win" ad (#3 best ad), Verizon's first responders ad (#5), Budweiser's Blowin' in the Wind sustainability ad (#8), Google's 100 billion words ad (#9), and Audi's electric cars ad (#10). It is important to note that half of the top 10 best Super Bowl ads were CSR ads.
And we'd concur with these assessments – the companies who went the CSR route were clear winners, making their ad buys this year smart investments in reaching their customers and other stakeholders.
On the other end of the spectrum – again based on USA Today's Ad Meter – more traditional ads focused directly on selling products and services did not resonate nearly as well. For example, at the bottom of the USA Today list are Turkish Airlines, Persil Proclean, Burger King, Wix, Mint Mobile and Sprint. We'd have to agree with these findings as well.