Representatives from 45 supply chain and aviation-related firms will be available to meet with Harbert College of Business students at the Auburn University Student Center's Ballrooms A and B from 3 to 6 p.m. on Tuesday, March 17, wrapping up the Spring Semester's round of Career Weeks. Students of all majors will have the opportunity to inquire about internship and career opportunities, with the possibility of setting up second interviews.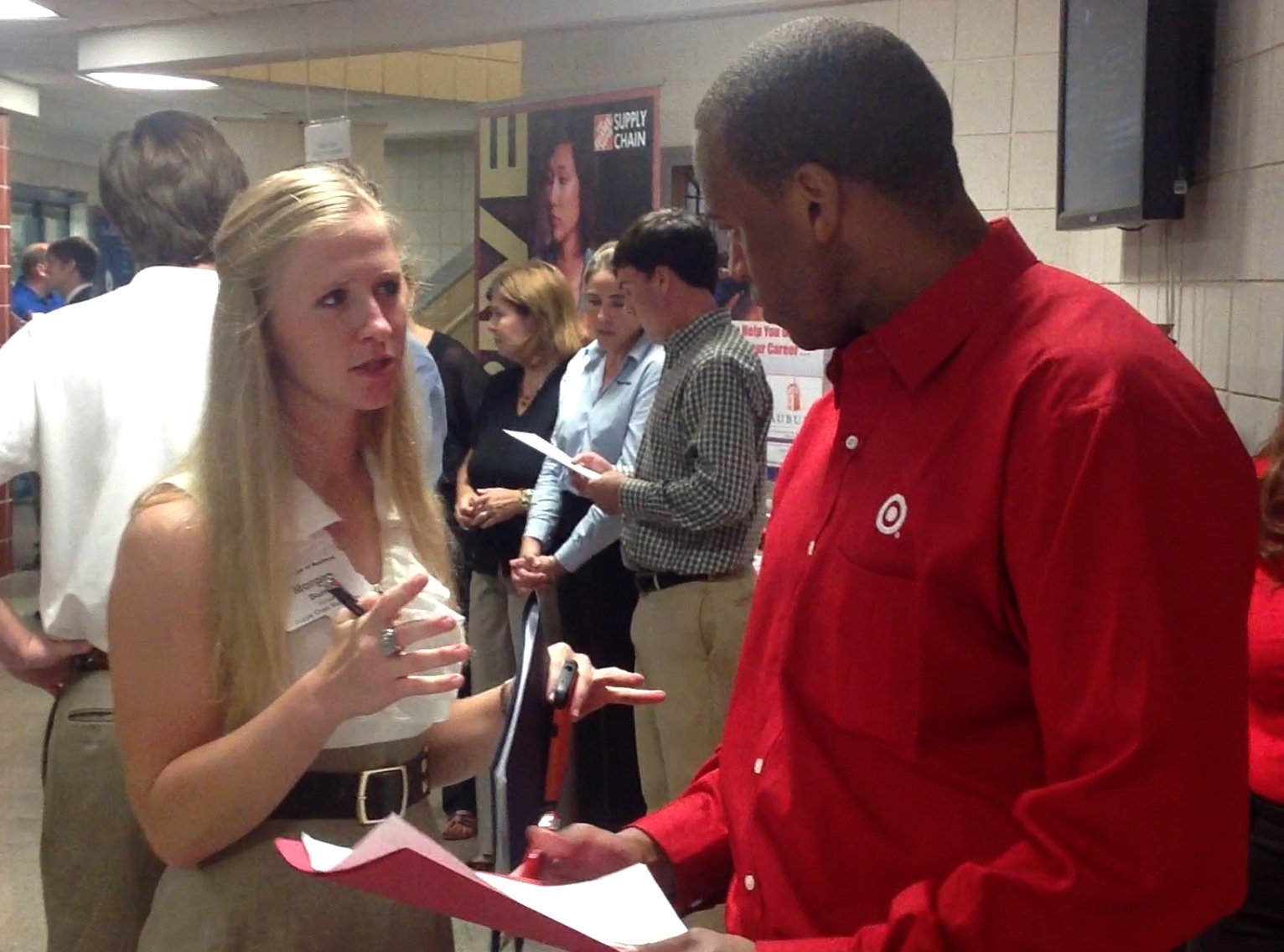 Firms expected to participate include Briggs Equipment, Exel, FedEx, DAMCO Distribution, Georgia-Pacific, Werner Enterprises, Marten Transport, Honda Manufacturing of Alabama, Dollar General, J.B. Hunt Transport, Save-A-Lot Food Stores, Manhattan Associates, Veritiv, Old Dominion Freight Lines, Nolan Transportation, AAA Cooper Transportation, Colgate-Palmolive, Dollar Tree, Max Trans Logistics, P&S Transportation, OTR Capital, Caterpillar-Forest, United Airlines, Great Southern Wood, PLS Logistics, Jet Blue Airways, UPS Supply Chain Solutions, The Home Depot, Elite Transit Solutions, Volume Transportation, Simplified Logistics Services, Target, Motion Industries, R+L Truckload Services, Keystone Brothers, ULINE, Envoy Air, Walmart Distribution Center, Rush Enterprises, Odyssey Logistics & Technology, Roadrunner Intermodal Services, HAECO, Southern Nuclear, Cape Air, and Fastenal.
Students are encouraged to attend Monday's round of interview-preparatory training sessions. A resume and mock interview session will be from 2:30 to 4 p.m. in the Office of Professional and Career Development, followed at 5 p.m. with an internship employer panel in Lowder 129 and full-time employer panel in Lowder 119.
Students have another opportunity to improve their interview skills at 6:15 p.m. with the "Practice Your Pitch" session in Lowder Hall's Alabama Power Room, located on the fifth floor.
For further information, contact the Office of Professional and Career Development at (334) 844-7203.