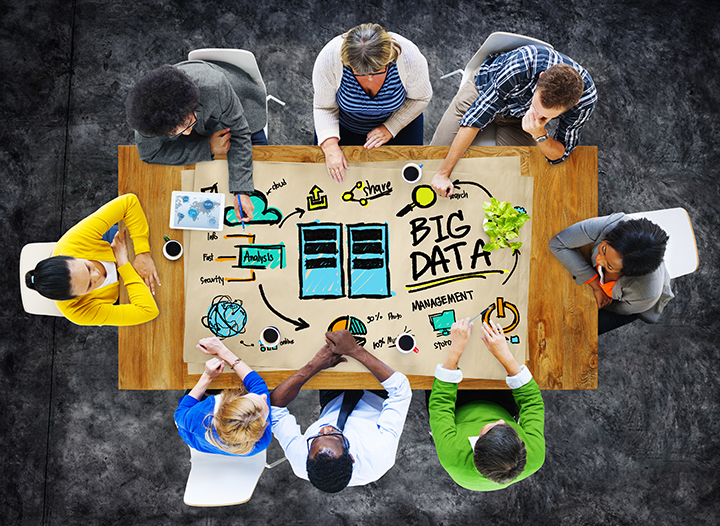 What is Big Data to you? How can it best be leveraged? What information should be shared? What information should be kept secret?
Glenn Richey, Eminent Scholar and Professor in Supply Chain Management at the Harbert College of Business, is asking three hundred senior supply chain managers from a variety of business disciplines these questions, and more. "The hope is for an end result that makes predictions about what, when, where and why to use Big Data," said Richey, whose co-authored paper, "A Global Exploration of Big Data in the Supply Chain," was accepted in June for publication into the International Journal of Physical Distribution and Logistics Management.
"We'd like to be able to say -- this is what Big Data is and this is why it matters and this is how to use it," Richey said.
One group may refer to Big Data as operational, Richey explained. Sourcing experts in supply chain might refer to Big Data as information that is between them and their supplier. Senior management might be talking about what experts are saying and what trends are going on in the marketplace.
"All of those people have different definitions of what Big Data is, and the truth is they are all right," Richey added. "The goal is to uncover how we combine all of this stuff and use it at a strategic level."
Some questions involve structured and unstructured data. Structured data includes trade reports, surveys, financial reports and operational information. Unstructured data is a totally different type of information that is difficult to measure, including multimedia content, tweets, videos, photos, Facebook posts, audio files, etc. "The challenge is to figure out how to convert all of this into usable information without losing the richness of the information in the process," Richey said.
Some top executives fail to understand how to properly utilize Big Data. The results of a recent survey of executives conducted by Gartner suggested that many tech executives will scale back investments in Big Data within the next two years.
"Do you think those executives actually know what Big Data is? I don't think they do," Richey countered. "I bet they are mixing terms and investing in analytics rather than Big Data, which is the difference between hiring a carpenter versus just buying nails. It isn't tech either. The question needs to be, 'Are you hiring Big Data analysts?' If they say no, watch the plunge on Wall Street!"
As business and technologies grow together, so do the means of both building strategy and measuring one's success. Richey said what makes Big Data different includes its volume, variety, velocity – information received continues to come in faster, and veracity – numbers analysts either can or can't trust for several reasons. "We know that people are coding the data around the world … both within companies and across companies … and they do make mistakes," Richey said. "Business partners can manipulate data and or unintentionally change it so that the next person who uses it sees something that isn't correct. There is error in all the data we use, but using extremely flawed data can be more harmful than making simple educated guesses. It can give managers overconfidence in what could be a fundamentally flawed strategic decision."
Richey said a key factor for successful implementation of Big Data is effective communication. "It's also being willing to collaborate and share the information," he said. "Trust is vital to these relationships. If you can't build trust with your partners, then the Big Data you examine will always be limited. Managers need to commit resources to leveraging data from their partners, industry and the environment. Today's important decision criteria are much more than the internal accounting and operational metrics we often discuss in entry level coursework. Supply Chain Analytics will be a term that dominates the next decade of international business and the Center for Supply Chain Innovation (CSCI) here at Auburn is rapidly developing new graduate level education programs to help our graduates keep pace even after they leave Lowder Hall."
This sea of data is an overwhelming wave of information that's coming down upon executives. What do we use? What do we not use? What do we throw away? What do we store? Hopefully, this study will allow us to make some predictions as to what to use and how to use it – and, of course, when.