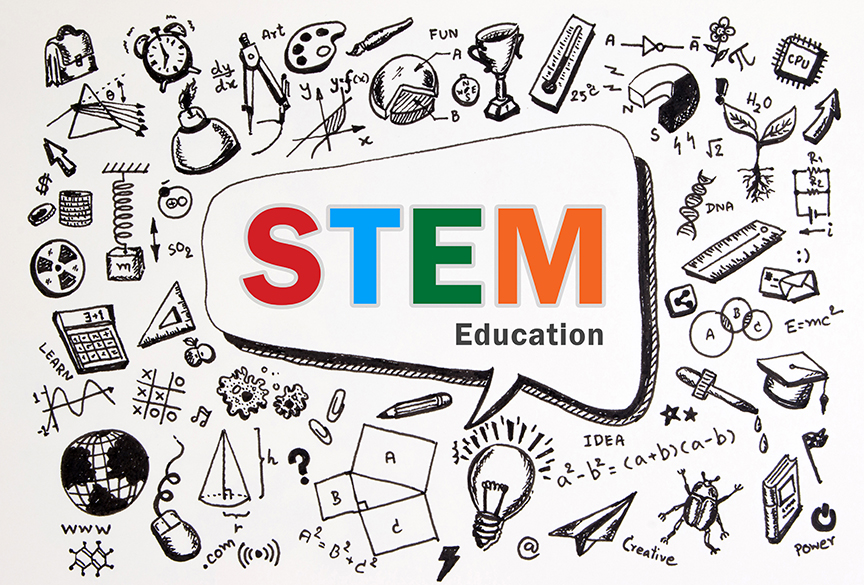 A recent study showed that U.S. teenagers ranked 21st in science and 26th in math among 34 industrialized nations. If this trend continues, how is America expected to remain a worldwide leader in technology?
A paper co-authored by Paul Swamidass, Professor Emeritus at the Harbert College of Business and former Director of the Thomas Walter Center for Technology Management, suggests that innovative American schoolchildren might not be receiving the education they need. "Finding and Preparing Teachers to Meet the Needs of U.S. Student-Innovators-in-the-making," noted that identifying, developing and rewarding students who think spatially would increase the availability of students and graduates for science/engineering entrepreneurship and STEM-related careers.
"Young innovators are naturally inquisitive and experimental and may be attracted to science and engineering challenges that the average child in school might avoid or shun," Swamidass said. "These special/advanced needs children might go unrecognized in school, for the most part, due to the prevailing lack of interest in math and science among the students."
According to a report released by the Partnership for a New American Economy, more than half of all patents were awarded to foreign inventors.
Swamidass, who recently authored the book "Engineering Entrepreneurship From Idea to Business Plan: A Guide for Innovative Engineers and Scientists," said there is a need for teachers with greater "spatial abilities," and cited a 2007 Vanderbilt University study that revealed "science and engineering college graduates score very high on spatial skills, while graduates from colleges of education score very low on spatial skills."
"Based on the findings of the Vanderbilt study, we expect a significant difference in the spatial skills of the average school teacher versus that of a young innovator in the making (YIITM)," Swamidass said. "This could be a problem for the YIITM child, who find his or her teacher to be incapable of understanding and grasping her or her questions and interests while at school. It is likely these children might get turned off and lose their extreme inquisitive interest in science and math. That could mean a loss of future innovators in the U.S."
Swamidass and co-author Christine Schnittka, associate professor in science education and engineering education in Auburn University's College of Education, suggested that schools could either hire new teachers with spatial skills or improve existing teachers' spatial skills, improve their ability to recognize spatial skills in students, and improve their skills to help children with high spatial skills to thrive. Schnittka believes programs can be established as well to further this initiative.
"We would like to see a program funded by the National Science Foundation that supports engineers to pursue teacher certification through a program like Auburn's Alternative Masters program," Schnittka said. "We would also like to see the NSF or the U.S. Department of Education establish a grant that would support spatial thinking development programs for current teachers.
"Auburn could be a leader in this effort if it developed and promoted a dual degree program for an undergraduate student to receive both an engineering undergraduate degree and a science education degree."