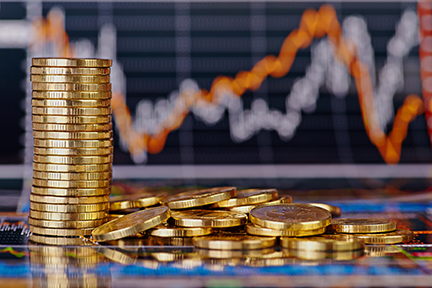 Whether structured CDs turn profits or lose value, financial advisors and banks continue to make money. That's what Steve Swidler, the J. Stanley Mackin Professor of Finance at the Harbert College of Business, stated in a recent Wall Street Journal article.
"Banks have to be delighted with these structured products," Swidler told the Journal. "There's virtually no risk to them and (the banks) sit back and rake in the fees."
Swidler said commissions are embedded in payoff structures. "You could figure it out if you did some very sophisticated analysis," he added.
The Journal's article, "Wall Street re-engineers the CD – and returns suffer," reports that returns on structured CDs "depend on the performance of a basket of stocks or other assets instead of a flat interest rate" and that performance data is not disclosed by issuers – making it difficult for investors to fully understand what they are getting into.

"These products are sometimes called 'structured' because the payoffs themselves are structured in a variety of ways," Swidler explained. "They could depend upon a stock index. It could be a function of direction of interest rates. It could be a function that depends upon some individual stock, and in respect to all of these, there may be added components where the payoff has other imbedded options in them.
"These structured products are very difficult for anyone to analyze. To me, the interesting question that I always come back to -- and everyone I know comes back to is – why do people invest in these products when they likely have very little understanding of what the potential payoffs will be? Quite honestly, you would have to have an advanced degree in finance to figure out what the return structure actually looks like.
"The simple answer why people buy these likely boils down to the fact that their financial advisors have suggested these products for them.
"We have for the last five or six years been in a low- or zero-interest rate environment and people are looking for ways to somehow juice up their returns over and above simply putting them in a treasury security or a CD, which are paying maybe 1 percent annually, if that. These products have the potential of having higher returns, but there are risks that are involved. I don't think people fully appreciate what those risks are."
Swidler's research on CDs has drawn business media attention before. His co-authored study in 2005 "Do equity-linked certificates of deposit have equity-like returns?" was cited by Bloomberg in 2012. It was also published by the Academy of Financial Services.