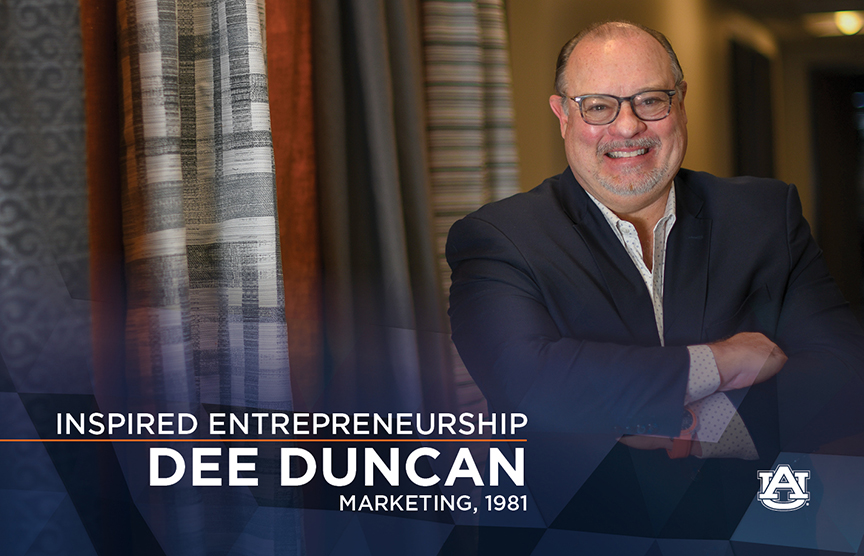 Editor's note: The Harbert College of Business is committed to developing a vibrant entrepreneurial ecosystem for students, faculty, industry, and alumni that will fuel new venture creation. The story that follows is one of eight in a series entitled, "Inspired Entrepreneurship." Showcasing the experience and expertise of Harbert alums who have created successful business enterprises of their own will help equip our students for entrepreneurial success.
We build our business strategy on integrity and honesty – that's one of the characteristics of the business that was there well before we bought it. And that's also where our business philosophy ties back to the Auburn Creed."
Dan "Dee" Duncan, President and CEO of Keyston Bros., isn't the stereotypical image of today's entrepreneur – he didn't start a new company out of his garage or turn an idea into a multimillion-dollar business seemingly overnight. But when Dee and his wife Ann purchased a struggling, 133-year-old leather, fabrics and textiles business back in 2001, an entrepreneurial mindset and business development process was exactly what was called for.
"When we acquired Keyston Bros., it was really on the ropes – the previous owners had pretty much run it into the ground," said Duncan. "But we saw a ton of untapped potential there and felt that it was a sleeping giant that could be awakened under the right leadership, someone with the right spirit – an entrepreneurial spirit."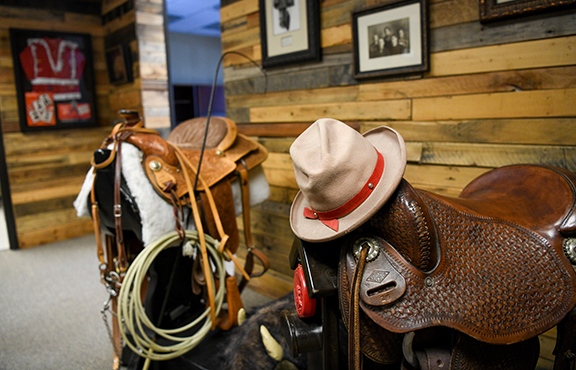 Dee Duncan faced a tremendous challenge in transforming a
struggling 133-year-old leather, fabrics and textiles business into a
vibrant global enterprise.
The Harbert College of Business sat down with Dee as part of its Harbert Entrepreneur Spotlight initiative to hear how he and his wife Ann leveraged an entrepreneurial mindset – and the Auburn Creed – to triple the size of the now 150-year-old vibrant global business.
HCOB: Before we launch into how you came to acquire Keyston Bros., can you tell us a little about your early career?
Duncan: Sure. To begin with, my folks never went to college. My father ran a small textile business and I worked for him growing up. After graduating with a BS in Marketing from the Harbert College of Business in 1981, I spent the first 20 years of my career at Peachtree Fabrics in Atlanta, rising to Vice President of Sales and Marketing leading overall company sales growth and marketing strategy on a national level. From there I went to Spradling International, where I spent a couple of years as National Sales manager for the company. By that point, I had amassed a considerable level of experience and expertise in the fabrics and textile marketplace, and I knew what it takes to succeed in the that arena.
HCOB: So, how did you come to acquire Keyston Bros. and why? What was your thinking?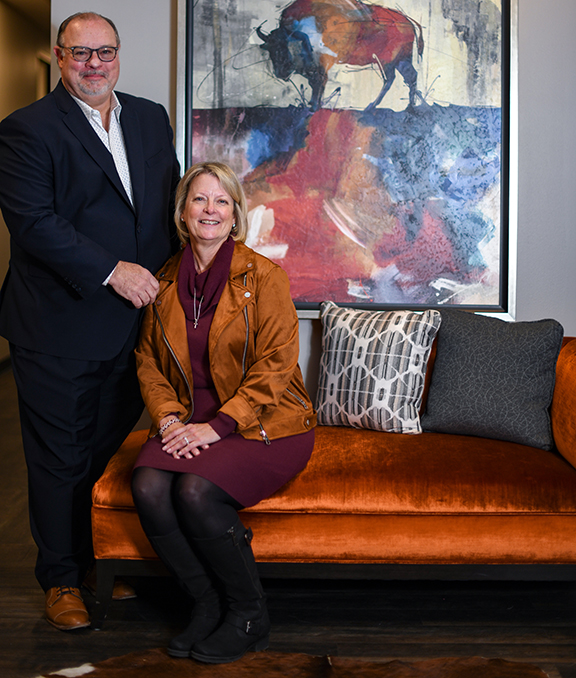 Dee and his wife, Ann, also a Harbert College of Business graduate, felt that
Keyston Bros. was an underperforming, yet extremely valuable asset with
a lot of potential.
Duncan: Ann and I felt that Keyston Bros. was an underperforming, yet extremely valuable asset with a lot of potential. We liked the underlying business model, the products, the distribution channels – we felt they were unique in the industry. We also felt that – with the right leadership – the business could grow significantly. So, we pulled together financing from our own savings, family and friends, and managed to close the deal. It was touch and go, though, and for about eight hours after signing the papers, we weren't quite sure whether we owned the business or if it owned us. It might be useful to note that both of us were essentially unemployed at the time, so there was quite a bit of risk involved.
HCOB: Can you tell us a bit about the kind of research you conducted before deciding to purchase the company, the level of analysis you went through?
Duncan: It was very extensive, very detailed. We had a very formal business plan. I'm a big believer in vetting out the numbers, knowing what the metrics are, making sure that there are safety nets in those numbers so that no matter what happens, you've planned for the worst. I surrounded myself with industry leaders to help me, and I had a lot of help from vendors who knew our potential and could help us craft plans for success going forward, including people who were experts in mergers and acquisition.
HCOB: Six weeks later, the 9/11 attacks occurred, and the whole world changed.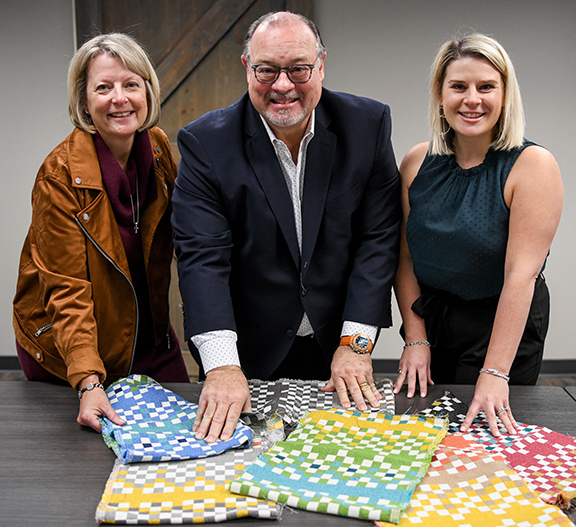 Family matters -- Dee's wife, Ann, and daughter, Brooke, play key
roles in Keyston's success today.
Duncan: That's right. Our business, like most businesses, was impacted greatly by 9/11, the uncertainty of it all was omnipresent. We went from 220 employees to 180 in a matter of weeks.
HCOB: What guided your decision to manage through that uncertainty? How did you know what to do?
Duncan: It wasn't abundantly clear what to do in a situation like that – it was unprecedented. But what we did have was the detailed assessment of the underlying financials of the business, the analysis we conducted before purchasing the company. That assessment was crucial in guiding our actions going forward. We had the data necessary to not simply slash-and-burn headcount on a purely cost basis.
HCOB: What I hear you saying is that it is one thing to simply cut overhead to survive, but quite another to do that strategically, with viable data behind your decision-making, right?
Duncan: Exactly. And I'm not saying we did everything perfectly. But we were prepared for worst-case scenarios, although nobody could have foreseen that. One thing that deep analysis and number-crunching scenario planning does is give you the confidence it takes to make big decisions in times of uncertainty.
HCOB: What did you learn from 9/11, if anything, that helped you cope with unexpected events later on down the line?
Duncan: One thing we learned was that, as much as we knew, we didn't know enough. That spurred us to step up our reliance on data analysis and planning, which came in handy during the economic downturn of 2008. We were much better prepared for that slowdown from a metrics standpoint, and we also knew the people part. Both of those things made us stronger as a team and as a family.
HCOB: What do you mean by that – the "people part"?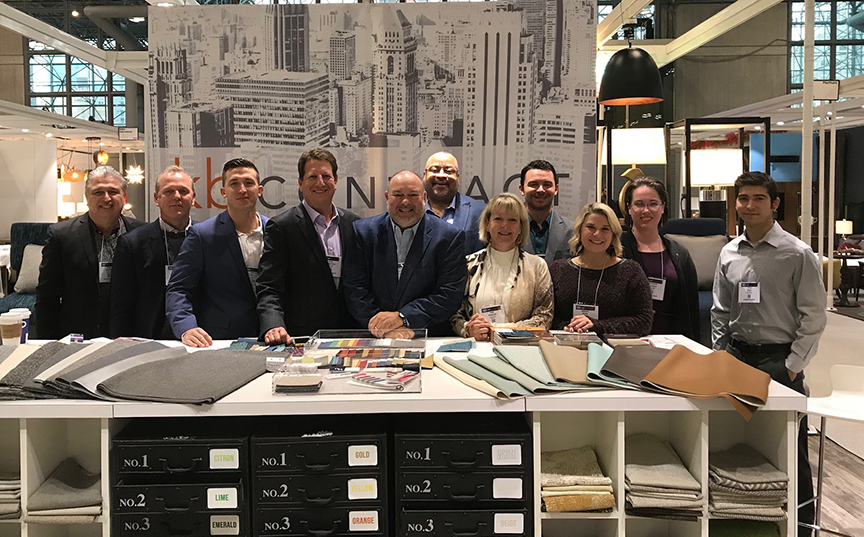 One line from the Auburn Creed defines the Keyston Bros. approach to
business" 'I believe in the human touch.' "Ours is a relationship-based
business. We have the best sales team in the industry."
Duncan: That goes back to our mission statement – "Honest Goods." Most companies have these three- and four-sentence mission statements, very elaborate claims laying out the various components of who they are and what they do. Ours is simple – we strive to deliver honest goods to our customers. We build our business strategy on integrity and honesty – that's one of the characteristics of the business that was there well before we bought it. And that's also where our business philosophy ties back to the Auburn Creed.
HCOB: Can you elaborate on that, because in today's business environment, the tenets of the Auburn Creed might seem hard to grasp in terms of delivering bottom-line results in a hyper-competitive world.
Duncan: It is pretty simple, really. We live in "a practical world," our customers rely on us to anticipate their needs on a very practical level, which isn't always easy. They trust us to provide for these needs in the way of high-value, reliable products and services. As the Creed states: "I believe in honesty and truthfulness, without which I cannot win the respect and confidence of my fellow men." That's directly applicable to the business world in which we operate.
HCOB: How else has the Auburn Creed guided how you operate Keyston Bros?
Duncan: "I believe in education, which gives me the knowledge to work wisely and trains my mind and my hands to work skillfully." – the second line in the Auburn Creed. Education is foremost in our strategy – our leadership team is highly educated, with experience pulled from all over the world. And that focus on education flows down through all levels of employees. We are constantly educating all our employees on our products, our services, market trends and the latest in technology and systems, which helps everyone do their job more efficiently.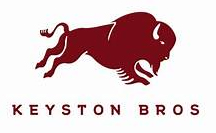 Keyston Bros. is one of the largest and
most respected national textiles and
specialty favbrics jobbers in the industry.
Another key component of the Auburn Creed we embody is "I believe in the human touch." Ours is a relationship-based business – we have the best sales team in the industry. The combination of an honest and integrity-based business philosophy and a customer experience based on the human touch is at the core of our success.
HCOB: What advice would you offer students who might not be interested in starting a company from scratch, but might consider taking over an existing enterprise?
Duncan: The first thing applies to any entrepreneur, whether starting their own company or taking over an existing enterprise in need of revitalization – it's a maxim I call PMG, Play My Game. What it means is, if you believe in what you are doing, go with that belief. Don't try to play other people's games. If you believe you know something that others don't, that your approach to success is better than the approaches that haven't worked so far, you've got to play that card, play your game.
That maxim goes hand-in-hand with the need to listen, listen, listen to other people, experts you've engaged to help. Their input can be critical to helping you form or confirm your own views. And it is only by listening – to your customers, to your vendors, to your partners – that you'll be able to identify opportunities out there you might not have considered.
Finally, you can never do enough planning. So, I would say: Listen, plan and then act on your beliefs with honesty and integrity. If you do that, you're likely to succeed.